October is a big month for Vindictus. You might already be enjoying our Halloween events and sales, but there's much more going on this month. You asked, we answered: Avatar Dye ampoules will be available soon, meaning you can dye your avatar outfits in the color of your choice. A new multi-process hosting system that may improve your connectivity when hosting a party, and you will now receive even greater rewards in your Level Up boxes. Read on for more info.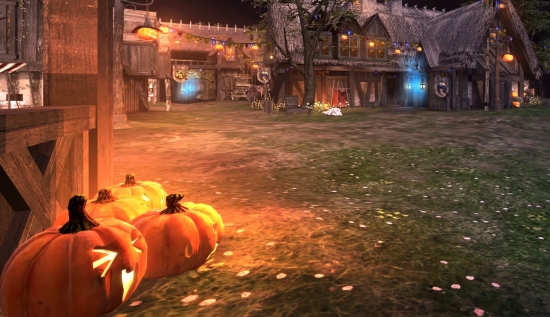 ---
Avatar Dye System
We've listened to your feedback and we're giving the fans what they want. Cloadagh's Dye Ampoule is being joined by the Avatar Dye Ampoule, which allows you to color avatar outfits purchased with NX. Nearly all available avatar outfits can be dyed using the ampoule, with a few exceptions. Just check the outfit's details to see whether or not it can be dyed. Avatar Dye Ampoules won't be on sale yet, but here's a preview of what to expect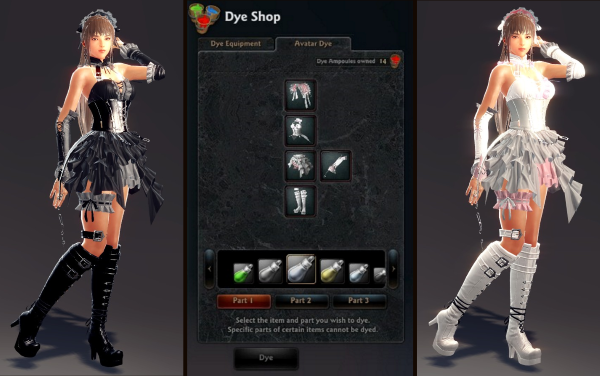 *Note:
-Forsythia Mascot Hat "Color: 3" Cannot be dyed.
---
Multi-Process Hosting

A recently added game feature called Multi-Process Hosting has improved connection speeds for our mercenaries. Now, party leaders aren't saddled with the brunt of the computing process, which is instead spread out across all party members. This means if your party leader has a poorer connection than you, they won't bring you down. Note that the Multi-Process Hosting is still currently in beta, so please let us know your experience in our forums so that we can further improve this system!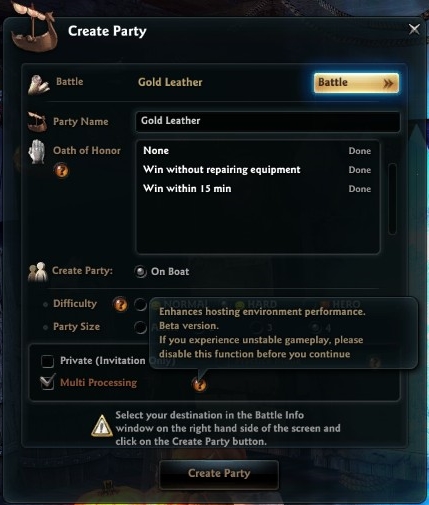 ---
Halloween Events
Celebrate All Hallows' Eve with spooktacular events! Liberate Ainle from the iron rule of the dread Pumpkin Vampires. Settle an old score of Brynn's by taking down the nefarious Kobold Pumpkin. Slay the servants of the night to collect candy and exchange it for ghoulish rewards. Or just log in and play to receive a free tiara or crown.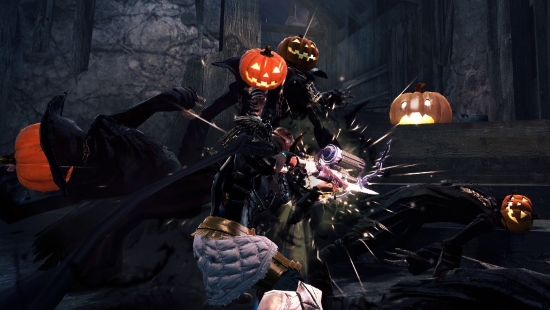 ---
Spooky Cash Shop Update
There are so many new items on sale this month that Vindictus' shopkeepers are liable to drop from fright. Purchase the Halloween Gold Pouch from the Supply Depot to assemble the Void Reaper outfit, the robes of death incarnate. Become one of the dark lord's thralls with the Butler and Maid Avatars. Befriend the Ghost Gremlin, a new pet whose cute looks mask his sinister heart. An entire barbershop's worth of hairstyles is being added to the Avatar Shop, plus new inner armor.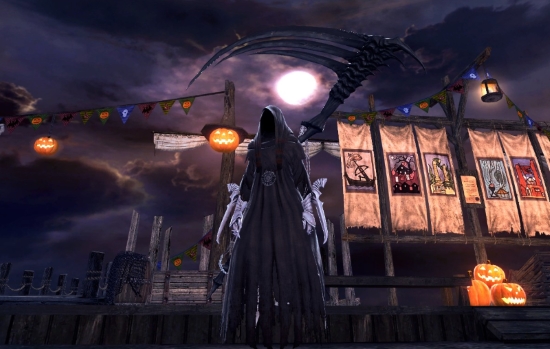 ---
Other Noteworthy Changes


- Players can now hold up to 20 items in their quickslot
- Edit Special Effects opacity to improve gameplay performance (edit your own character and/or other players.) This feature is available in the Video Options.
- Poe's name changed to Arielle
- No Stamina cost for running
- Skin textures improved on Fiona, Lann, and Evie
- Revamped Level Up Gift Rewards Content


Whether you're celebrating our 4 Year Anniversary or just getting in the Halloween spirit, October is an amazing time to jump in and get your Vindictus on.
bigheader