As we continue to improve and restructure Vindictus, we are happy to announce the arrival of our newest character, Lynn. An exiled princess, Lynn is the youngest mercenary and one of the nimblest. Leaping from one corner of the battlefield to the other, her glaive spinning, Lynn creates a mesmerizing war dance as she fights.

To celebrate her arrival we are hosting two events to help you level her up, plus new packages and outfits to make your Lynn unique. Even more items are coming to the cash shop, and a host of new events will also be held. Read the full details on this month's massive update.
---
The Princess of the Lost Kingdom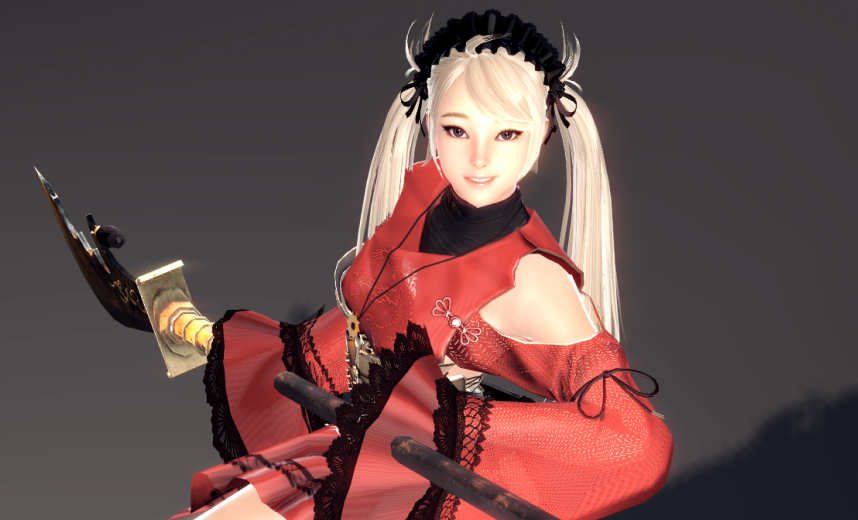 Lynn was once an innocent princess, caught in the middle of a conflict between rival kingdoms. When her castle was burned to the ground Lynn was exiled, and spent much of her youth wandering the land, looking for a purpose. Now she is ready to accept her destiny: to reclaim her birthright and return her lands to their former glory.

Lynn is an extremely agile character armed with a glaive. Though she doesn't have high defense, her speed and rapid-fire strikes make her a deadly combatant in any scenario.
---
Celebrate Lynn's Arrival

Ready to try out Lynn? Get her up to speed with the Lynn Celebration Event. During June, play as Lynn and receive special Fightin' Boxes when you hit certain level milestones.

Max Lynn out as quickly as you can and you might be entered into the annals of Vindictus history. If you're one of the first ten players to reach Level 80 with Lynn, you'll receive a special title showing off your elite status.
---
Returning Veteran Event

Lynn's arrival is a great opportunity for veteran mercenaries to jump back into the game and try out something new. To reward our long-standing players, we're hosting an event for anyone who hasn't logged in during the past 90 days.

Upon logging in, veterans will notice a pop-up window that displays the benefits they'll receive for rejoining the fight against the Fomors. One of these rewards includes a special clover emblem that will be displayed beside their in-game name, to better show off their legendary status.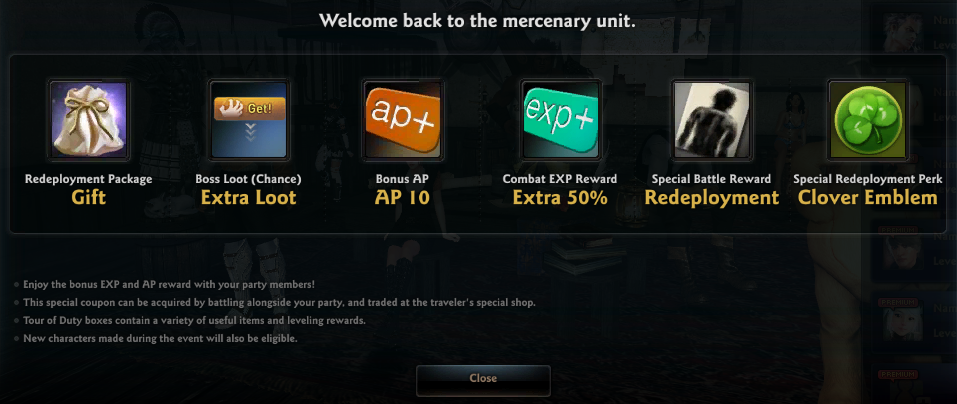 Novices would do well to seek out these veterans, as they possess invaluable knowledge and battle experience. Plus, if a veteran is in a dungeon party, all members will receive a 50% Combat EXP & +10 AP bonus and a Redeployment Coupon they can exchange at the Traveler's Return Shop. NOTE: Non-veterans can only get this item when a dungeon is completed with a veteran.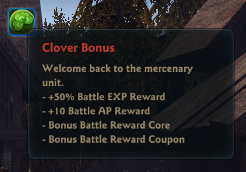 Mercenaries of all experience types can visit the Strange Traveler (in Colhen), Eccentric Traveler (in Malina), or Shady Traveler (in Rocheste) and purchase useful items such as Goddess Graces, Blessing Stones and even a new Avatar outfit.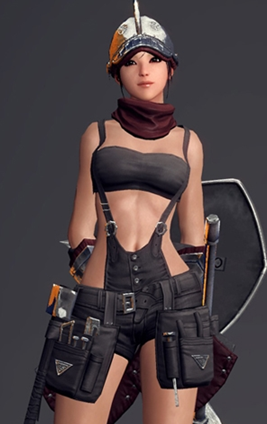 ---
Honorbound Event

This week marks the beginning of the Honorbound Event, which gives you a chance to earn rewards just for recommending Vindictus to your friends. Become a mentor for a new player and you'll both receive a gift and 100% bonus Battle XP when you raid together. Extra experience? Now that's what friends are for!



---
Cash Shop Update

There are so many new items coming to Vindictus the shopkeeps aren't sure if they can even store it all. Pick up the Dancing Blade Package to give your Lynn a new look, then change her makeup style with the Blood Lotus Beauty Package (also available for all other characters). Boost Packages help get new characters started, and the Lynn-specific package is designed to make her the most formidable mercenary yet.

New hairstyles and makeup have also been added to the Avatar Shop.
Lynn may be a teenager, but she is wise beyond her years. Grab a glaive and set out on adventure with this exciting new character.
bigheader