Lann is a formidable warrior and his skills with sword and spear weaponry couldn't be matched.  However, the evil that lurks is not prepared for his terrifying new skills. Unlock your Lann's true potential with these February events! Not a Lann? There's something for you, too!
---
Lann Revamp Event
To celebrate Lann's return to greatness, Vindictus will be celebrating a 2x EXP and 2x AP bonus to all Lann players during the event date and times listed below. Get caught up on levels and increase the rank of Lann's new skills much faster!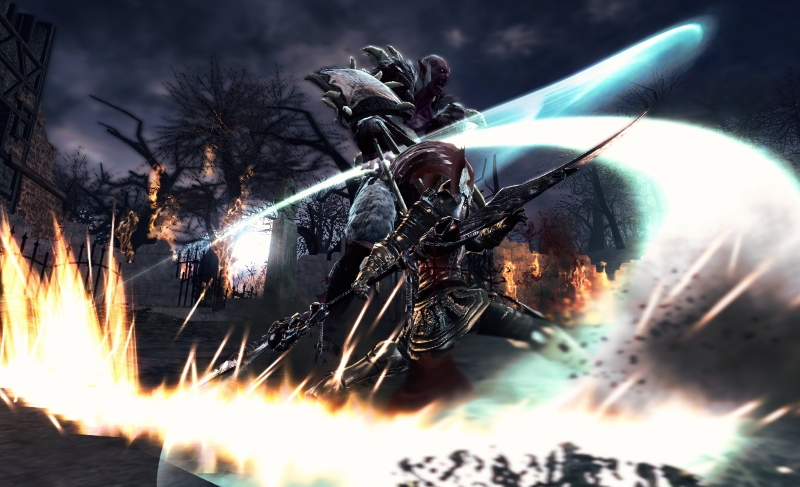 | | |
| --- | --- |
| What | 2x EXP and AP for Lann after battle completion |
| Event Start | Thursday, February 26, 2015 |
| Event End | Thursday, March 12, 2015 |
| Times | 5:00 PM PDT - 9:00 PM PDT (for each event date) |
| Requirements | 2x Bonuses exclusive to Lann |
---
Welcome Back, Mercenaries!
Not only do we praise Lann's new-found strength, we also celebrate all returning warriors to the world of Vindictus. From Wednesday, Mar. 4 to Wednesday, Apr. 1, all returning players that have not logged in for 90 days will be given a Clover Bonus to get back into peak combat strength.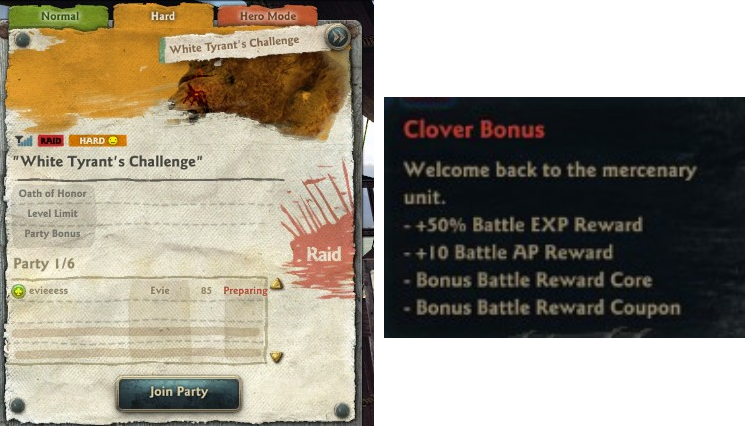 Players with this Clover Bonus will enjoy bonus Battle EXP, Battle AP, evil core drops, and a bonus battle Redeployment Coupon! If you're not a returning warrior, make sure to look for boats with a Clover when looking at the mission board to receive bonuses and collect coupons for yourself when you complete a battle with them.
Redeployment Coupons can be used in the Return Shop when talking to the Travelers in the Colhen Inn or the Rocheste Dormitory. Cash Shop items included are Dye Ampoules, Blessing Stones, Goddess Graces, VIP/VVIP services, and the exclusive Tin-Can Robot outfitter for males or the Aurora Princess Set for females. These outfits are exclusive to the Return Shop, so make sure you help out your fellow returning warriors and collect those coupons!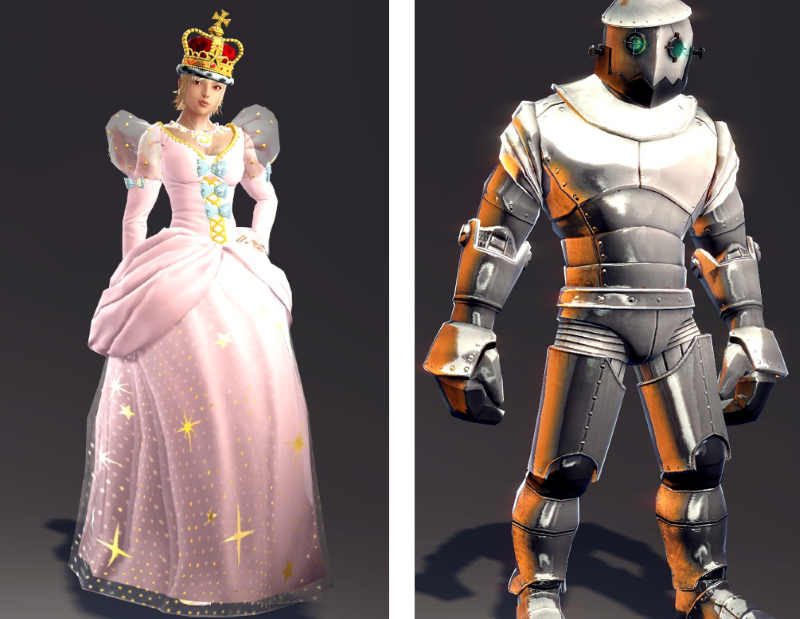 What
Receive Bonus AP, EXP, Evil Core Drops and Redeployment Coupons when completing quests with players that have a Clover Bonus
Event Start

Wednesday, March 4, 2015
Event End

Wednesday, April 1, 2015 (10:00 AM PDT)
Requirements
Returning player must not have logged in for 90-days to receive the Clover Bonus
Note

Access the Return Shop by speaking to the Traveler in the Colhen Inn or Rocheste Dormitory
Must be a male character to purchase the Tin-Can Robot Set
Must be a female character to purchase the Aurora Princess Set
Outfits, VVIP, and VIP can only be purchased once per character
Non-Clover players can receive the bonuses by completing a battle quest with a player who has a Clover Bonus
---
Increased Enhancement Success Rate Event
We know nothing can slice up Fomors better than sharper weapons and durable armor. For the following weekends listed below, enjoy increased enhancement probabilities! During the event, players enhancing equipment will be given approximately 5% increased chance of success up to Enhancement Level +12.
What
Receive an increased probability of approximately 5% when enhancing equipment during the event
Event Dates

Saturday and Sunday: 2/28, 3/1, 3/7, 3/8
Event Times

6:00 PM PST to 8:00 PM PST for each Event Date
Note

Goibhniu's Enhancement Stones do stack with this event and will increase your success rate further
Enhancement Success Rate only increased up to Enhancement Level +12 during the event
Your chance of success can be increased even further during the event by using the new Goibhniu's Enhancement Stone instead of using regular Enhancement Stones! Find out more about these rare stones here.  Want to try before you buy? We have a special event where you can receive 1 free Goibhniu's Enhancement Stone if you complete 50 normal dungeons and/or raids during the times stated below! The stones will be delivered by Thursday, March 5.
What
Receive 1 free Goibhniu's Enhancement Stone if you complete 50 normal dungeons and/or raids over the weekend of 2/28 through 3/1
Event Start

Saturday, February 28, 2015 (12:00 AM PST)
Event End

Sunday, March 1, 2015 (11:59 PM PST)
Requirements
No Requirements
Note

Only one character per account can receive the free Goibhniu's Enhancement Stone. Players must choose which character to complete 50 battle quests on.
Goibhniu's Enhancement Stones will be sent to players by Thursday, March 5.
---
Whether you're Lann, a returning warrior, or a mercenary that never takes a vacation from fighting the good fight, there's something for you this month!
bigheader