Greetings Mercenaries,
The new Vindictus Forums are here! We invite everyone to log in and check out all the new improvements.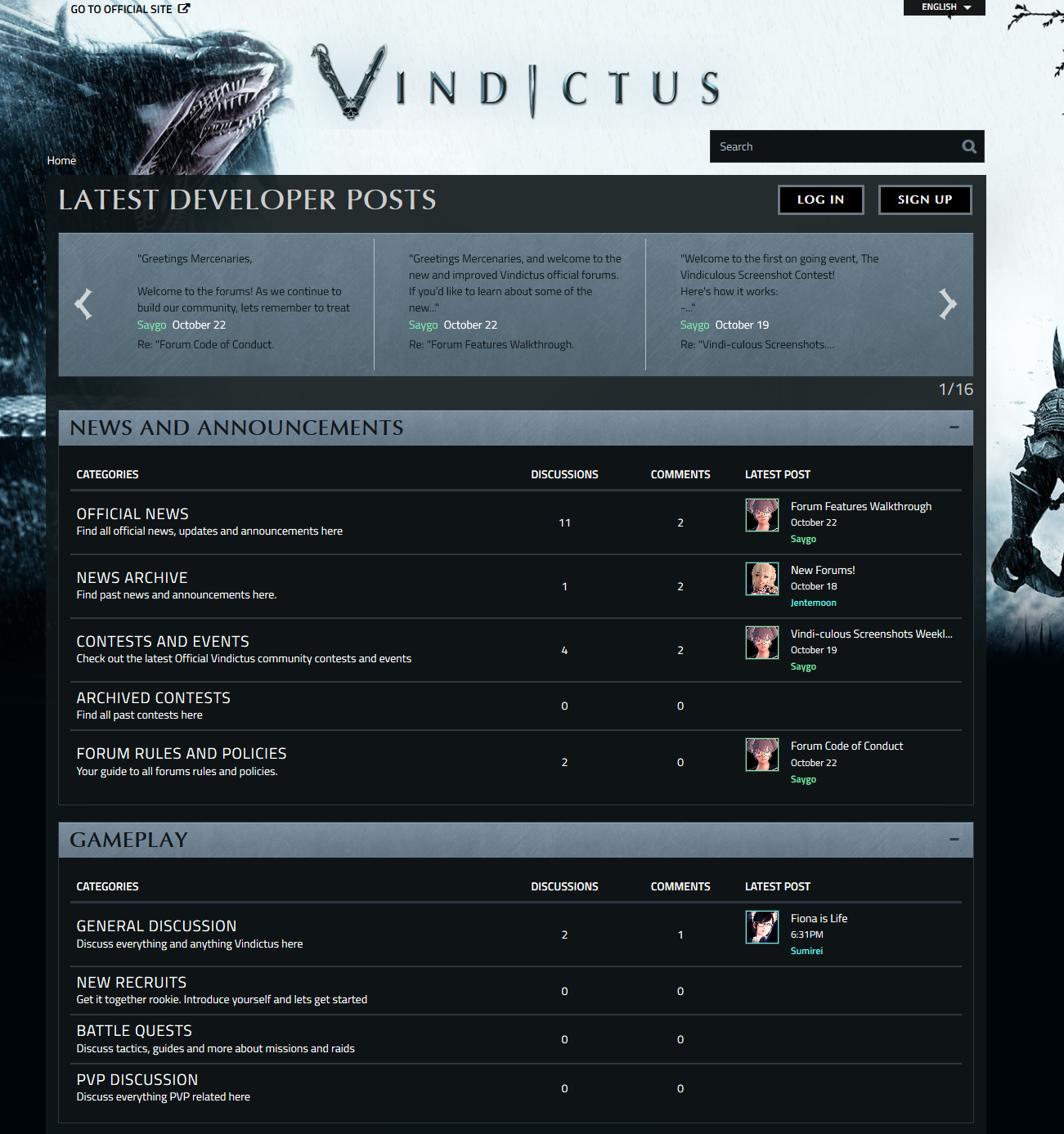 New URL: Visit the new Vindictus forums at http://forums.vindictus.nexon.net.
New Layout and theme: You will notice a simpler layout that gives you faster access to official news and contests.
New Features: Check out the new features we have implemented including forum badges, new avatars, private messaging, notifications, and more.
HTML Posts: Our new forums take advantage of HTML instead of BB Code.
You No Longer Have to Refresh Pages: Hitting F5 to reload a page is a thing of the past! This should greatly help players browse the forums.
Better Tracking: Keep tabs on Nexon forum administrators with the Latest Developer Posts, as well as tags for threads where Nexon forum administrators have responded.
The old Vindictus forums will remain available as "read only". You can visit them by clicking here. Feel free to bring over any of the old posts to the new forums!
For more information about the changes, you can check out the thread here.
Let us know any feedback you have on the new forums here.
-Vinductus Team