bigheader
Brand new and revamped Armor and Weapon Surprise Supplies have arrived! These Surprise Boxes are the same prices as the normal boxes, but come with numerous upgrades!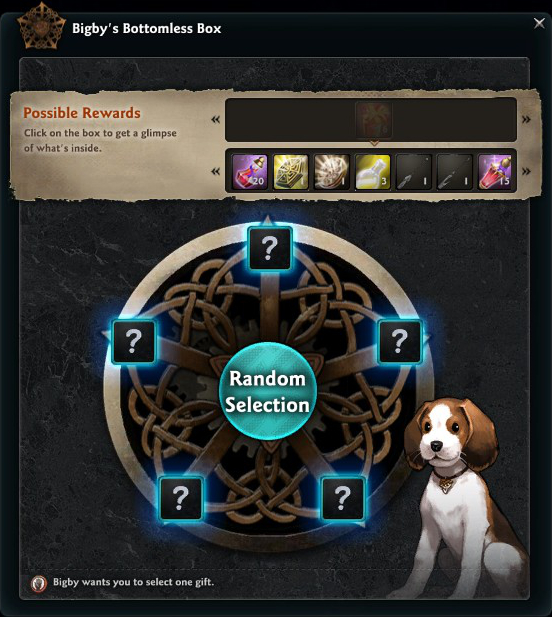 With these revamped Surprise Supplies, any weapons or armor won will be for the currently active character. No more of Evie getting one of Hurk's greatswords that are twice her size, and we've also boosted the drop rate of weapons from the new Weapon Surprise Supplies!
Item
Armor and Weapon Surprise Supplies (Revamped)
Sale Start
Wednesday, May 6th, 2015
Sale End
Permanent
Location
Supply Depot
Price

1x Surprise Supplies: 990 NX
10x Surprise Supplies: 8,900 NX (10% Bulk Discount)
30x Surprise Supplies: 24,000 NX (20% Bulk Discount)

Note
Fiona's Shield removed from Weapon Surprise Supplies (Revamped)
To celebrate these revamped boxes, we are holding a special +12 Weapon and Armor Event from these boxes! From Wednesday, May 6 to Tuesday, May 19, get a chance to receive a +12 weapon or armor piece instead of a +10! This event will only be around through May 19th, so grab your +12 while you can!
| | |
| --- | --- |
| Event | +12 Armor and Weapon Surprise Supplies Event |
| Event Start | Wednesday, May 6th, 2015 |
| Event End | Tuesday, May 19th, 2015 (10:00 AM PDT) |
| Location | Supply Depot |
| What | Get a chance for +12 Majesty or Armageddon Weapons or Armor |
-- The Vindictus Team --