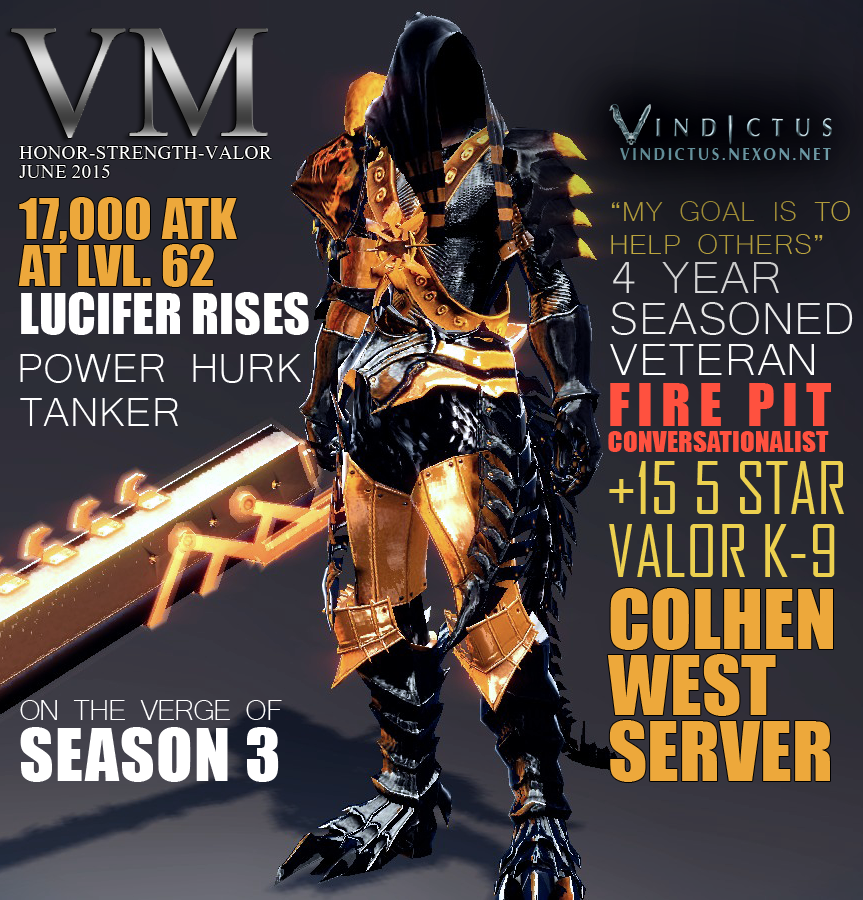 June is a special month for Vindictus fans. It is the month that Season 3 will be revealed for all to play! In preparation of this memorable time, LuciferRises has been helping other players reach their true potential. Equipped with a +15 5 Star Rated Valor K-9, this mighty Hurk is ready for any challenge thrown his way. 4 years of rampaging dungeons with devastating attack power, LuciferRises has reached up to 18,000 attack power at only level 70!
If you want to raid with LuciferRises or stop by and say hello, you can find him in Colhen camping out by the fire pit on the West server.
Interested in showcasing your own Mercenary? Click the link [ Here ] for more details!