bigheader
Now that you're wearing the flag on your head, its time to get the 4th of July celebrations going in style! We've got a special Raid bonus for the long weekend, as well as  a bit of help for everyone struggling with the Muir fight. There's also a special sale on potions, badges and a brand new item that can help your warrior choose a different path in life...
Independence Raid Event
From now through noon on Monday, July 6th, we're giving you a boost to help make sure you get the most out of the long weekend! Not only will you be able to take on an additional Raid, but from 5PM to 9PM each day, you'll be able to resurrect yourself for free, no need to worry about Goddess Grace! If you're still trying to get past Muir and get yourself up to speed for Episode 1 of Season 3, this is your best chance to do it.
Oh, and be sure to enjoy the fireworks as you depart for battle!
Event Name
Independence Raid Event
Event Start
Thursday, July 2nd, 2015 (12:00 PM PDT)
Event End
Monday, July 6th, 2015 (12:00 PM PDT)
Event Details

Raid +1 (All Day)
Unlimited Resurrections (5:00 PM - 9:00 PM PDT)
Fireworks during boat departure.

Notes

Unlimited Resurrections will end at 9:00 PM PDT on Sunday, July 5th
---
New Item: Path Change Ticket
Ever wish you took the other path, long ago, wishing you had sided with the purity of purpose, or the darkness of ruthless pragmatism? The Path Change Ticket allows you to reselect your Path, or just reset your chosen Path Skills, letting you go from Paladin to Dark Knight and back again with ease!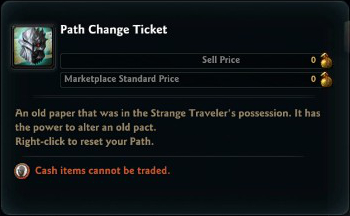 Even better, from now through Noon PDT on Monday, July 6th, the Path Change ticket will be 30% off, only costing you 14,000 NX! Grab it this weekend before it goes back up to full price!
Item Name
Path Change Ticket
Sale Start
Thursday, July 2nd, 2015 (12:00 PM PDT)
Sale End
Monday, July 6th, 2015 (12:00 PM PDT)
Location
Supply Depot
Price

Permanent: 14,000 NX (30% Off)

Notes

Allows you to reset your Path skills and reselect the chosen Path.
Accumulated Path EXP will be retained.
Must be Level 40 to purchase with NX Credit.
Can only use if you have already selected a path.
At the end of the sale, the Path Change Ticket will remain on sale in the Supply Depot for 20,000 NX.
Independence Sale
Of course, that's not all we have for you. We're giving you a big sale, giving you double the potion for your dollar and badge prices chopped in half! From now through Noon PDT on Monday July 6th, each purchase of a Merc Recovery Potion and Merc Recovery Potion Plus will reward double the normal amount for free, and Novice and Cadet Badges are 50% off!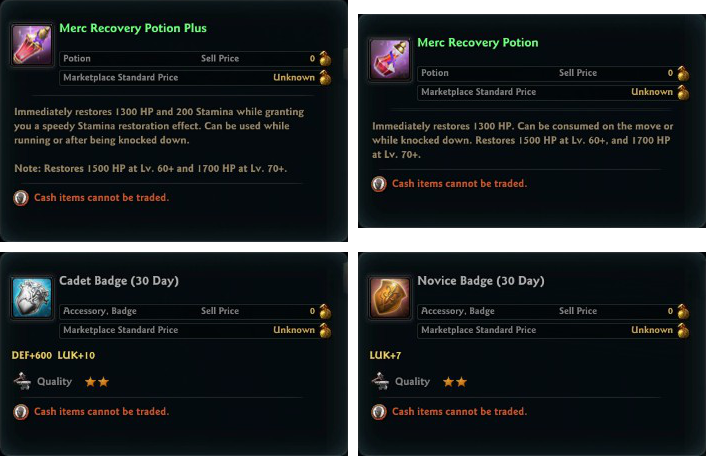 Sale Name
Independence Sale
Sale Start
Thursday, July 2nd, 2015 (12:00 PM PDT)
Sale End
Monday, July 6th, 2015 (12:00 PM PDT)
Location
Supply Depot
Prices

15x + 15x Merc Recovery Potion Plus: 990 NX
225x + 225x Merc Recovery Potion Plus: 9,900 NX

20x + 20x Merc Recovery Potion: 990 NX
100x + 100x Merc Recovery Potion: 4,600 NX
300x + 300x Merc Recovery Potion: 9,900 NX

30 Day Novice Badge: 950 NX (Normal Price: 1,900 NX)
30 Day Cadet Badge: 3,450 NX (Normal Price: 6,900 NX)

Notes

No limit on number of BoGo Purchases
-- The Vindictus Team --