bigheader
What use is being able to strike down beasts, monsters and dragons if you can't look good while doing it? Well, a lot, but fashion has its own special place too, and whether you want the armor to cover more, or less, or for your massive sword to be even bigger, we've got what you need for it!
From now through Noon on Monday, July 13th, we're putting the Weapon Fusion Runes and Armor Fusion Runes on sale at 30% off, and we're also bringing back the Premium Enhancement Rune, which protects your items from failed Enhancements at +10 to +11.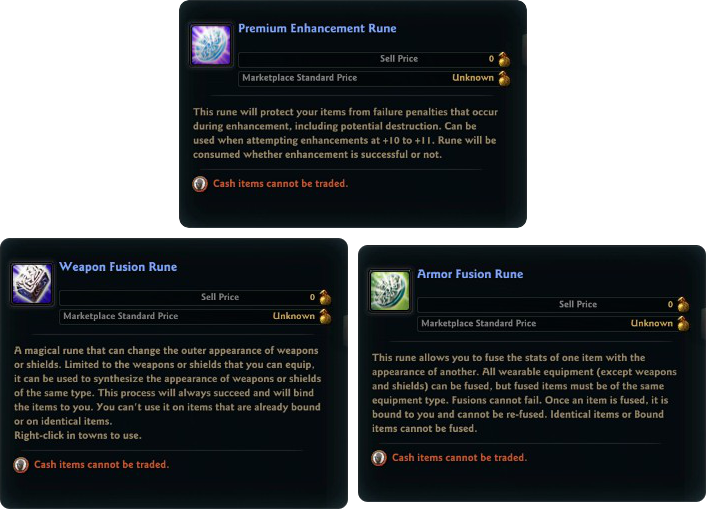 Whether you want to get a better look for your warrior or turn your Enhancements up to 11, there's something here for you!
Sale Name
Runic Fusion Sale
Sale Start
Thursday, July 9th, 2015 (12:00 PM PDT)
Sale End
Monday, July 13th, 2015 (12:00 PM PDT)
Location
Supply Depot (Hot Items -> Limited Time Offers)
Price

Premium Enhancement Rune

Armor Fusion Rune

1x Rune: 1,750 NX - *30% Off*
5x Runes: 6,930 NX - *30% Off*

Weapon Fusion Rune

1x Rune: 8,750 NX - *30% Off*
-- The Vindictus Team --