Mercenaries, we love nothing more than playing Vindictus with you but unfortunately GM events have not always been as awesome as they could be.
Sure the GM characters have great stats, but that doesn't make running with them any more fun for you. At least until now! We are pleased to announce a few changes that should make raiding with GMs a more enjoyable experience for everyone.
Starting this month GMs are getting two new types of potion for use in parties and raids. These are consumable items that not only heal the party but also add a 10 minute buff to everyone in the group which should help with running the content.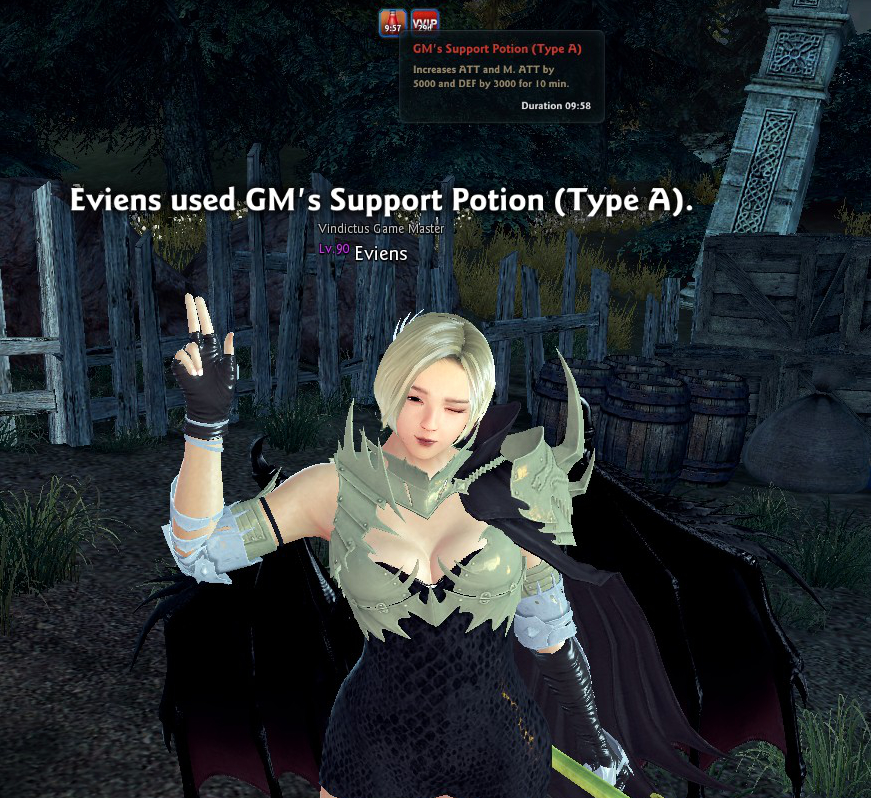 GM's Support Potion (Type A) will add a buff to all players for 10 minutes which raises ATT & MATT by 5000 and DEF by 3000 making you all forces to reckon with.
GM's Support Potion (Type B) adds a buff which also lasts 10 minutes and will increase Balance and Critical by 50 for 10 minutes.
These buffs stack with all other soaps, fire buffs, scrolls and potions.
We will be running a number of events in game over the coming weeks and months so you will all get to check the buffs out for yourself then. Later this year we also hope to add some kind of reward for running with GMs but more on that later...
And finally. A common player question is also what denotes a GM from a normal player. Currently our GMs sport [GM] in front of their names, and community staff sport [NXA], but to make it even more obvious we have also added a new title which will show everyone that the person wearing it is a Game Master.
See you in game mercenaries!