Event Period: April 30th - May 28th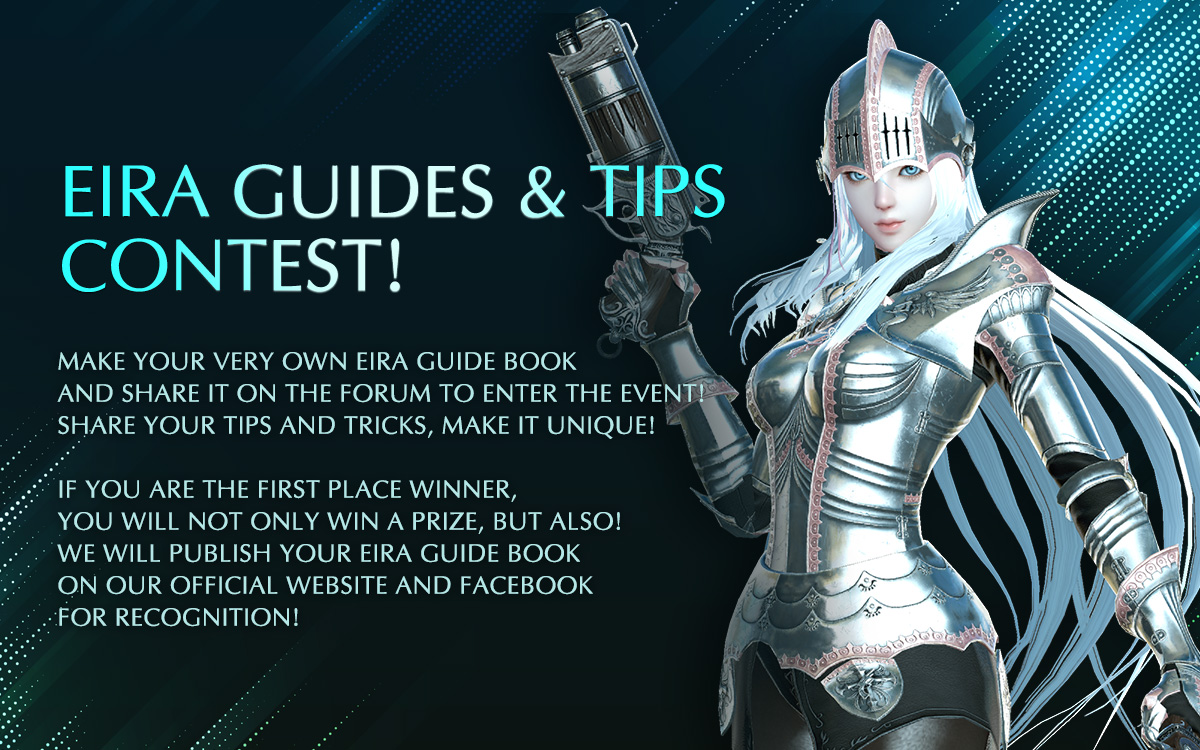 How-To-Participate
Within the event period, draft up and publish your version of 'Eira Guidebook' on our official Forum website. Do not spam!


All who publish an admissible 'Eira Guidebook' will receive a cool title in-game!


The 1st Place Winner will win 50,000 NX + In-Game Title!
Important Note:
Please add the CID you want the 'Title' in with your submission of Eira Guidebook.
The 'Title' is for 1 character only from your account.
You may choose a non-Eira character for the 'Title.'
Challenge Now & Collect Your Reward!