Thanksgiving is nearly upon us and we wanted to give thanks to all of our players by holding a special Player Appreciation Event. With this event we want to show all of our loyal Nexon players how much we appreciate their support by giving out some free items across all of our Nexon America games including Vindictus!
Here's How to Collect Your free Player Appreciation Event Gift Package in Vindictus:
Log in to Vindictus any time during the event period (November 12th – November 26th) and look for the free Tieve's Affection Package in the shop. It costs exactly 0 NX to purchase, although you can only get one per account. Just purchase it from the Supply Depot as you would any other item, activate it in the NX tab in your inventory and then open the package itself from your standard inventory.
The Tieve's Affection Package includes:
7 Day VVIP Package: Grants bonus Evil Cores from bosses, free Goddess Graces and Merc Recovery Plus Potions every day, Stat Boost and more
7 Day Cadet Badge: Grants +600 DEF and +10 LUK
10x Divine Blessing Stones: Grants a bonus to EXP, AP and Luck when used before a Battle Quest
3x Goddess Graces (Party): Revives 4 slain members of your party, including yourself, during a Battle Quest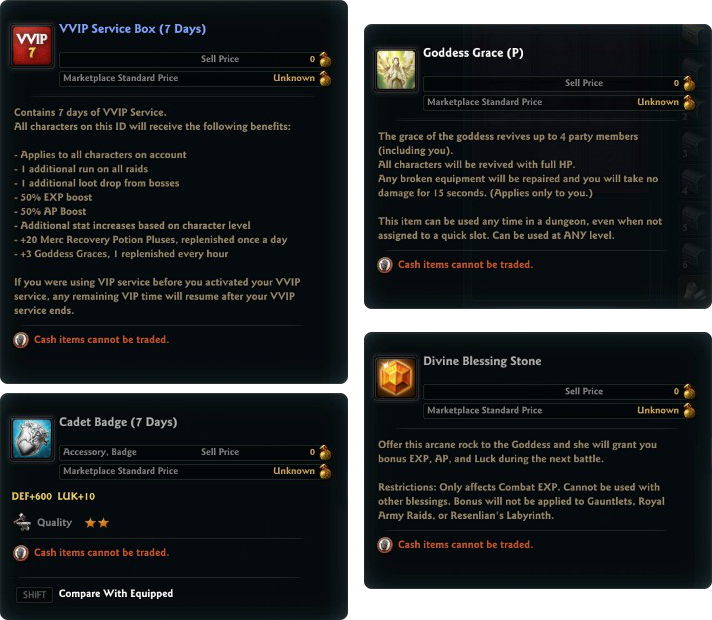 Nexon America's Player Appreciation Event is taking place across all of our games, giving you an opportunity to get FREE items in all your favorite Nexon games. Click on any of the games below for details on their respective Player Appreciation Event!
*Limit 1 free gift package per game, per event-registered account. Limited time event; game-specific event times vary. Click the links above for details about each game's event. Only available to accounts in good standing. Nexon America's computers will be the official time-keeping devices. All times will be in Pacific Daylight Time. Please allow up to four (4) weeks for the free gift package to be distributed to all confirmed registrants after the close of all events.