Easter's coming soon, and Ernmass in Colhen is looking for some help to get the yearly celebration off the ground. In addition to claiming Easter Eggs for the Fluffy Halo item, there's a pair of events giving you more departures to take down Lugh Lamhfada and gain a special reward for showing your mastery over him.
---
Easter Egg Event
We don't know exactly why the Fomors have taken to collecting brightly colored eggs, but they're there and old Ernmass is looking for some colorful decorations for Easter. These eggs can only be found on the most powerful of your enemies however, so grab your party if you want to claim some juicy prizes.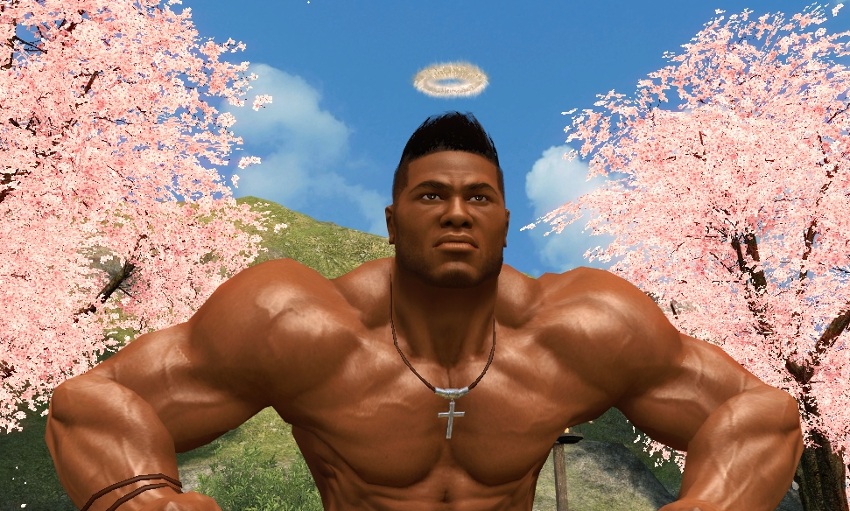 In addition to a variety of crafting and utilizing items, those that trade in Easter Eggs can also select a new head item, the Fluffy Halo. This soft, fuzzy ring suspends itself over your mercenary's head. You can also claim an Armor Fusion Rune, Element Stones, Spirit Magic Powder and more!
Event Name
Easter Egg Event
Event Start
Thursday, March 10th, 2016 (End of Maintenance)
Event End
Thursday, April 14th, 2016 (Start of Maintenance)
What

Defeat Raid Bosses to obtain an Easter Egg
Go to the Exchange Shop in the Event Menu to trade in the Easter Eggs

Rewards

30x Easter Eggs: 1x Fluffy Halo
30x Easter Eggs: 1x Armor Fusion Rune (once per character)
40x Easter Eggs: 1x Intermediate Element Stone
20x Easter Eggs: 1x Element Stone
5x Easter Eggs: 1x Spirit Magic Powder
5x Easter Eggs: 10x Merc Recovery Potions
5x Easter Eggs: 2x Divine Blessing Stones

Notes

Fluffy Halo is a Head Gear item, and can have its appearance transferred onto another Head item with an Armor Fusion Rune
Easter Eggs will no longer be useful when the event completes with the April 14th maintenance
Raids with a departure restriction will always drop an Easter Egg
Raids without a departure restriction will only have a 50% chance of obtaining Easter Eggs
Easter Eggs cannot be traded
Fluffy Halos can be traded
---
Lugh Lamhfada Mythbuster Event
Lugh Lamhfada is a difficult foe to defeat, but there's a special bonus for those that manage to defeat him repeatedly. Mercenaries who are able to defeat Lugh Lamhfada 5 times, enough to claim the new "Mythbuster" title, will be rewarded with a free Enhancement Rune, courtesy of Colhen's Strange Traveler!
Event Name
Lugh Lamhfada Raid Event
Event Start
Thursday, March 10th, 2016 (End of Maintenance)
Event End
Thursday, April 14th, 2016 (Start of Maintenance)
Event Details

Defeat Lugh Lamhfada 5 times to claim the "Mythbuster" title

Title rewards +2 STR, +2 AGI, +3 INT, +2 WIL

Return to the Strange Traveler in Colhen to claim an Enhancement Rune reward
---
Lugh Lamhfada Raid Event
The new Lugh Lamhfada Essence set can only be crafted with items that come from either the Lugh Lamhfada Battle Box or by defeating the ancient warrior himself. For those preferring the latter path, we're giving you an extra departure for Lugh Lamhfada, doubling the amount of loot you can claim every day.
| | |
| --- | --- |
| Event Name | Lugh Lamhfada Raid Event |
| Event Start | Thursday, March 10th, 2016 (End of Maintenance) |
| Event End | Wednesday, March 23rd, 2016 (Start of Maintenance) |
| Event Details | +1 Raid (Lugh Lamhfada only) |