It's time to celebrate the 6th Anniversary of Vindictus with great events, special gifts and more!
After 6 years of battling ever-increasing threats and welcoming new mercenaries to the fold, Vindictus is inviting everyone to join us to mark this special anniversary celebration! To hail this special occasion, Vindictus will be holding special 6th Anniversary events and giving all eligible mercenaries a special anniversary gift package. Make sure you register before October 21st, with an account that includes a character that is level 20 or higher, to receive a FREE 6th Anniversary Celebration Pack as a token of our appreciation for your dedication to Vindictus!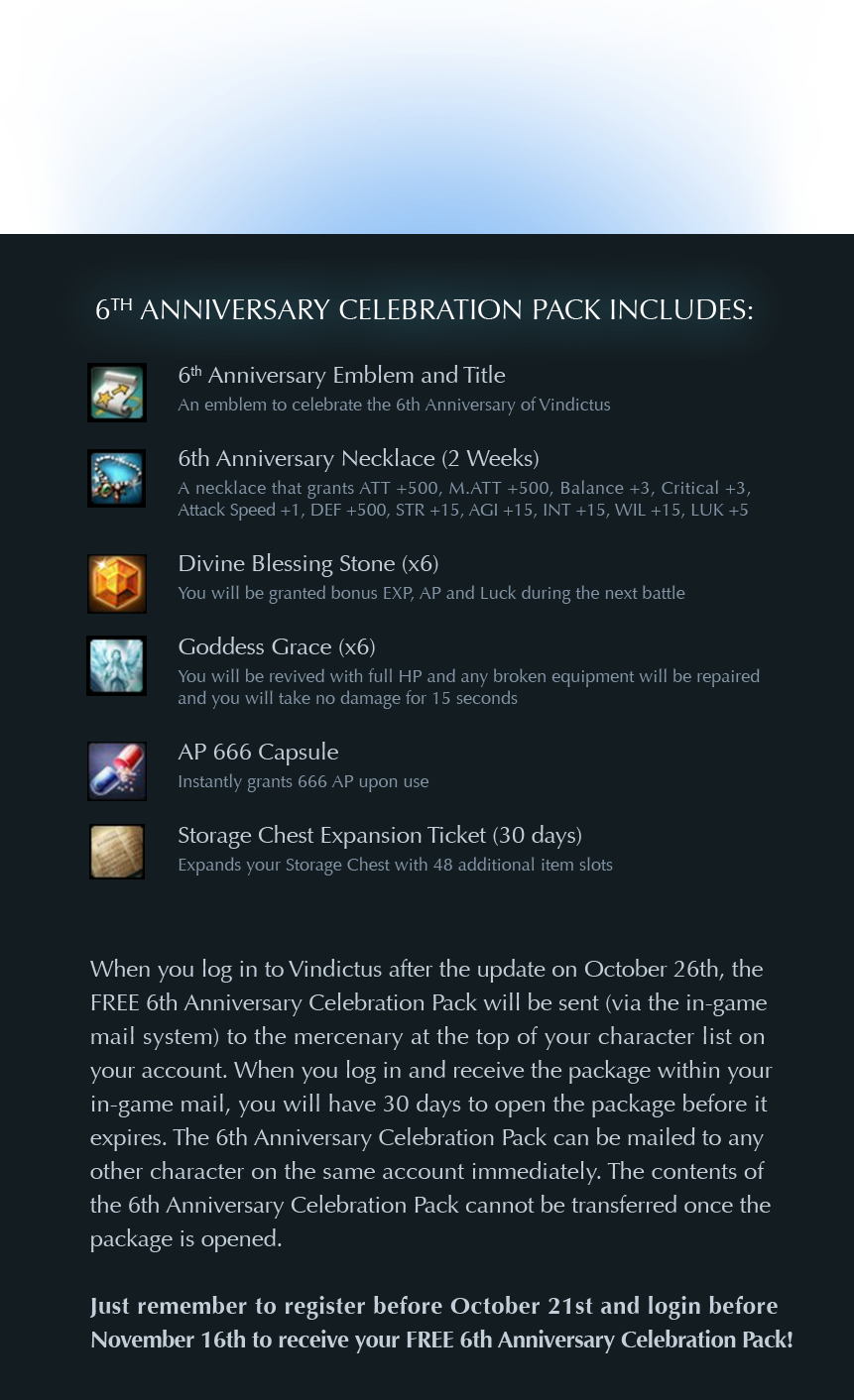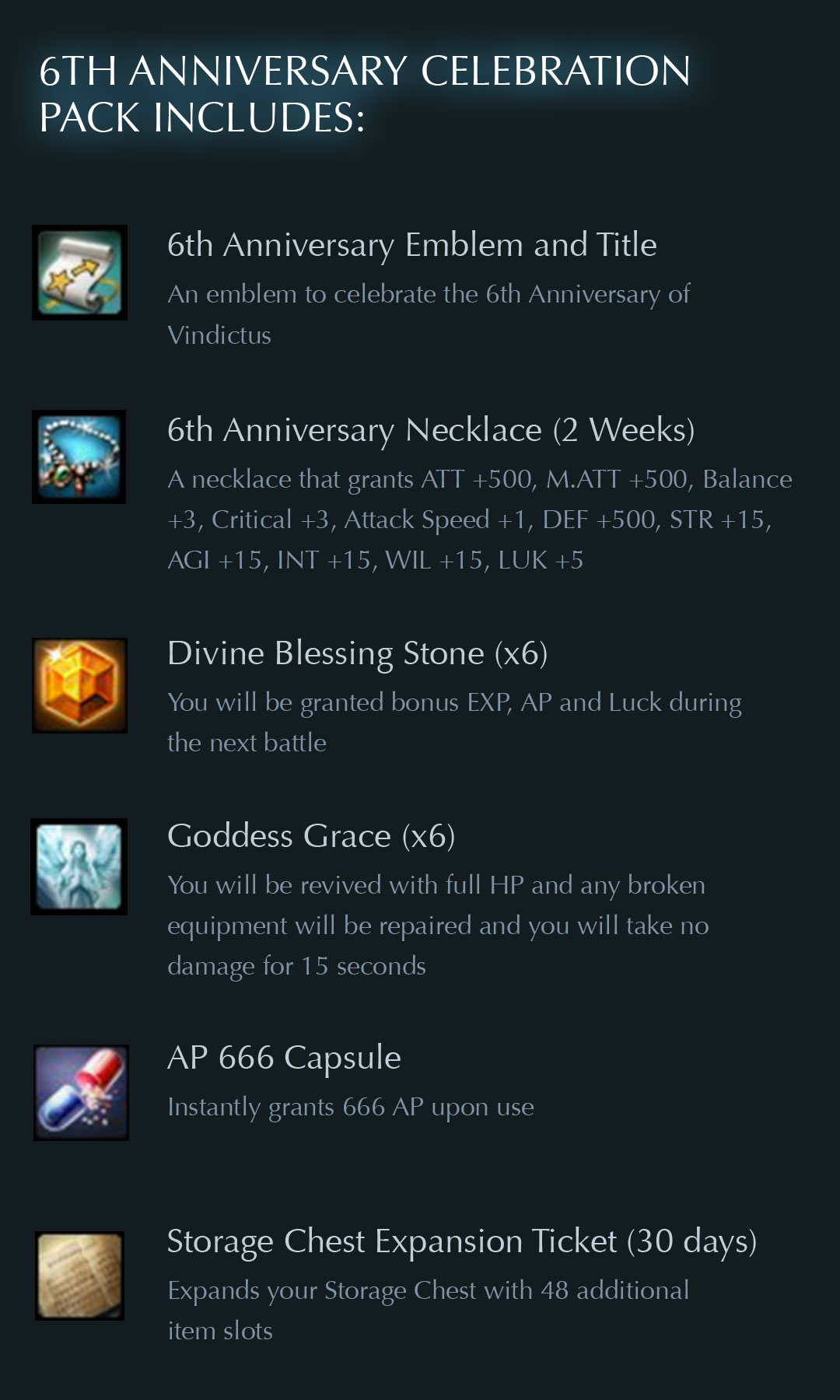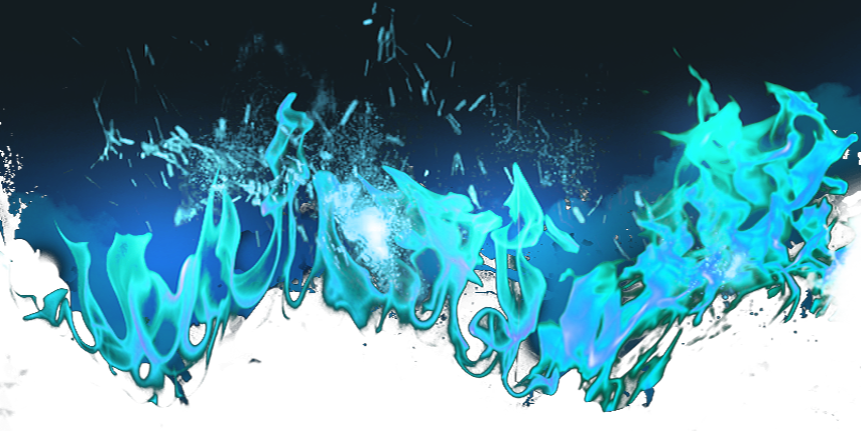 ** Limit 1 gift package per event-registered account. Only available to accounts in good standing that were created prior to October 12, 2016 and have a Level 20 character or higher prior to the end of registration on October 21, 2016. Only accounts with valid, working email addresses are eligible and gift packages will be sent to the email account used to register for the participant's nexon.net account. Registrations must be confirmed prior to midnight on October 21, 2016 to be eligible. Gift package will be distributed to all confirmed registrants approximately 1 week after the end of the log-in period. To redeem the gift package, players must log in to their event-registered account no later than November 16, 2016. Gift package will expire after November 16, 2016 and players who did not log in by this time will not receive the gift package regardless of their registration. Nexon America's computers will be the official time-keeping devices. All times in Pacific Daylight Time.