We're two weeks away from Vindictus' next update, and Vindictus' biggest brawler is getting his biggest update yet with the brand new Teide weapon style! Grab your gun, check out the new Hero's Lucky Box and register for your free Hurk Teide Package to blast the Fomor horde to pieces as the Teide arrives on Wednesday, August 30th!
New Weapon Style: Teide
In the past, Hurk's been known for being as subtle as, well, an eight foot long sword pounding a goblin into the ground. The Teide combat style changes little on that front, but trades the massive greatsword in for a longsword and a heavy shotgun.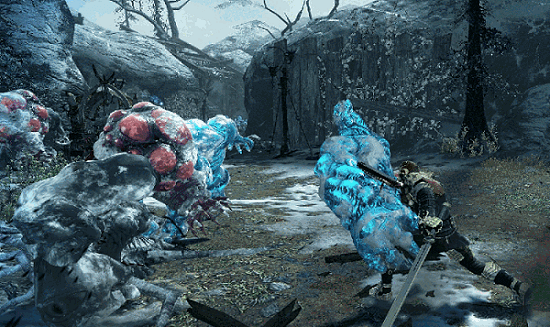 Hurk's Normal Attacks to strike at foes with the sword, wounding them and making them more vulnerable to further strikes. Meanwhile his Smash attacks will fire his shotgun, dealing massive damage to enemies in front of him at close to medium range. As mighty as the shotgun is, it still needs shells to shoot. These shots can be loaded one at a time during a dodge or right before a shotgun blast, or two at once when using the Dodge command while standing still.
Teide Weapon Skills
Like all of Vindictus' mercenaries, Hurk's new weapon comes with a plethora of new abilities. Hurk's Passive Skills will let the warrior tear into his foes. This includes Lacerate, where a sharp blade can open up gaping wounds in the enemy, preparing them for the shotgun's finishing blow, and Shotgun Mastery, opening up more multi-hit Smash combos, letting you get more work done before needing to regroup.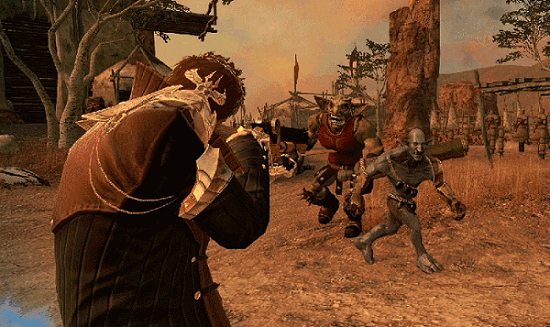 Active Skills bring an additional power boost when you need it most. Active: Split Slash consumes SP as Hurk darts in for a heavy blow, heavily Lacerating anything his blade touches, setting them up for the next strike. He can also use Active: True Shot, setting his feet to take close aim at his foes. Each shot might cost Hurk a chunk of SP, but the blasts will travel further, deal more damage and land exactly where Hurk wants them to.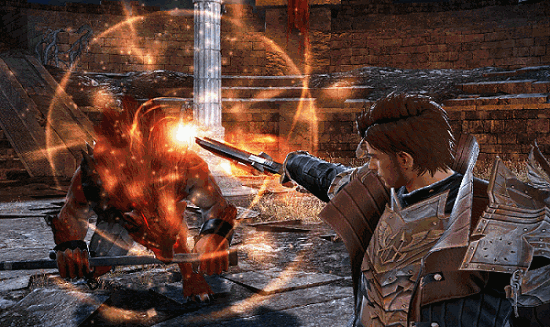 Finally, his Ultimate Skill is no slouch either. After a quick slash to stun his target, the Active: Desperado ability has Hurk follow the strike up with a a series of two-handed blows with his blade, finishing the enemy off with a massive, overcharged shotgun blast. These abilities and more comes with the Teide Update on August 30th, but there's more here than just one new weapon...
Hero's Lucky Box
The Hero's Lucky Box is a new item that works much like the Vindicator Box: Each box contains a random item when opened, plus a Vindicator's Coupon. The Hero's Lucky Box, however, contains a selection of special Weapons with unique visual effects that can be transferred to your best equipment via Weapon Fusion runes!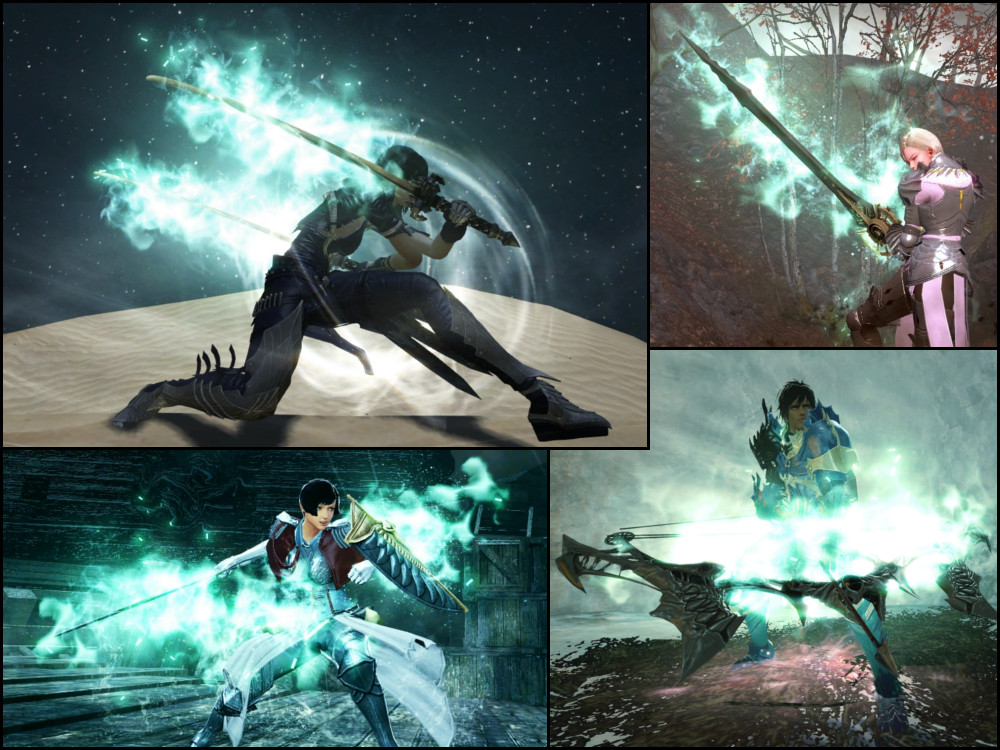 All of the above, plus a new addition to the Outfitter Shop, new hairstyles and inner armor for women and plenty of events are coming with the Teide Update on Wednesday, August 30th! Be sure to register for your Hurk Teide Package and be ready to go once the Teide arrives!