Save the Tiny Gremlins!
| | |
| --- | --- |
| Start Date | End Date |
| October 10th (After Maintenance) | October 30th (Before Maintenance) |
Exchange Shop will be available from 10/10/2018 (After M.) until 11/06/2018 (Before M.).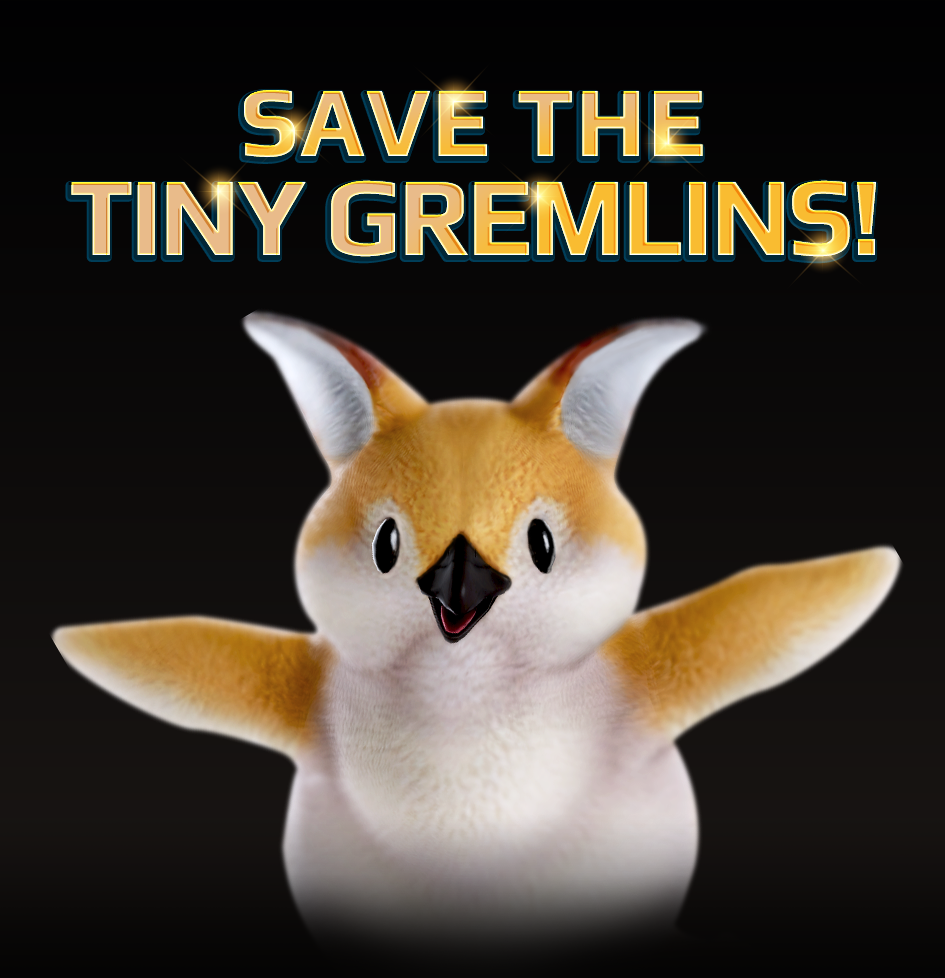 A monster appeared a while ago and started forcing the Gremlins to grow. And it seems like he is trying to use them to somehow build a Fomorian army. Save the Gremlins trapped in the twisted dimensional maze within the given time and you might even be able to find and defeat the monster who forced the Tiny Gremlins to grow.
Save the Tiny Gremlins by participating in the Gremlin's Bizarre Journey Battle from Perilous Ruins or using Quick Battle! (Please note that you must be level 60 or above to access the event dungeon).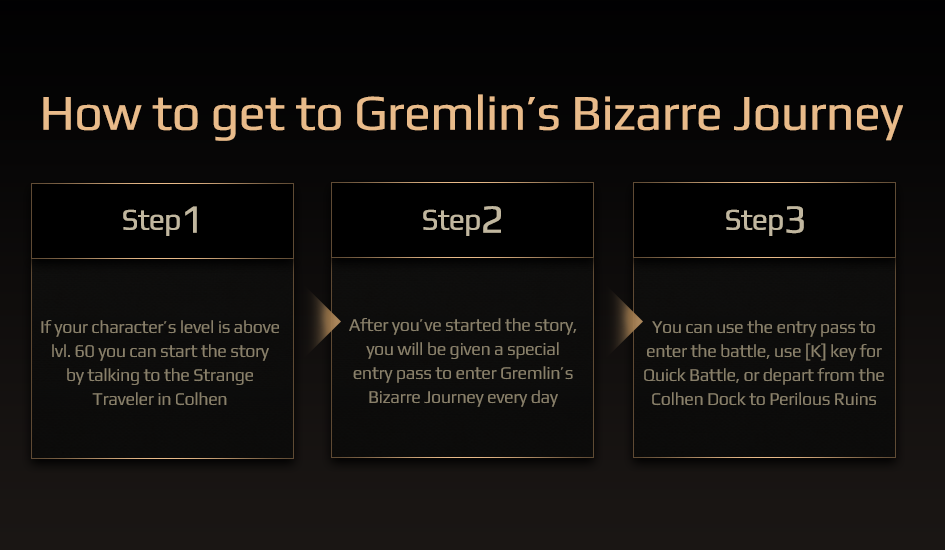 During the event period, you will receive one special Entry Pass every day. And you can also purchase an special Entry Pass from the Strange Traveler for 100,000 Gold, allowing you to get maximum of two special Entry Passes per day. The special Entry Pass will give you access to the Gremlin's Bizarre Journey.
After you help out saving Tiny Gremlins, Gremlin will reward you with the Gremlin's Appreciation Box for your help. But wait, the Gremlin is feeling extremely generous and will reward you with more Gremlin's Appreciation Boxes if you complete the dungeon faster. The Gremlin's generosity doesn't stop here. He will give you a Gremlin's Appreciation Coupon with every Gremlin's Appreciation Box as well! (Gremlin's Appreciation Coupon can be used at the Exchange Shop.)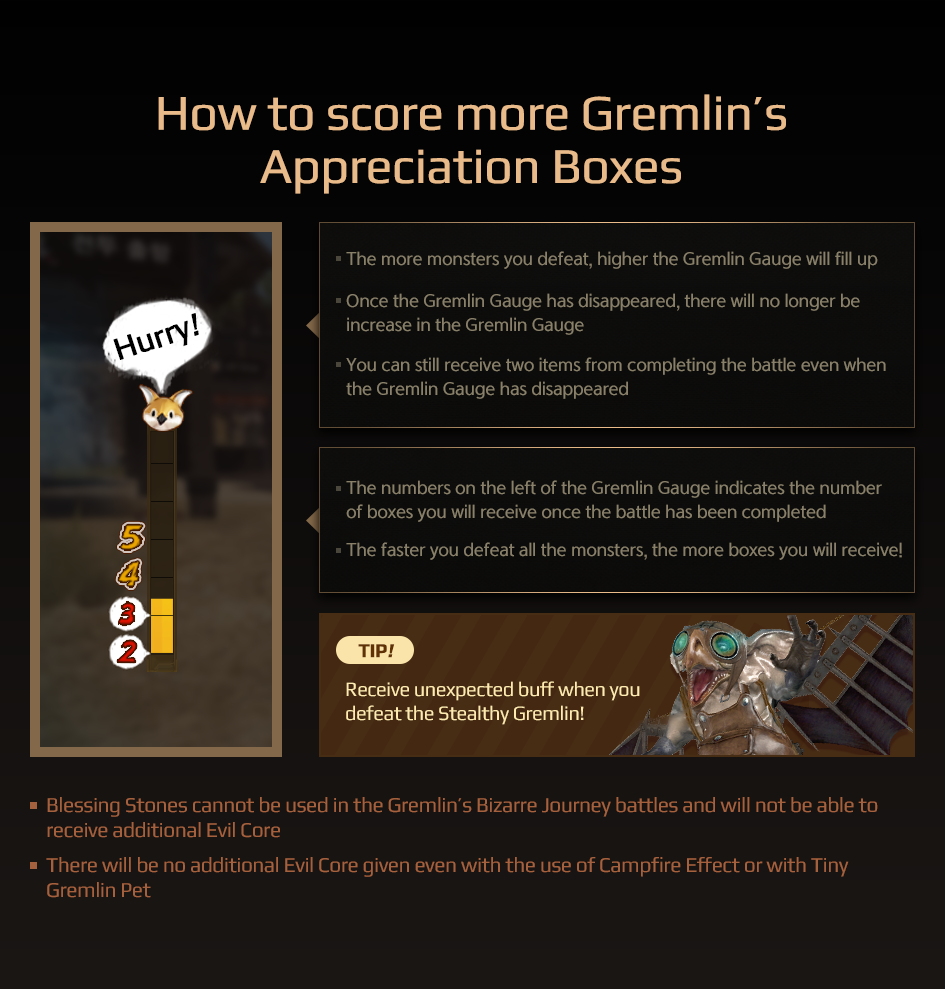 On top of what you get from the Gremlin's Appreciation Boxes, you will also receive different titles depending on your completion as shown below:
Complete the Gremlin's Biarre Journey battles 10 times
and receive the title: Champion of Gremlins
Complete the Gremlin's Biarre Journey battles 20 times
and receive the title: Friend of Gremlins
Complete the Gremlin's Biarre Journey battles 30 times
and receive the title: Savior of Gremlins