2018-11-20 00:00 A.M. PST Update:
Thank you for all your submissions! We've received countless, beautiful stories, however, selected a Hero's Story that we thought would be great to share with you all. Please stay tuned with our official channels for further updates for this story and congratulations to Gergő Fábián for being the selected. #WE_ALL_ARE_HEROES.
---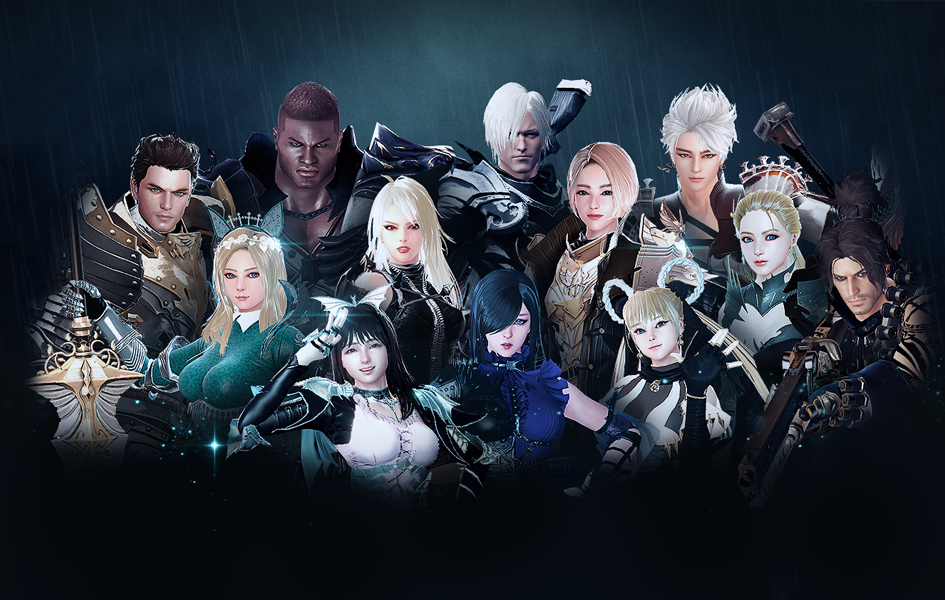 Happy 8th Anniversary!
It has been a long and eventful journey thus far, the past 8 years, in Vindictus.
And we are ready to celebrate our 8th Anniversary with you!
Check out the 'Thank You' message from our Dev. Team and their Vindictus stories below!
And to commemorate Vindictus' 8th Anniversary, we would like to hear your stories!
Send us your stories to gs_events@nexon.co.kr of how Vindictus has affected your life to take part in the #WE_ARE_HEROES campaign, between Oct. 23rd, 2018 and Nov. 13th, 2018!
We welcome all stories!
So don't hesitate to send in any stories relevant to you
in regards to how Vindictus has affected your life.
Then, on November 20th, 2018, we will announce the chosen HERO from the submissions.
The chosen HERO will receive surprise rewards
and might even get a surprise visit from our Development Team!
We are beyond excited to hear your Vindictus stories and can't wait to hear from you all!
And check out our 8th Anniversary #Hashtag Event on Facebook as well
that's giving out 10,000 NX!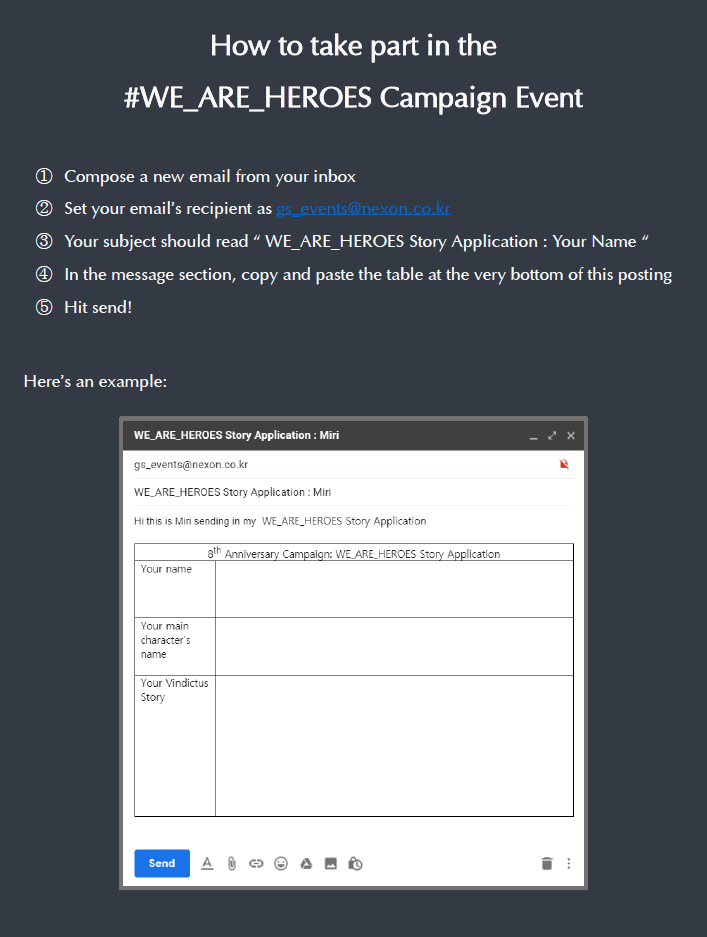 8th Anniversary Campaign: #WE_ARE_HEROES Story Application
| | |
| --- | --- |
| Your Name |                                                    |
| Your Main Character's Name |                                                    |
| Your Vindictus Story |                                                    |
Happy 8th Anniversary!