Returning Mercenaries Event
| | |
| --- | --- |
| Start Date | End Date |
| November 6th (After Maintenance) | February 18th (Before Maintenance) |
Welcome back Mercenaries and check out what we have prepared as your welcoming gifts!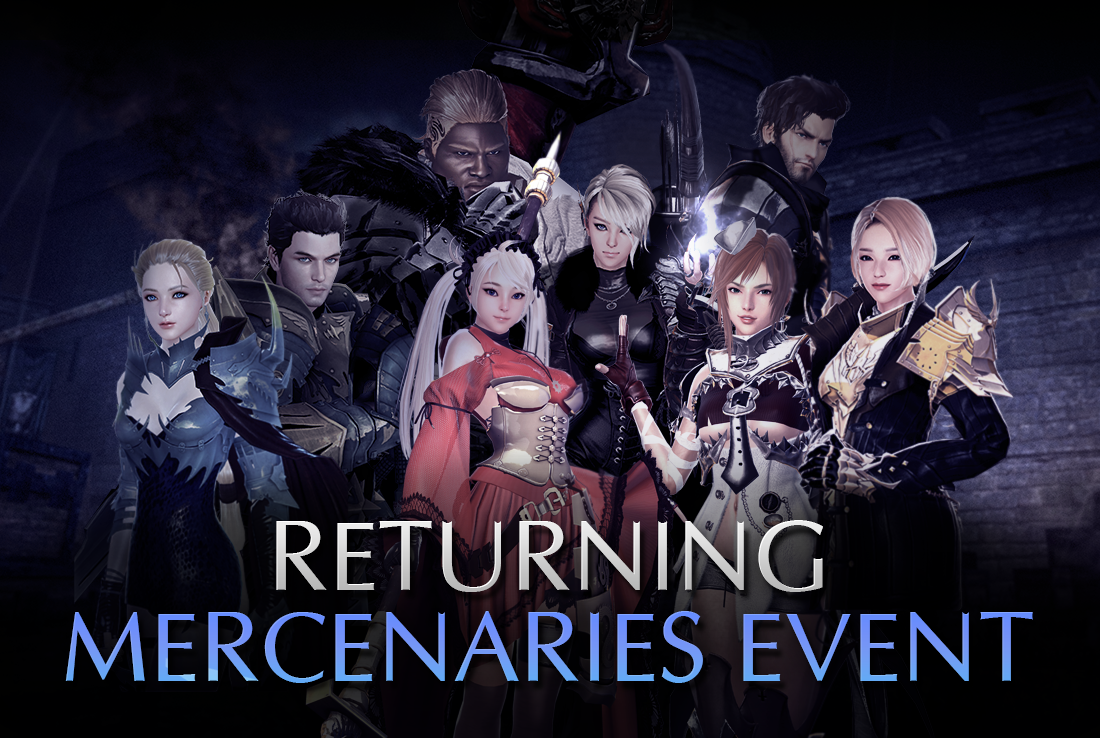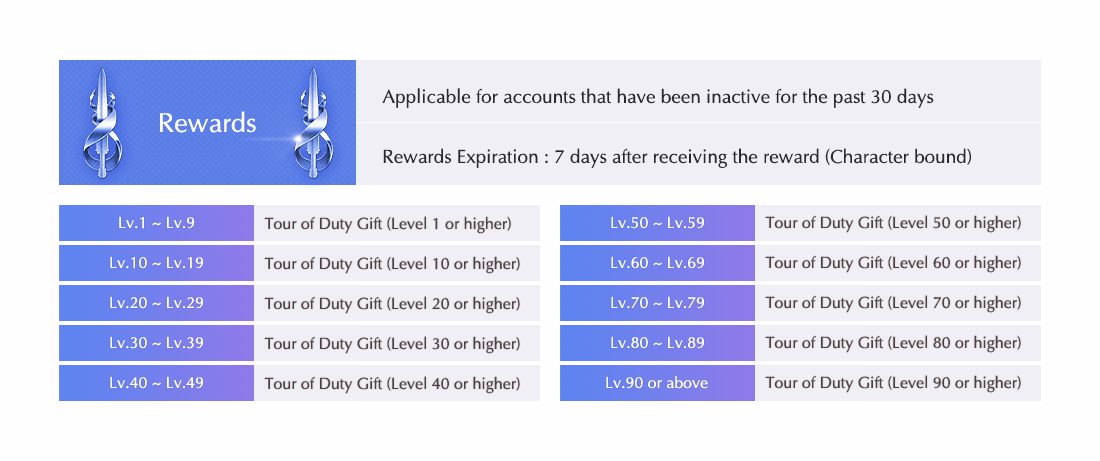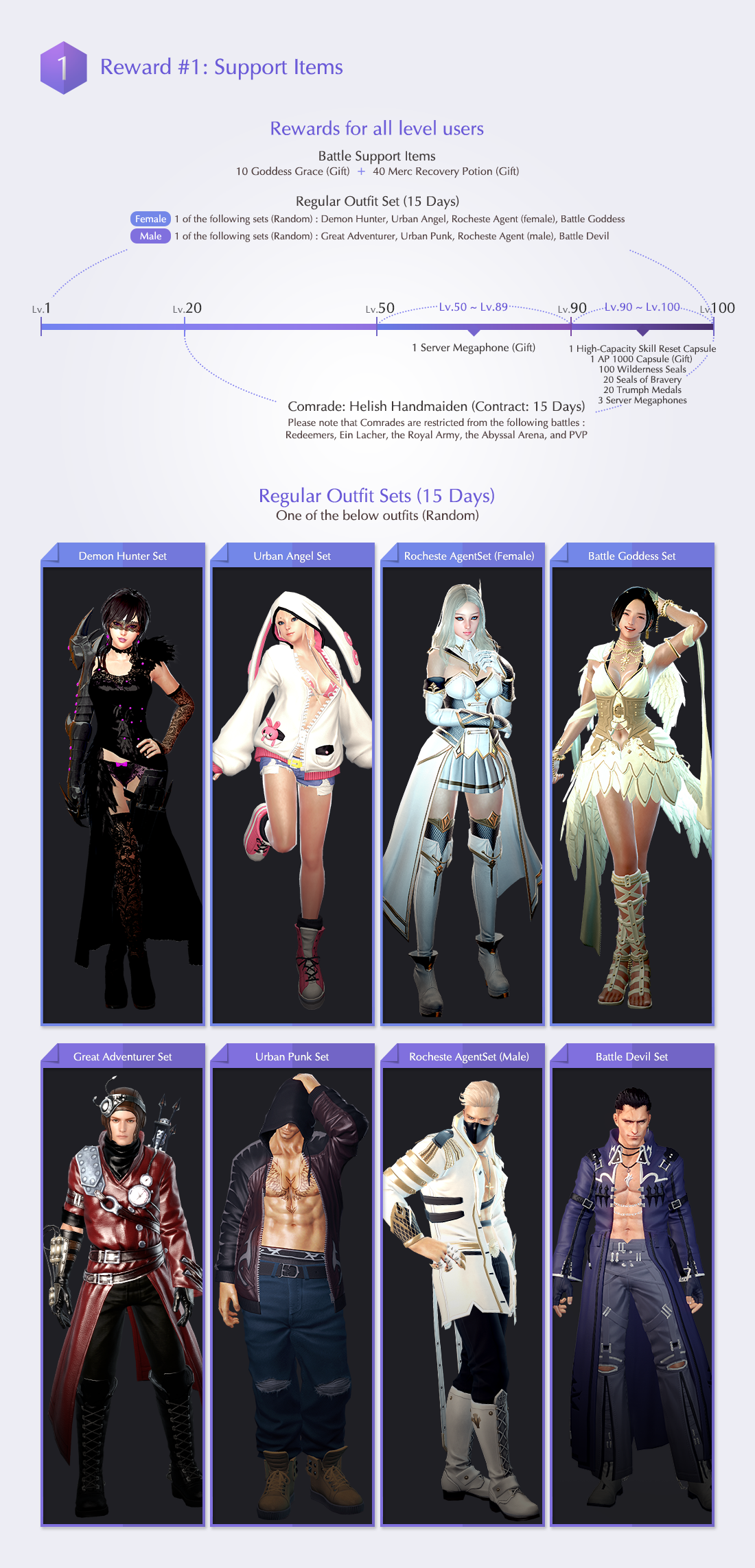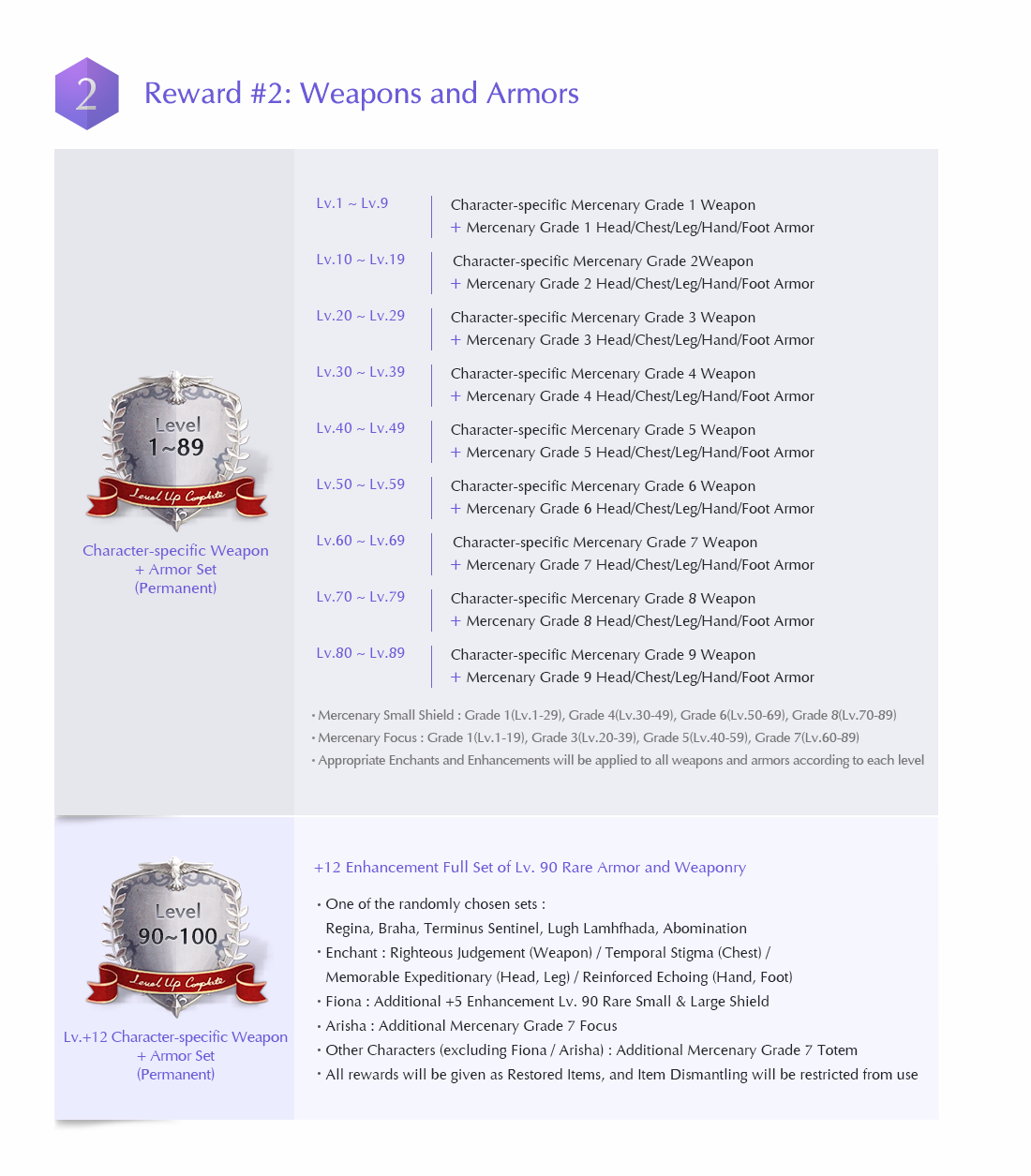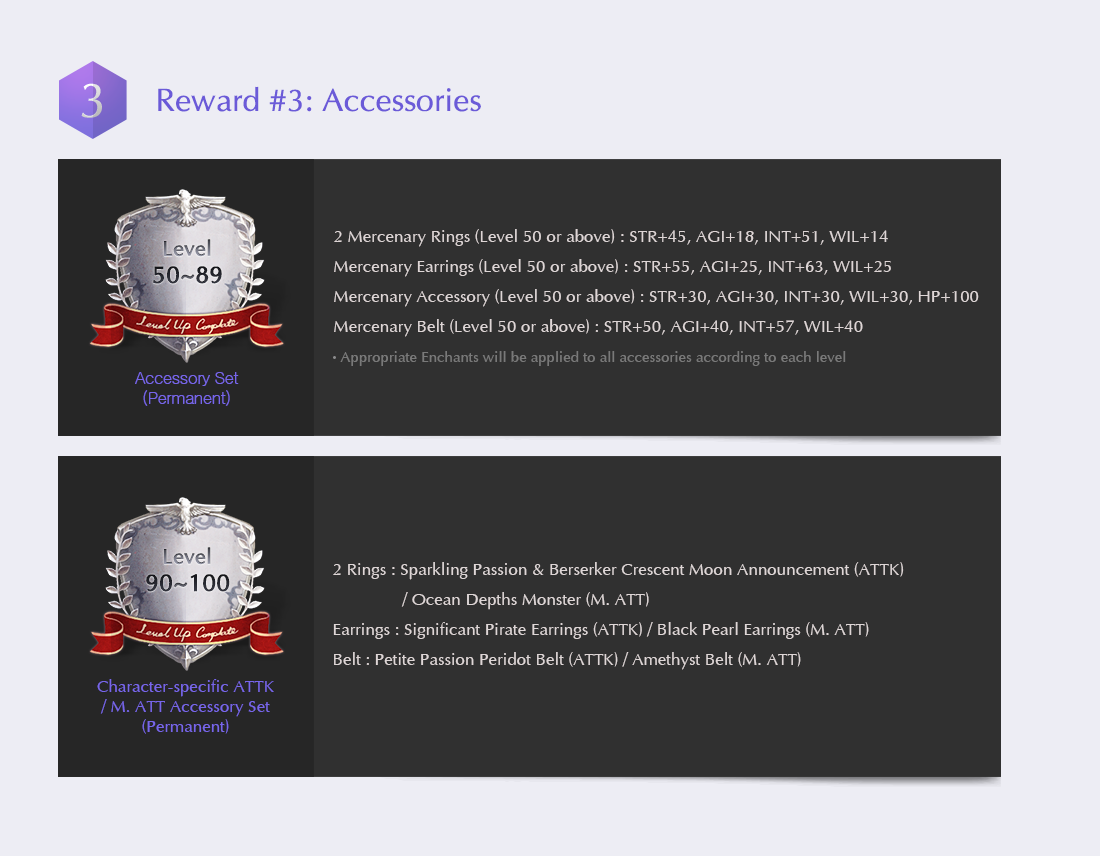 Please Note:
You will be qualified as a Returning Mercenary if you have not logged in for the past 30 days.
If you complete a battle with a Returning Mercenary, the Returning Mercenary and their party members will all receive a coupon.
2019-01-21 Update:

The 'Tour of Duty Welcome Event Ticket' will be removed from the event on January 21st, 2019 (After Maintenance), and its Exchange Shop will be available until January 28th, 2019 (Before Maintenance).
All other elements of the 'Returning Mercenaries Event' will be maintained until February 18th, 2019 (Before Maintenance).