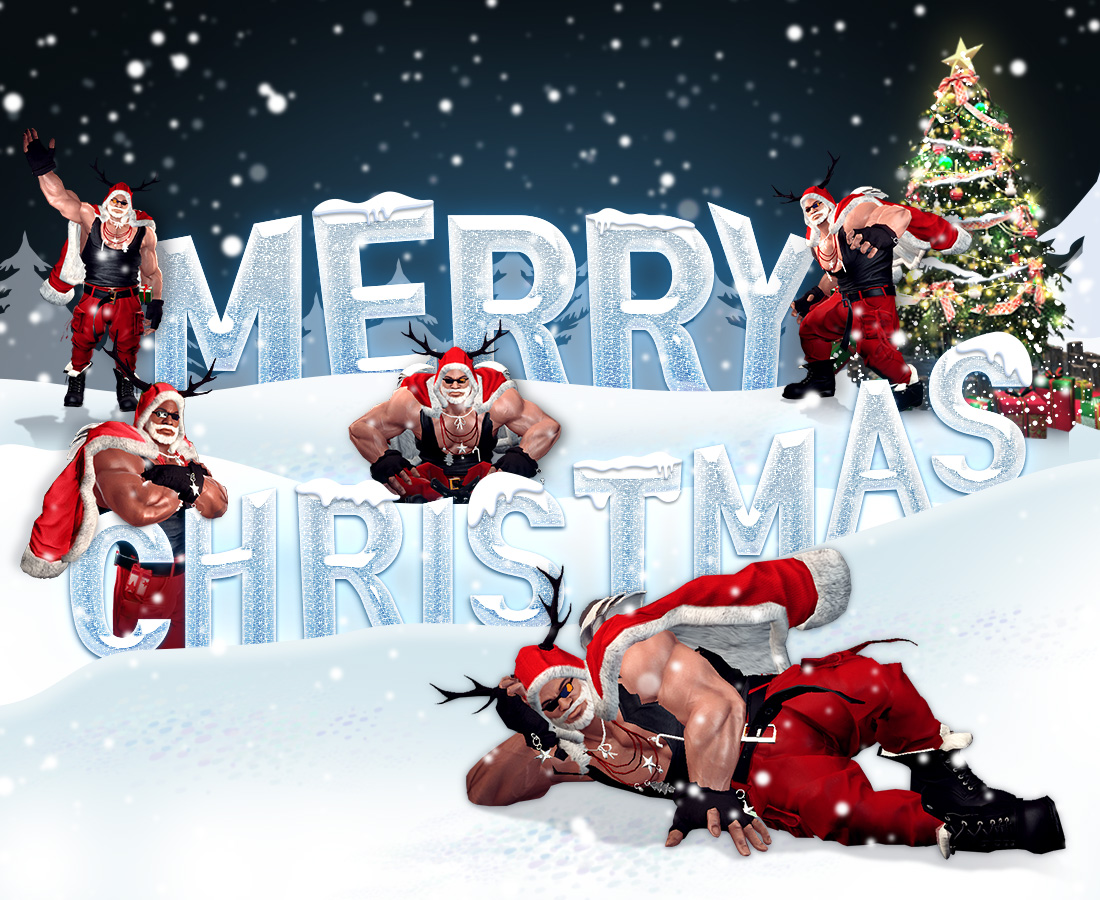 Ho Ho Ho, Merry Merry Christmas Mercenaries, Welcome to Vindict-Mas!
It's no Christmas if there's no Santa, so get your Santa outfits with the 'Christmas with the Santas Event' this winter!
Jump right in and complete all the 'Battle of the Day' and defeat raid bosses to get your event coupons and coupon fragments to get your OWN Santa, and/or snow globe head to celebrate this Christmas!
Event Start
December 11th, 2018 (After Maintenance)
Event End
January 7th, 2019 (Before Maintenance)
Details

You can receive 2018 Christmas event coupon by following the next steps:

Complete Battle of the Day and receive a coupon (Maximum of 3 per day).
Receive a fragment of a 2018 Christmas Coupon by defeating raid bosses (Collect 3 fragments to make a complete 2018 Christmas Coupon).
Exchange coupons with Special rewards listed below!

Exchange Shop

100 Coupons:

Wild Red Santa Set (30 Days, Gift)
Cute Red Santa Set (30 Days, Gift)

80 Coupons:

Snow Globe Head (Outfit Not Included)

2 Coupons:

Divine Blessing Stone (Binding)
Merc Recovery Potion (Binding)
Goddess Grace (Party, Binding)

Notes
Exchange Shop Available Until Event Ends