2018-01-28 Update:
Greetings Mercenaries,
We apologize for the confusion regarding the actual color of the 'Chubby Panda Backpack.' In-game, the backpack will show as a panda-shaped backpack with a white body and black limbs (unlike the screenshot). We apologize once again for the confusion and we thank you for your understanding regarding.
- The Vindictus Team
---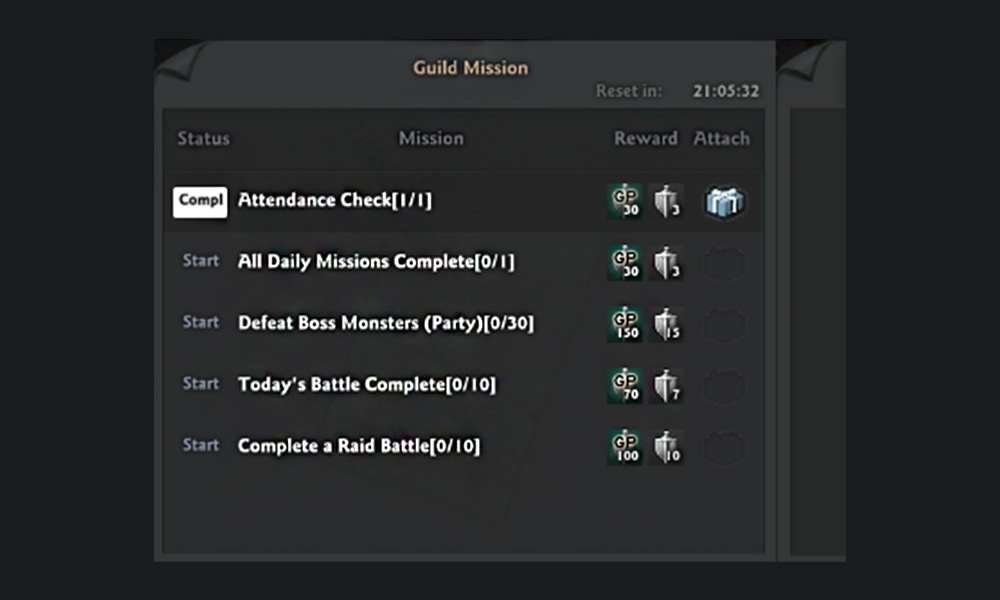 Event Start
January 21st (After Maintenance)
Event End
February 18th (Before Maintenance)
Event Details & Conditions

Receive 3 tickets when you complete all Guild missions.
Exchange the tickets for various items from the Exchange Shop.

Exchange Shop Items

Chubby Panda Backpack
Damascus Steel (Binding)
Pink Heart Wings (30 Days)
Title: Guild Worker
Goddess Grace (Binding)
Server Megaphone (Binding)
Merc Recovery Potion (Binding)

* Please note that the outfits displaying the Chubby Panda Backpack and Pink Heart Wings are not included, only the listed items are given as rewards.