Saint Patty's GREEN Skin & Hair Available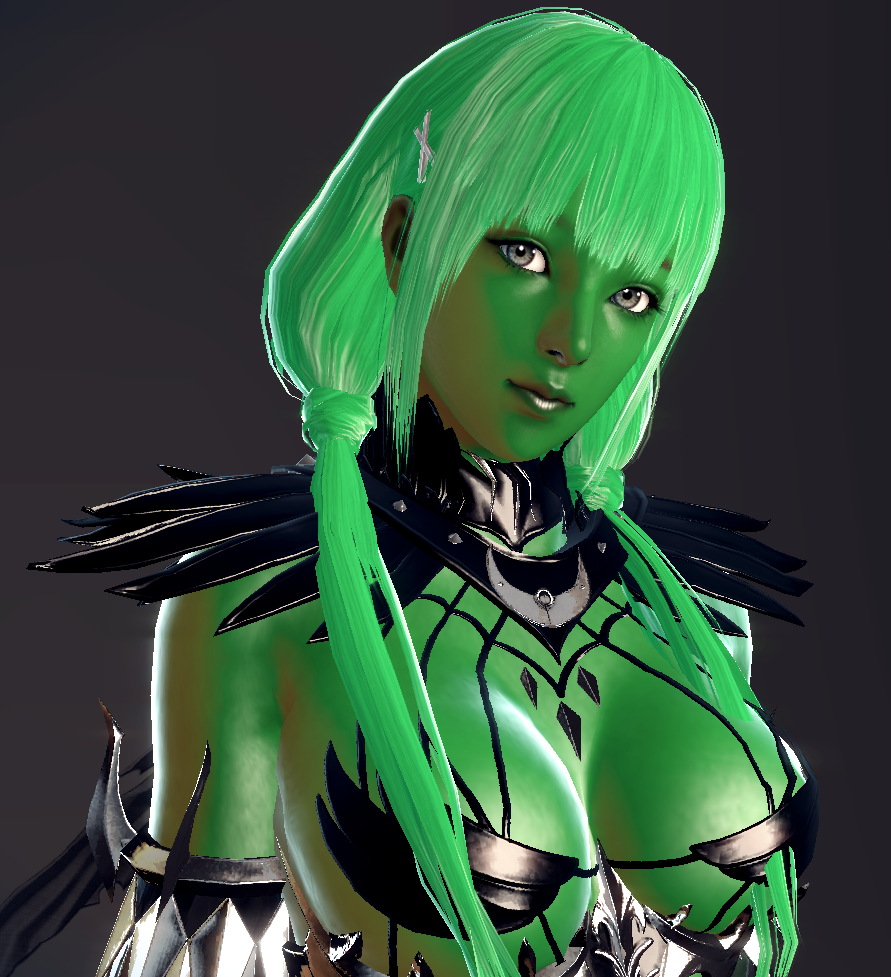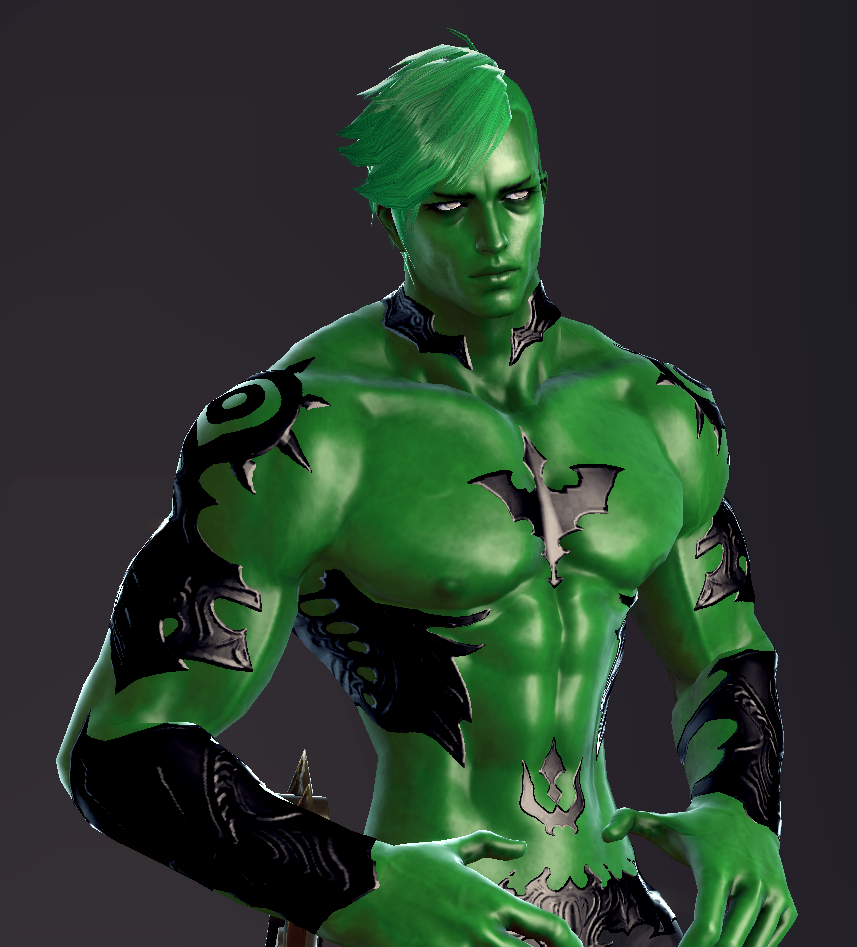 | | |
| --- | --- |
| Start Date | March 12th (After Maintenance) |
| End Date | March 26th (Before Maintenance) |
Top o' the mornin' to ye mercenaries. Don't get pinched this Saint Patrick's Day and get your Irish ON! The GREEN hair and skin colors are back in store for a limited time only! You'll have to purchase a hairstyle or an Appearance Alteration Coupon to get access to the colors, but those unique styles can last as long as you wish them to. So, what are you waiting for? Go get your Irish ON!
Get Your Irish On!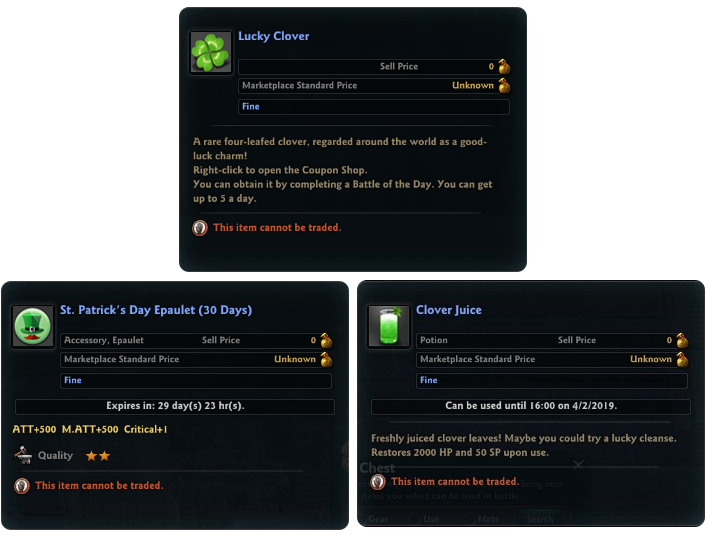 Start Date
March 12th (After Maintenance)
End Date
March 26th (Before Maintenance)
Event Details
Once you complete the Battle of the Day, you will receive a Lucky Clover. (Max 5 per day) and with the amassed Lucky Clovers, you can receive various rewards from the Exchange Shop listed below.
Exchange Shop Items

Title: Green Dream
St. Patrick's Day Epaulet (30 Days)
Clodagh's Experimental Dye Ampoule (Filled)
Experimental Outfit Dye Ampoule (Filled)
Clover Juice
* Exchange Shop will be available from 3/12 (After M.) until 4/2 (Before M.), 2019.