Event Period: June 18th - July 4th
Exchange Shop Period: June 18th - July 9th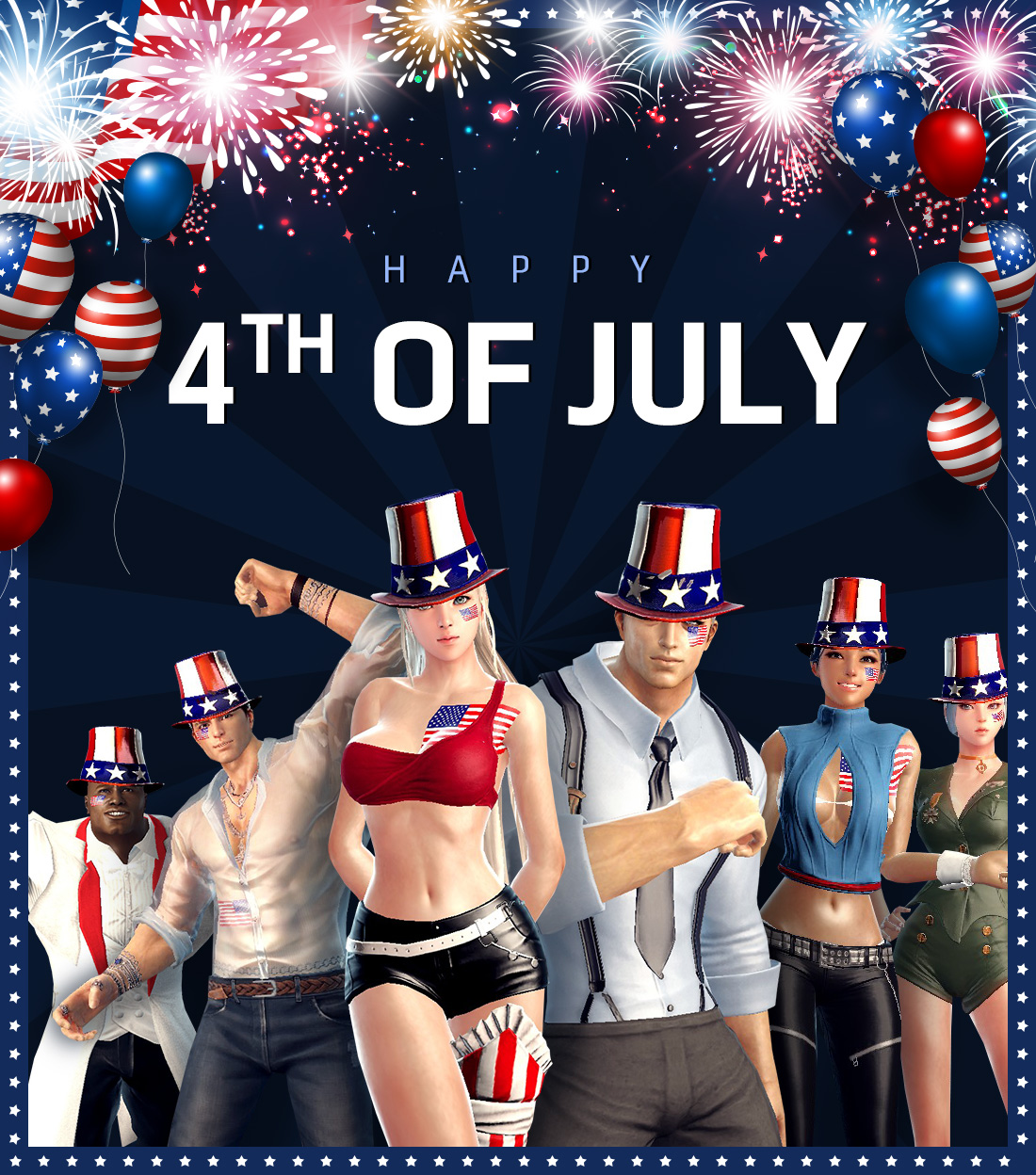 To commemorate the momentous event of independence, there will be festive Independence Day fireworks upon your departures! In addition, when you complete your Daily Missions, you will receive a coupon, which then you may use at the Exchange Shop for the items listed up below! Come and join us in celebrating the 4th of July!
Item Name
Required # of Coupons
Purchase Limit Per Character
American Flag Hat x1
2
1
Old Glory Tattoo Coupon x1
Old Glory Body Tattoo Coupon x1
Title: Liberated x1
Title: Free At Last x1
Server Megaphone (Binding) x1
1
10
* Note: All trades are not possible after purchase.