Pride of the Fighting Gremlins
Event Period: January 28th - February 11th
Exchange Shop Period: January 28th - February 18th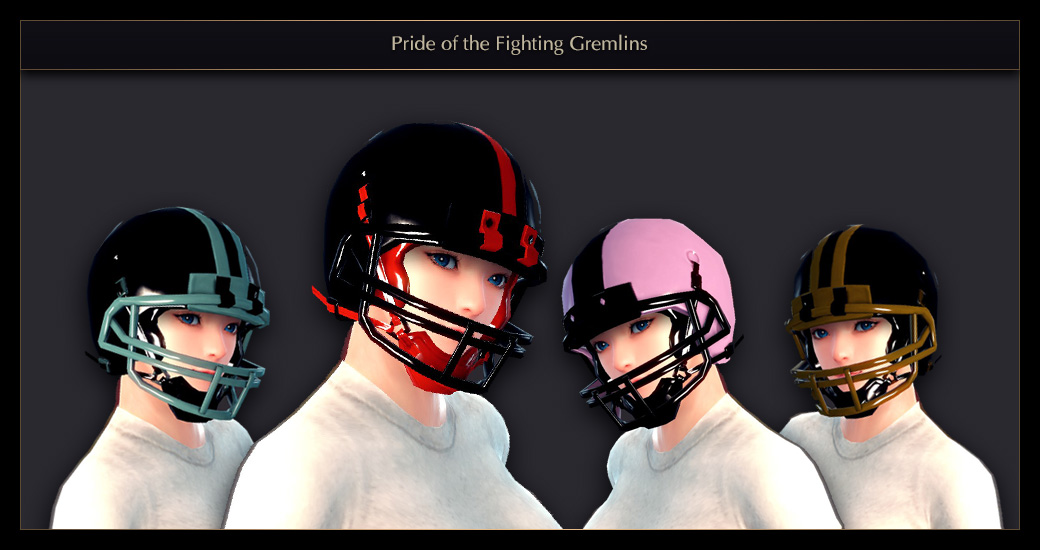 Event Details
Complete daily missions during the event period to get [The Fighting Gremlins Coupon].
Collect enough coupons to exchange them for a reward at the Exchange Shop!
Event Rewards
Item Name
Required
Coupons
# of Exchanges
Football Helmet (Outfit) x1
7
x1 per Character
Emblem: The Fighting Gremlins Cheer x1
4
Merc Recovery Potion (Binding) x1
1
Unlimited
Ceara's Fatigue Potion (Binding) x1
* All items above are not tradeable.
---
Frenzy Dice Game
Event Period: January 28th - February 25th
Event Details
Get the Frenzy Dice items by clearing Season 3 raids.
Move based on the dice roll.
Earn rewards based on the square you land on. Some squares will award Rank S or Rank A items.
You'll get Damascus Steel every time you pass the starting point.


Where to Get Dice
You can get 1 Fury Dice item when you complete a Season 3 Raid Battle (up to 30 a week).

Dices can be used until February 25th 7 A.M. UTC.
Event Rewards
Rank
Item Name
Quantity
Complete
Damascus Steel (Binding)
1
B
Ceara's Fatigue Potion (Binding)
3
C
1
C
1
B
3
A
Gallagher's Frenzy Box
1
C
Ceara's Fatigue Potion (Binding)
1
C
1
B
3
C
1
C
1
S
Gallagher's Special Frenzy Box
1
C
Ceara's Fatigue Potion (Binding)
1
C
1
B
3
C
1
C
1
A
Gallagher's Frenzy Box
1
C
Ceara's Fatigue Potion (Binding)
1
C
1
B
3
C
1
C
1
A
Gallagher's Frenzy Box
1
C
Ceara's Fatigue Potion (Binding)
1
C
1
B
3
C
1
C
1
S
Gallagher's Special Frenzy Box
1
Gallagher's Burning Box Contents (Get 1 Random Item)
Item Name
Quantity
Aes Sidhe's/Dullahan's Essence Destiny Box
1
Damascus Steel (Binding)
Unstable Enhancement Rune
Unstable Enchant Rune
Paradise Cube
Ceara's Fatigue Potion (Binding)
10
Gallagher's Special Burning Box Contents (Get 1 Random Item)
Item Name
Quantity
+10 - +15 Accessory Enhancement Coupon Box
1
Abyssal Shard Grade 2 (Binding)
Mysterious Shard Grade 2 (Binding)
Abyssal Shard Grade 1 (Binding)
3
Mysterious Shard Grade 1 (Binding)
Damascus Steel (Binding)
1
+10 - +15 Accessory Enhancement Coupon Box (Get 1 Random Item)
Item Name
Quantity
+10 Accessory Enhancement Swap Coupon
1
+11 Accessory Enhancement Swap Coupon
+12 Accessory Enhancement Swap Coupon
+13 Accessory Enhancement Swap Coupon
+14 Accessory Enhancement Swap Coupon
+15 Accessory Enhancement Swap Coupon