Event Period: July 21st - August 25th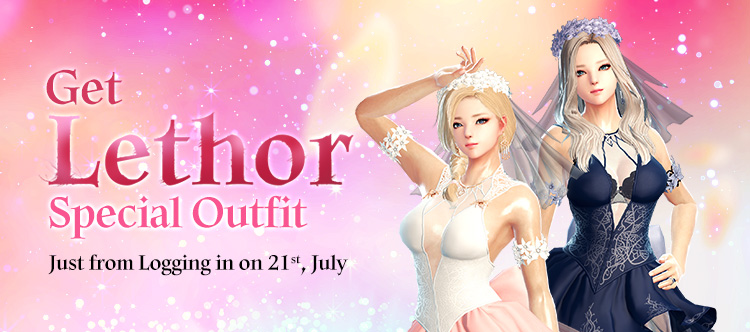 Lethor has finally arrived in Colhen! Join Vindictus now and celebrate our latest new hero, by enjoying her special, exclusive outfit we have below! Do not miss this one and only chance!

Event Details
Log in to Vindictus during the event period!


Receive a free Lethor's Celebratory Package!

Given via mail to the character you first log in with. (Once per account.)
Transferable within account but can only be opened by a Lv. 10+ Lethor.

Reward Details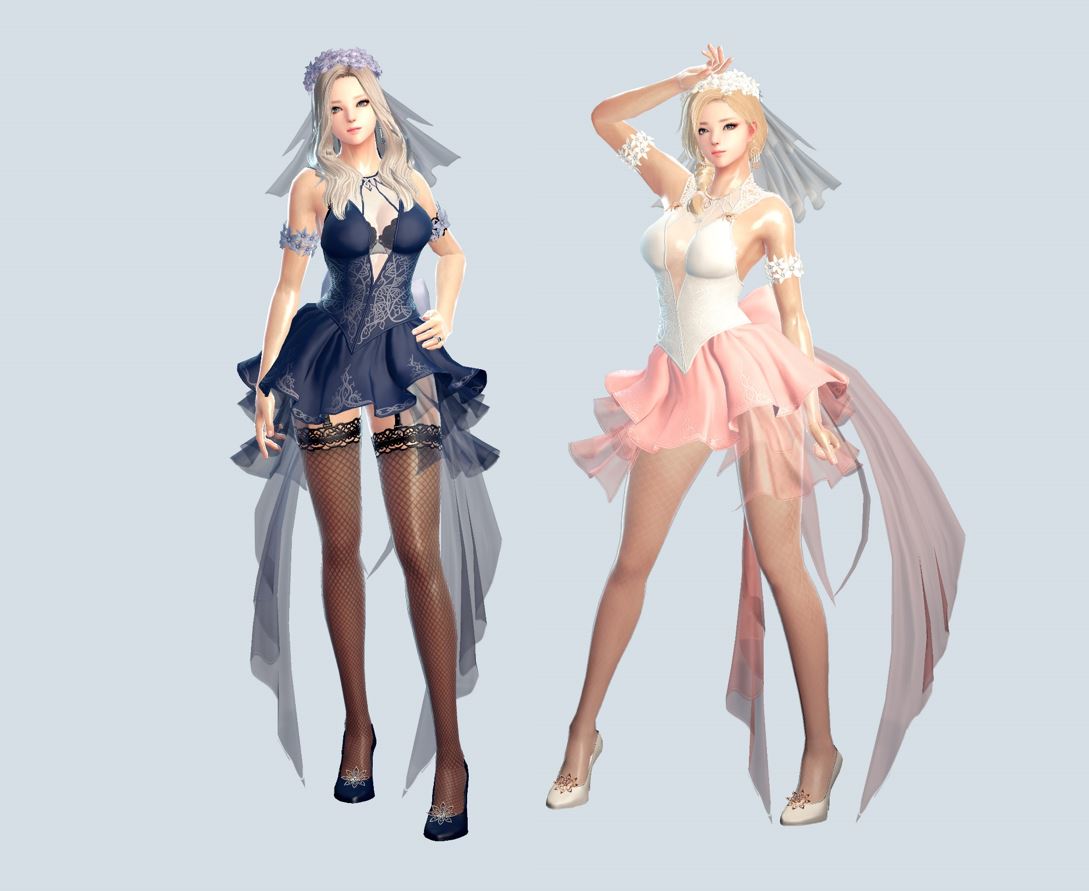 (Left: Chic / Right: Charming)


Reward Item
Contents
Quantity
Lethor's Celebratory
Package
Lethor's Mini Wedding Set Destiny Box
1
Title: The First Lethor
Unlimited Inner Armor Pass (30 Days)
Storage Chest Expansion Ticket
(Permanent, Gift)
All items above are obtained and are bound to character when the package is opened.

Lethor's Mini Wedding Set Destiny Box
Only 1 of the following items is obtained when box is opened.
The following items are only for Lethor and can only be opened by Lethor.
Reward Item
Contents
Lethor's Mini Wedding
Set Destiny Box
Charming Mini
Wedding Dress Set (Event)
Chic Mini
Wedding Dress Set (Event)

Charming/Chic Mini Wedding Dress Stats
Item Name
Wardrobe
Points
Stats
Charming Mini Wedding Dress Set (Event)
5
ATT/M.ATT+100,
Movement Speed
(Town) +5
Charming Mini Wedding Dress Veil (Event)
1
ATT/M.ATT+20,
Movement Speed
(Town) +1
Charming Mini Wedding Dress Camisole (Event)
Charming Mini Wedding Dress Ruffle Skirt (Event)
Charming Mini Wedding Dress Ring (Event)
Charming Mini Wedding Dress Shoes (Event)
Chic Mini Wedding Dress Set (Event)
5
ATT/M.ATT+100,
Movement Speed
(Town) +5
Chic Mini Wedding Dress Veil (Event)
1
ATT/M.ATT+20,
Movement Speed
(Town) +1
Chic Mini Wedding Dress Camisole (Event)
Chic Mini Wedding Dress Ruffle Skirt (Event)
Chic Mini Wedding Dress Ring (Event)
Chic Mini Wedding Dress Shoes (Event)