Event Period:  05/18 - 06/15
Event Details
* Account-Based Event
* Only characters Lv. 80 or below can participate in the event story.
* The event story can be completed once per account.
Proceed with the ID Event: Sproutlings, Rise Up! story through the Strange Traveler in Colhen
Complete the event story with a character at Lv. 80 or below to get a Mighty Boxtryoshka I.
Every time your character reaches a certain level, you can use the box to get items that help you level up more quickly and easily.
Notes
* You can complete the event with up to 2 characters. Both characters must be Lv. 80 or below.
* You can only get the Mighty Boxtryoshka I by proceeding with the ID Event: Sproutlings, Rise Up! story.
After you reach Lv. 100 with your first character and use the Mighty Boxtryoshka I, you'll get a Mighty Boxtryoshka II.
Notes
* The Mighty Boxtroyshka II contains the same useful items as the Mighty Boxtroyshka I.
* However, a Blooming Sprout Bonus Box may be given instead of a third level-up box when opening the Lv. 100 Boxtryoshka II.
* The Blooming Sprout Bonus Box can be shared 1 time within your account. You can get Astera's Essence: Weapon (Max Option) x1 and Max Option Weapon Legendary Ore Destiny Box x1, Damascus Steel (Lv. 100) x30, and AP 2,000 Capsule from the box.
Event Rewards
Box Name

Required Level
Reward
Quantity
Tradability
Expiration
Mighty Boxtryoshka I
1-80
AP 1000 Capsule (Gift)
1
Bound to Character
 
Sproutling Support Necklace Box
10
Bound to Character
6/15/2021 at 7 AM UTC
Lv. 50 Boxtryoshka I
1

Bound to Character

 
Lv. 50 Boxtryoshka I
50
AP 2000 Capsule (Gift)
1

Bound to Character

 
Merc Recovery Potion (Binding)
10

Bound to Character

 
Storage Chest Expansion Ticket (Permanent, Gift)
1

Bound to Character

 
EXP Blessing Stone (Binding)
10

Bound to Character

 
Lv. 60 Boxtryoshka I
1

Bound to Character

6/15/2021 at 7 AM UTC
Lv. 60 Boxtryoshka I
60
100% Completion EXP Boost Potion (1 Hour, Binding)
1
Bound to Character
6/15/2021 at 7 AM UTC
Merc Recovery Potion (Binding)
20

Bound to Character

 
AP 2000 Capsule (Gift)
1

Bound to Character

 
Lv. 70 Boxtryoshka I
1
Bound to Character
 
Lv. 70 Boxtryoshka I
70

TP 1000 Potion (Binding)

1

Bound to Character

 
Resenlian's Wings (7 Days, Gift)
1

Bound to Character

 
Ceara's Fatigue Potion (Binding)
5

Bound to Character

 
Unlimited Hair Pass (30 Days, Gift)
1

Bound to Character

 
Unlimited Inner Armor Pass (30 Days, Gift)
1

Bound to Character

 
Lv. 80 Boxtryoshka I
1

Bound to Character

6/15/2021 at 7 AM UTC

Lv. 80 Boxtryoshka I
80
Unstable Enhancement Rune (Binding)
1

Bound to Character

 
Divine Blessing Stone (Binding)
10

Bound to Character

 
Seal of Bravery
20

Bound to Character

 
AP 2000 Capsule (Gift)
1

Bound to Character

 
Lv. 90 Boxtryoshka I
1

Bound to Character

6/15/2021 at 7 AM UTC

Lv. 90 Boxtryoshka I
90
AP 3000 Capsule (Gift)
1

Bound to Character

 
Unstable Enhancement Rune (Binding)
1

Bound to Character

 
Unstable Enchant Rune (Binding)
1

Bound to Character

 
Seal of Bravery
20

Bound to Character

 
Eochaid's/Abomination's Essence Destiny Box
1

Bound to Character

 
Goddess Grace (Binding)
5

Bound to Character

 
Lv. 95 Boxtryoshka I
1

Bound to Character

6/15/2021 at 7 AM UTC
Lv. 95 Boxtryoshka I
95
100% Completion EXP Boost Potion (1 Hour, Binding)
1

Bound to Character

6/15/2021 at 7 AM UTC

Additional Departure Boost (7 Days, Bound)
1

Bound to Character

 
Dullahan's/Aes Sidhe's Essence Destiny Box
1

Bound to Character

 
Goddess Grace (Binding)
10

Bound to Character

 
Lv. 100 Boxtryoshka I
1

Bound to Character

6/15/2021 at 7 AM UTC

Lv. 100 Boxtryoshka I
100
Item Revival Cost -50% Scroll (Gift)
1

Bound to Character

 
Astera's Essence: Weapon
1

Bound to Character

 
Damascus Steel (Lv. 100) (Binding)
20

Bound to Character

 
Ceara's Fatigue Potion 

(Binding)

10

Bound to Character

 
Seal of Bravery
30

Bound to Character

 
Mighty Boxtryoshka II
1
Account shareable

6/15/2021 at 7 AM UTC
Box Name
Required Level
Reward
Quantity
Tradability
Expiration
Mighty Boxtryoshka II

1-80





AP 1000 Capsule (Gift)

1

Bound to Character

 

Sproutling Support Necklace Box

10

Bound to Character

6/15/2021 at 7 AM UTC

Lv. 50 Boxtryoshka II

1

Bound to Character

 

Lv. 50 Boxtryoshka II

50

AP 2000 Capsule (Gift)

1

Bound to Character

 

Merc Recovery Potion (Binding)

10

Bound to Character

 

Storage Chest Expansion Ticket (Permanent, Gift)

1

Bound to Character

 

EXP Blessing Stone (Binding)

10

Bound to Character

 
Lv. 60 Boxtryoshka II

1

Bound to Character

6/15/2021 at 7 AM UTC

Lv. 60 Boxtryoshka II
60
100% Completion EXP Boost Potion (1 Hour, Binding)

1

Bound to Character

6/15/2021 at 7 AM UTC

Merc Recovery Potion (Binding)
20

Bound to Character

 
AP 2000 Capsule (Gift)
1

Bound to Character

 
Lv. 70 Boxtryoshka II
1

Bound to Character

6/15/2021 at 7 AM UTC

Lv. 70 Boxtryoshka II
70
TP 1000 Potion (Binding)
1

Bound to Character

 
Resenlian's Wings (7 Days, Gift)
1

Bound to Character

 
Ceara's Fatigue Potion (Binding)
5

Bound to Character

 
Unlimited Hair Pass (30 Days, Gift)
1

Bound to Character

 
Unlimited Inner Armor Pass (30 Days, Gift)
1

Bound to Character

 
Lv. 80 Boxtryoshka II
1

Bound to Character

6/15/2021 at 7 AM UTC

Lv. 80 Boxtryoshka II
80
Unstable Enhancement Rune (Binding)
1

Bound to Character

 
Divine Blessing Stone (Binding)
10

Bound to Character

 
Seal of Bravery
20

Bound to Character

 
AP 2000 Capsule (Gift)
1

Bound to Character

 
Lv. 90 Boxtryoshka II
1

Bound to Character

6/15/2021 at 7 AM UTC

Lv. 90 Boxtryoshka II
90
AP 3000 Capsule (Gift)
1

Bound to Character

 
Unstable Enhancement Rune (Binding)
1

Bound to Character

 
Unstable Enchant Rune (Binding)
1

Bound to Character

 

Seal of Bravery

20

Bound to Character

 
Eochaid's/Abomination's Essence Destiny Box
1

Bound to Character

 
Goddess Grace (Binding)
5

Bound to Character

 
Lv. 95 Boxtryoshka II
1

Bound to Character

6/15/2021 at 7 AM UTC

Lv. 95 Boxtryoshka II
95
100% Completion EXP Boost Potion (1 Hour, Binding)
1

Bound to Character

6/15/2021 at 7 AM UTC

Additional Departure Boost (7 Days, Bound)
1

Bound to Character

 
Dullahan's/Aes Sidhe's Essence Destiny Box
1

Bound to Character

 
Goddess Grace (Binding)
10

Bound to Character

 
Lv. 100 Boxtryoshka II
1

Bound to Character

6/15/2021 at 7 AM UTC

Lv. 100 Boxtryoshka II
100
Item Revival Cost -50% Scroll (Gift)
1

Bound to Character

 
Astera's Essence: Weapon
1

Bound to Character

 
Damascus Steel (Lv. 100) (Binding)
20

Bound to Character

 
Ceara's Fatigue Potion (Binding)
10

Bound to Character

 
Seal of Bravery
30

Bound to Character

 
Blooming Sprout Bonus Box
1
Can be traded once per account.
6/15/2021 at 7 AM UTC
Blooming Sprout Bonus Box
1
Astera's Essence: Weapon
1
Bound to Character
 
Weapon Legendary Ore Destiny Box
1

Bound to Character

 
AP 2000 Capsule (Gift)
1
Bound to Character
 
Damascus Steel (Lv. 100) (Binding)
30

Bound to Character

 
| | | | | | |
| --- | --- | --- | --- | --- | --- |
| Box Name | Required Level | Reward | Quantity | Tradability | Expiration |
| Sproutling Support Necklace Box | 1 | Sproutling Support Necklace (4 Weeks) | 1 | Bound to Character | 4 weeks |
* Sproutling Support Necklace Box
Contains a Sproutling Support Necklace that lasts for 4 weeks after opening box.

Stats: ATT/M. ATT +500, DEF +500, Counterforce +20, Critical Resistance +5%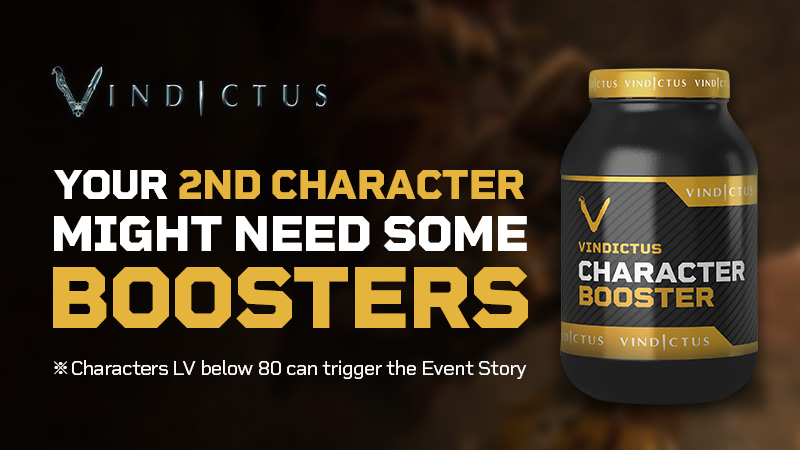 Bound to Character