Event Period: 10/26 - 11/09 (2 weeks)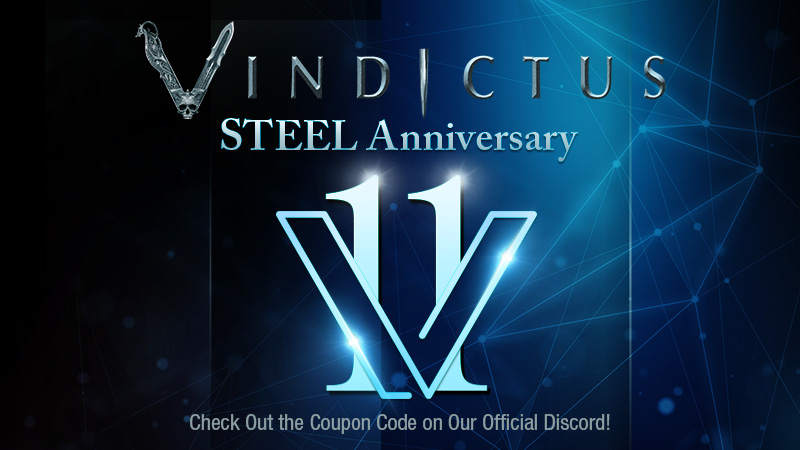 Vindictus is now 11 years old now!
And thank you all for still playing and enjoying the game.
Share your good memories about Vindictus through our official DISCORD channel.
If 50 or more memories are shared, a coupon containing below items shall be disclosed on DISCORD on November 16th maintenance!
Also 3 of the Best Memories shall be introduced on VINDICTUS Official Facebook!
Please share your memories with a screenshot if possible!
| | |
| --- | --- |
| ITEM NAME | Qty. |
| Title: Steel Vindi for 11 Years | 1 |
| Damascus Steel (Binding) | 11 |
| VIP Capsule (7 Days) | 1 |
DISCORD URL: https://discord.com/invite/ggYu6yA

(Click)