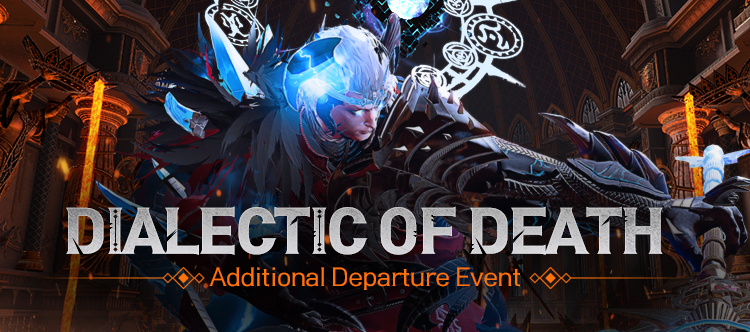 Event Period: 4/26 - 5/10 (2 weeks)
Event Details
Milo appears before you, blocking your path to the Taratha Cathedral.
We've prepared this event so you can battle with Milo, who has became stronger due to the power of the fallen god!
Dialectic of Death: Participate in the Departure Support Event
- Event Target: All characters over Lv. 110
- During the event period, you can depart to the 'Dialectic of Death' battle twice a day.
(If your character has the 1 additional departure perk from VIP service, VVIP service or the like, you can depart 3 times a day.)