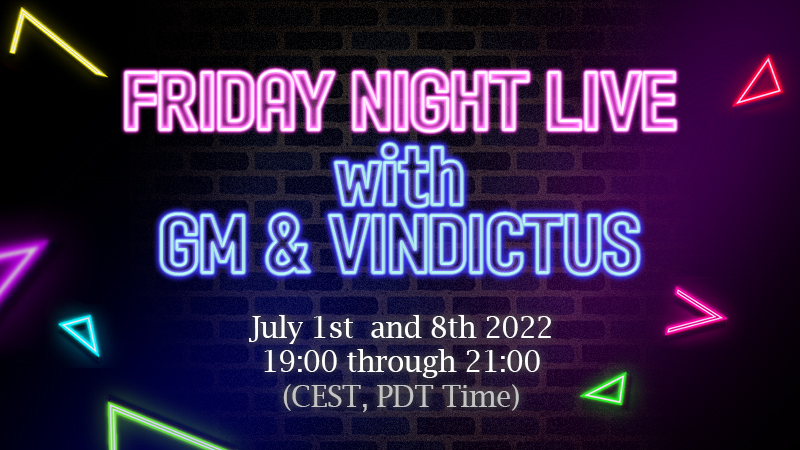 Event Period: 7/1(Fri.) 7/8(Fri.)
Event Details
During the event period, everyone is invited to enjoy the raid battles with the Vindictus GMs!
GMs will randomly participate Normal departure and Quick Departure for the raid battle.
Please post a screen shot related to the event on the Discord's event channel.
In the event the accumulated screenshots goes over 50, special coupon codes shall be disclosed on the event channel.
Even if you were not able to play the raid battle with the GMs, screenshots of the listed raid during the event period would be enough.
When?
NA Server: 7/1(Fri.) 7/8(Fri.) 19:00 through 21:00 PDT 
EU Server: 7/1(Fri.) 7/8(Fri.) 19:00 through 21:00 CEST 
Raid List for Event
Surprise Attack
Devil's Tower
Red Stigma
Grave of Madness
Brilliant Lugh
Eweca's Nightmare
Dungeon Laboratory
Remembrance
Battle of Rocheste
Clan of Darkness
Spearhead of Paradise Lost
Under the Pale Moon
Ladaton Bridge
During the event period, special [GM] Lovely Lucky Bath Soap shall be used so don't forget to get additional buffs!
[GM] Lovely Lucky Bath Soap 
(Lasts 2 Hours, Doesn't Stack with VVIP Effect)
- ATT, M. ATT +1000
- DEF +1000
- Max HP +500
- Max STA +50
- SP +3 every 10 sec
- LUK +3
- Fatigue Point consumption -25%