Update regarding the event reward. 
The winning title shall only be delivered once to the account mail of the first character logging into the game during the below period. 
Title Available Period: 08/30 after maintenance to 09/20 before maintenance
---
More than a hundred submission had been made, and a little less than 400 ideas for Latiya!
Thank You all for the wonderful Titles for Latiya.
We have decided a title that fits well with our new hero Latiya. 
Congratulations KilianPraes! 
Title for Latiya shall be "First Star I See To Knight."
Title can be applied to Latiya after her update!
---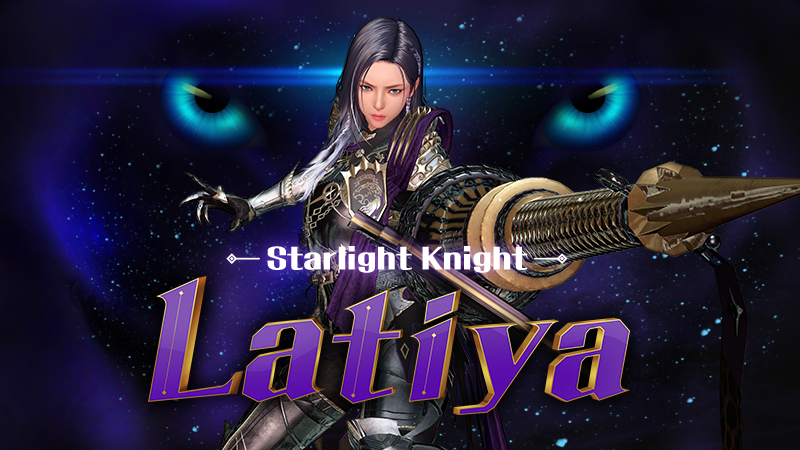 Event Period: 07/26 ~ 08/09
Soon to be updated, a new Hero Latiya is coming to Vindictus.
But we have not decided the title for her yet. It's your chance to make a title for the new hero.
Event Details
- Post a title for Latiya on the discord's event channel.
- For each account maximum three titles can be submitted.
- Please provide accurate information of server and character name.
- Note
1) Title shall only be required to be within 40 words including English, number, space, and special characters.
2) Special characters not supported within the in-game chat are not allowed.
- Title Selection
In case 100 more participants submits the title (based on the account and not the number of submitted titles), "One" of the title submitted shall be selected as a winner.
FYI. There shall only be one winner and one selected title for Latiya. 
Event Reward
- The winning title shall be added to the Title box item which shall be delivered to your mailbox to the first character logged in after the maintenance.
- Title box item can only be used by Latiya character over level 10
- The title shall be printed to the Latiya wall paper that shall be uploaded on the official website.