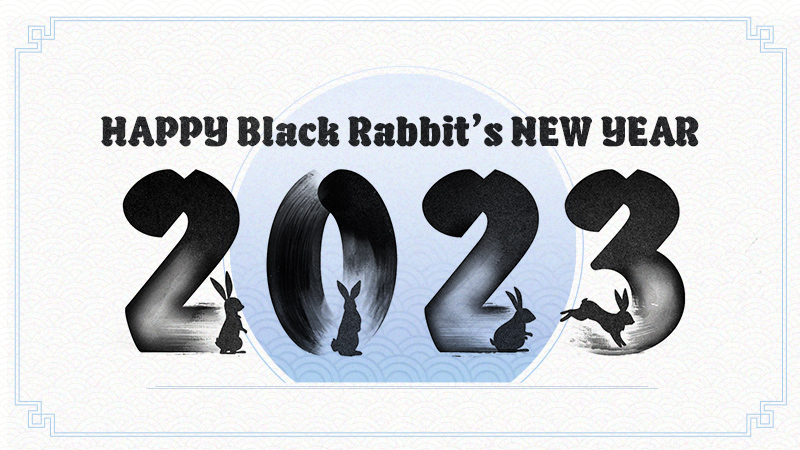 Event Period: 12/27 - 1/3
Exchange Shop: 12/27 - 1/10
Event Details
Happy 2023! Log in everyday to receive Black Bunny's presents.                 
Claim your Energizing Carrot and Cute Bunny Ear Headband to start off the new year!            
- Event for characters Lv. 1+                  
- Log in during the event to receive 1 Black Bunny's Greeting Box in the account mailbox.                  
Black Bunny's Greeting Box Contents                  
1) Bunny's Greeting Coupon x1               
Coupon expiration: 1/10/2023 07:00 UTC              
2) Energizing Carrot x1              
The Black Bunny's favorite carrot that possesses a mysterious power.            
Use the carrot to receive one of the buffs below. These buffs will be applied for 1 hour.
Please note that the 1 hour duration of the buff persists even when you log off.        
ADD DMG +200           
CRIT RST +2                
BAL +2            
CRIT RTE +2                
Can earn up to 7. The carrot expires on 1/24/23 at 7AM UTC. [Account Shareable]     
[Exchange Shop Contents]
| | | | | | |
| --- | --- | --- | --- | --- | --- |
| Items | Quantity | Required Coupons | Purchase Limit | Duration | Trade |
| Black Bunny Ear Headband Box [AS] | 1 | 2 | 1x per account | 1/24/2023 at 7AM UTC | Sharable within Account |
| Black Bunny Dye Destiny Box [AS] | 1 | 2 | 1x per account | 1/24/2023 at 7AM UTC | Sharable within Account |
| Title: One Who Greeted the Awakened Black Bunny | 1 | 2 | 1x per account | - | Cannot be Traded |
| Merc Recovery Potion (Gift) | 10 | 1 | - | - | Sharable within Account |
Black Bunny Ear Headband Box [AS]
Contents: Black Bunny Ear Headband (Outfit) x1 (Cannot be traded) (1 Wardrobe Point , Basic, 1 & 2 part dye enabled)