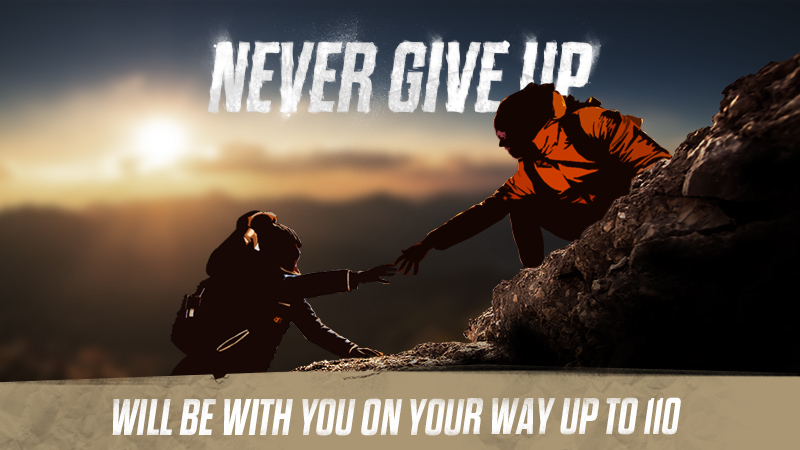 Event Period: 01/17 – 02/21
Event Details
1) Create a new character or log into one that is Lv. 30 or below to receive the Do Your Stretches Climb Entry Reward Box. Crack it open it to get items helpful for your impending climb. There are also other boxes awarded based on certain level milestones.
2) These boxes can be opened by a character who is participating in the event after reaching these level milestones.
3) You will receive a special bonus reward when participating with the new hero, Charon.
4) The boxes and their contents will be bound to the character who obtained them.
5) The +12 Milletian Equipment Box includes weapons and armor (head, chest, legs, feet, hands) but excludes auxiliary equipment (shields, focuses, totems, etc.).
6) Characters with 2nd weapons can select them from the +12 Milletian Weapon Destiny Box.
7) Rewards and Details
Box Name

Can Be Claimed By

Contents

Quantity

Expiration

Do Your Stretches Climb Entry Reward Box

All Characters

First Steps Lv. 15 Commemorative Box

1

02/28/2023 7:00 AM UTC

All Characters

AP 500 Capsule (Gift)

1

-

All Characters

Ceara's Fatigue Potion (Binding)

5

-

Charon

AP 500 Capsule (Gift)

1

-

First Steps Lv. 15 Commemorative Box

All Characters

Great View Lv. 30 Commemorative Box

1

02/28/2023 7:00 AM UTC

All Characters

Merc Recovery Potion (Binding)

10

-

All Characters

AP 500 Capsule (Gift)

1

-

Charon

AP 500 Capsule (Gift)

1

-

Great View Lv. 30 Commemorative Box

All Characters

Feel the Burn! Lv. 50 Commemorative Box

1

02/28/2023 7:00 AM UTC

All Characters

Merc Recovery Potion (Binding)

10

-

All Characters

AP 500 Capsule (Gift)

1

-

All Characters

Goddess Grace (Binding)

2

-

All Characters

Storage Chest Expansion Ticket (Permanent, Gift)

1

-

All Characters

Ceara's Fatigue Potion (Binding)

5

-

Charon

AP 1000 Capsule (Gift)

1

-

Feel the Burn! Lv. 50 Commemorative Box

All Characters

Milestone Lv. 60 Commemorative Box

1

02/28/2023 7:00 AM UTC

All Characters

Merc Recovery Potion (Binding)

10

-

All Characters

Goddess Grace (Binding)

2

-

All Characters

AP 500 Capsule (Gift)

1

-

All Characters

Unlimited Hair Pass (30 Days, Gift)

1

-

All Characters

Unlimited Inner Armor Pass (30 Days, Gift)

1

-

Charon

Laniakea Regular Equipment Box

1

-

Milestone Lv. 60 Commemorative Box

All Characters

You Got This Lv. 70 Commemorative Box

1

02/28/2023 7:00 AM UTC

All Characters

Merc Recovery Potion (Binding)

10

-

All Characters

Goddess Grace (Binding)

2

-

All Characters

Ceara's Fatigue Potion (Binding)

5

-

All Characters

AP 500 Capsule (Gift)

1

-

Charon

Shiny Stania Regular Equipment Box

1

-

You Got This Lv. 70 Commemorative Box

All Characters

Second Wind Lv. 90 Commemorative Box

1

02/28/2023 7:00 AM UTC

All Characters

Merc Recovery Potion (Binding)

10

-

All Characters

Goddess Grace (Binding)

2

-

All Characters

AP 500 Capsule (Gift)

1

-

All Characters

TP 1000 Potion (Binding)

1

-

Charon

TP 1000 Potion (Binding)

1

-

Second Wind Lv. 90 Commemorative Box

All Characters

Thin Air Up Here Lv. 100 Commemorative Box

1

02/28/2023 7:00 AM UTC

All Characters

Merc Recovery Potion (Binding)

10

-

All Characters

Goddess Grace (Binding)

2

-

All Characters

AP 1000 Capsule (Gift)

1

-

All Characters

TP 1000 Potion (Binding)

1

-

All Characters

Ceara's Fatigue Potion (Binding)

5

-

Charon

Premium Armor Fusion Rune (Binding)

5

-

Thin Air Up Here Lv. 100 Commemorative Box

All Characters

Almost There Lv. 105 Commemorative Box

1

02/28/2023 7:00 AM UTC

All Characters

Merc Recovery Potion (Binding)

10

-

All Characters

Goddess Grace (Binding)

2

-

All Characters

AP 1000 Capsule (Gift)

1

-

All Characters

Damascus Steel (Lv. 105) (Binding)

20

-

All Characters

Seal of Bravery

45

-

All Characters

Divine Blessing Stone (Binding)

10

-

All Characters

Level Climbing Commemorative Outfit Set Destiny Box

1

-

Charon

AP 1000 Capsule (Gift)

1

-

Almost There Lv. 105 Commemorative Box

All Characters

Summit! Lv. 110 Commemorative Box

1

02/28/2023 7:00 AM UTC

All Characters

AP 2000 Capsule (Gift)

1

-

All Characters

Damascus Steel (Lv. 105) (Binding)

20

-

All Characters

Seal of Bravery

45

-

All Characters

+12 Milletian Equipment Box

1

02/28/2023 7:00 AM UTC

All Characters

New Era Materials Box

1

-

All Characters

Ceara's Fatigue Potion (Binding)

5

-

All Characters

Divine Blessing Stone (Binding)

10

-

Charon

TP 1000 Potion (Binding)

1

-

Summit! Lv. 110 Commemorative Box

All Characters

AP 3000 Capsule (Gift)

1

-

All Characters

Jardin Steel (Binding)

5

-

All Characters

New Era Materials Box

1

-

All Characters

TP 1000 Potion (Binding)

1

-

All Characters

Triumph Medal

40

-

All Characters

Mysterious Shard Grade 2

3

-

All Characters

Abyssal Shard Grade 2

3

-

Charon

Title: Midnight Witch

1

-
8) Content Guide
<Level Climbing Commemorative Outfit Destiny Box>
Event Rank: 1 point per Wardrobe part, Stats: ATT/M. ATT +20, DEF +20, Movement Speed (Town) +1%
| | |
| --- | --- |
| Item | Character Gender |
| Nobleman Set (Event) | Male Character |
| Wild Card Prince Set | Male Character |
| Demi-Demon Set (Event) | Male Character |
| Noblewoman Set (Event) | Female Character |
| Wild Card Princess Set | Female Character |
| Silver Checkered Set (Event) | Female Character |
<Laniakea Regular Equipment Box>
Open the box to obtain all of the following:
Item
+10 Grinding Deadly Laniakea Earrings
+10 Tutelary Courageous Laniakea Top
+10 Tutelary Deadly Laniakea Bottom
+10 Grinding Laniakea Gloves
+10 Tutelary Laniakea Boots
<Shiny Stania Regular Equipment Box>
Open the box to obtain all of the following:
Item
+10 Grinding Deadly Shiny Stania Hat
+10 Tutelary Courageous Shiny Stania Top
+10 Tutelary Deadly Shiny Stania Skirt
+10 Grinding Shiny Stania Gloves
+10 Tutelary Shiny Stania Boots
<New Era Materials Box>
Open the box to obtain all of the following:
| | |
| --- | --- |
| Item | Quantity |
| New Era Cloth | 20 |
| New Era Leather | 20 |
| New Era Ore | 20 |
| New Era Stone | 20 |
| New Era Orb | 20 |