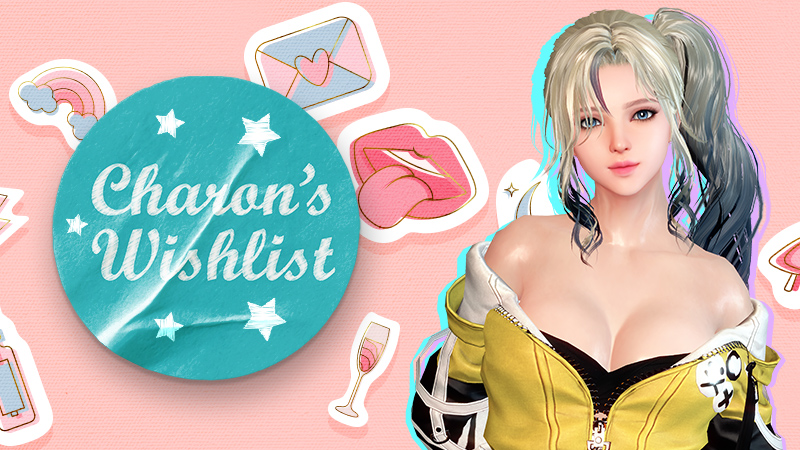 Event Period: 01/17 – 01/31
Event Details
Charon took a tour around the Wardrobe, and was pleasantly surprised!                                       
There were so many outfits to choose from, and she's currently tasked with the delightful problem of picking one.                     
If were Charon, which outfit would be your #1 pick from this list?
Help Charon be a fashion icon!                                                                   
Event Participation Method
Log in as Charon > Combine various outfits and hairstyles at the Wardrobe > Customize them > Upload 1 screenshot of your best combination to Discord.                                                             
Post the screenshot and the outfit's concept on the Discord channel to participate in the event.                                                                                     
Information Required to Participate in Event
Chosen Character Name / Server / Screenshot / Concept Description / Outfit Information (Head, Hands, Top, Bottom, Feet) + Equipped Hair + Inner Armor (Optional)
(Total # of entries is only counted once per account)
Event Reward
We will reveal coupon codes upon reaching the event goals
Screenshot Goal: 150

All players will be rewarded once the goal is achieved
Goal Screenshot Quantity: Once 150 screenshots are posted, the general reward will be sent out via the coupon.

Unlimited Outfitter Pass (7 Days) x1

Can be used once per account
Cannot use the Marketplace/Mailbox Trade/Account Mail/Guild Box/Shared Storage
Coupon expiration: 2/21 (Tue.) at 07:00 AM UTC
Reward expiration: 2/28 (Tue.) at 07:00 AM UTC
Additional Event Reward
TOP 5 prize winners will be selected individually from each server (NA / EU)   
The best outfit matching with Charon will be made as disclosed as a Charon's Best Dresser on our official home and SNS. 
[NOTE] 
Please take in mind that this event is not a survey for the outfit to be released. 
The coupon shall be distributed during the weekly maintenance after the event goal has reached.