Edited: EU server Hint Reveal date changed to 5/19 19:00 CEST.
---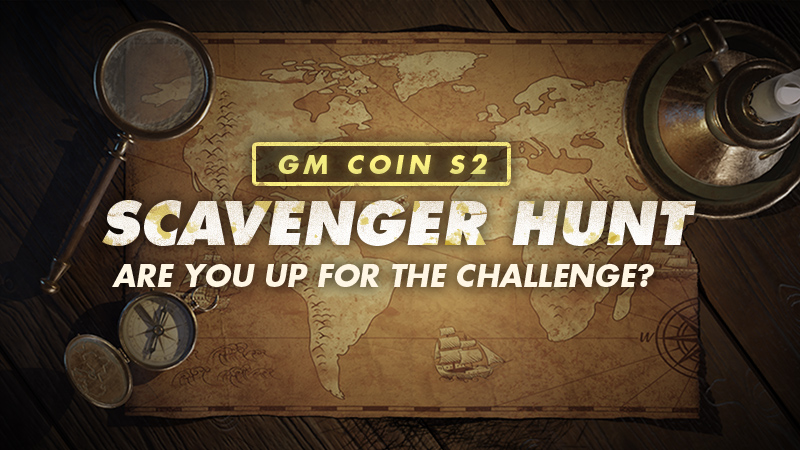 Event Period: 5/16 (Tuesday) after weekly maintenance - 6/20 (Tuesday) before weekly maintenance.
Gather around and play the Scavenger Hunt!
Acquire GM Coins by finding hidden items in Colhen, Rocheste, and Malina.
Who will find them the fastest? Who will be clever enough to figure out where to look?
[How to Participate]
Review the question's hint on 5/18 (Thur) in the Discord's #Community-News channel.
NA and EU servers will have different questions, and the notice will be posted at different times based on the server.

NA Server: 5/18 19:00 PDT, 5/18 22:00 EDT
EU Server:

5/18 19:00 CEST

5/19 19:00 CEST [edited]
Follow the hint to find the hidden item, then take a screenshot with your character and the item. (Both must be visible in the image!)

Upload the screenshot to #Scavenger-hunt.
[Required Info]
Character Name:

Server:

Answer Screenshot:
[Reward Information]
You must upload all correct answers to the given questions to be recognized as a participant in the event.

A common reward of 10 GM Coins will be awarded during maintenance on 6/20 (Tue) if the combined participations of NA and EU servers reach over 100.

The first 3 people (per server) to find all the correct answers to the questions, and post them quickly, will receive a special reward of 10 GM Coins during maintenance on 6/20 (Tue)!