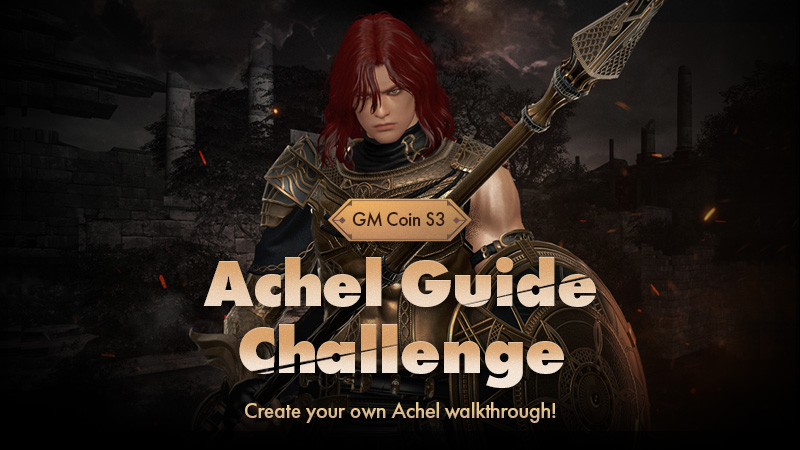 Event Period: 8/22/2023 (Tue) after maintenance - 9/19/2023 (Tue) before maintenance
A new character, Achel, has arrived in Vindictus!
Once you've mastered Achel, create the best strategy guide or walkthrough!
Share all your useful tips, skills, etc. with beginners.
The user who creates the guide that gets the most votes will receive a special reward!
How to Participate:
Play as Achel, the new character.
Create a beginner-friendly strategy guide for Achel.
Share your guide to the # Discord channel.
Feel free to add Achel gameplay photos or battle videos!
Reward Information
Basic Reward: if more than 50 guides are entered, all players will receive 10 GM coins. Each person can only participate once.
Special Reward NA/EU - 2 players each will receive 20 GM coins and have their guide posted on the homepage.

The basic reward will be distributed as a coupon during the 9/19/2023 (Tue) maintenance.
Information Needed to Participate:
Participating Character Name:
Server:
Guide Content + Screenshots/Videos: