bigheader
A new, nasty boss means one thing for certain: Its time for a new event to see if you have what it takes to not only defeat our most powerful new enemy, but to outright humiliate him! We also have an event commemmorating the launch of Season 3, and a bonus to give everyone an incentive to catch up to the new, epic tale...
Fancy Footwork Event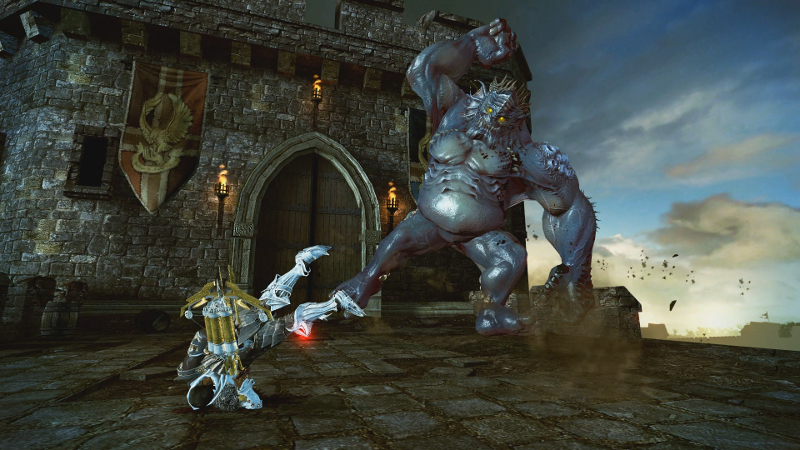 From now through July 15th, we're offering everyone a bonus if they can claim the "Fancy Footwork" title, but don't think it'll be easy this time. You'll need to defeat Muir, our newest and deadliest monster, without taking a single hit in an arena barely big enough to contain him in the first place! Do it, and not only will you earn the "Fancy Footwork" title, but we'll even throw in a 30 Day Quality +1 Coupon for anyone that manages it!
Event Name
Fancy Footwork Event
Event Start
Wednesday, June 17th, 2015
Event End
Thursday, July 16th, 2015 (6:00 AM PDT)
What
Defeat Muir on any difficulty without taking a hit
Rewards
Notes

"Fancy Footwork" title gives no stats
"Fancy Footwork" title will still be earnable after the end of the event.
Coupon will be rewarded during July 16th Maintenance
---
Enlistment Bonus Event
Just because Season 3 is starting doesn't mean that its not a great time to get a friend into  Vindictus, and we're holding an event exclusive to only our newest soldiers. All new accounts will have access to a special Attendance event, with 28 days of prizes, including a few exclusive items that  won't be available anywhere else. All you need to do to claim the prizes is to login to a character in Vindictus and the reward will automatically be delivered.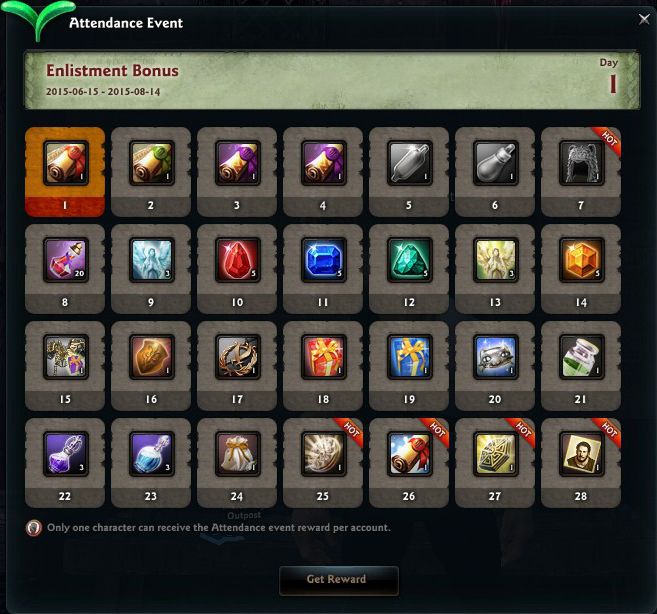 Each day you login, you'll receive a different reward, and each week of rewards will give you a different theme of item, from cosmetic options in week one, items that make battle quests easier to complete in week two, a wide array of powerful equipment in week three and some high end crafting and equipment modification items in week four. You won't need to login consecutive days to claim the rewards, in fact new players will have 60 days from their first login to claim all of the rewards.
Event Name
Enlistment Bonus Event
Event Start
Wednesday, June 17th, 2015
Event End
Tuesday, September 1st, 2015 (10:00 AM PDT)
What
Players with new accounts can login for a wide variety of rewards
Key Reward Days

Day 1: 15 Days Unlimited Inner Armor Pass
Day 7: Exclusive Burning Gnoll Helm (75 DEF, 2 Crit. Res.)
Day 9: 3x Goddess Grace
Day 15: 2 Day +5 Equipment Package
Day 16: 7 Day Novice Badge
Day 18: 1x Weapon Surprise Supplies (Revamped)
Day 20: Exclusive 30 Day Greater Mysterious Cat Statue (Recharges 250 SP when used in-battle)
Day 24: Exclusive 1x Average Enchant Scroll Box (Rewards  a random Enchant Scroll)
Day 28: Exclusive Equipment +8 Enhancement Exchange Coupon (Boosts a piece of equipment up to +8)

Notes

Players have 60 Days from their first login to claim their 28 login prizes. This time can extend past September 1st, simply must login for the first time at some point before September 1st.
Must have created first Vindictus character on the account after the beginning of the event.
Part Three Event
We're also going to give away a special title for anyone and everyone that joins us for the start of Season 3. Everyone that has a chat with the Strange Traveler from now through July 15th will receive the "Part Three" title, which will grant you +1 STR, INT, WIL and AGI. We're glad to see you join us and we hope you enjoy the journey as the secrets of Season 3 are unveiled...
Event Name
Part Three Event
Event Start
Wednesday, June 17th, 2015
Event End
Thursday, July 16th, 2015 (6:00 AM PDT)
What
Speak to the Strange Traveler.
Rewards

"Part Three" title
Title grats +1 AGI, +1 INT, +1 STR, +1 WIL
---
Up to Date Event
...but before you can start on Season 3, you should finish up Season 1 and 2 of course! To help motivate you to that end, we're giving everyone that completes Season 1 and 2 before July 16th a free item, 7 Days of VIP status for Season 1, and a free Enhancement Rune for Season 2.
Event Name
Up to Date Event
Event Start
Wednesday, June 17th, 2015
Event End
Thursday, July 16th, 2015 (6:00 AM PDT)
What
Have completed Season 1 and Season 2
Rewards

Season 1 Completion: 7 Day VIP License
Season 2 Completion: 1x Enhancement Rune
We hope you enjoy the epic tale that's led up to this new, horrific season, and look forward to guiding you through everything to come.
---
Continuing Event: Treasure Chest Event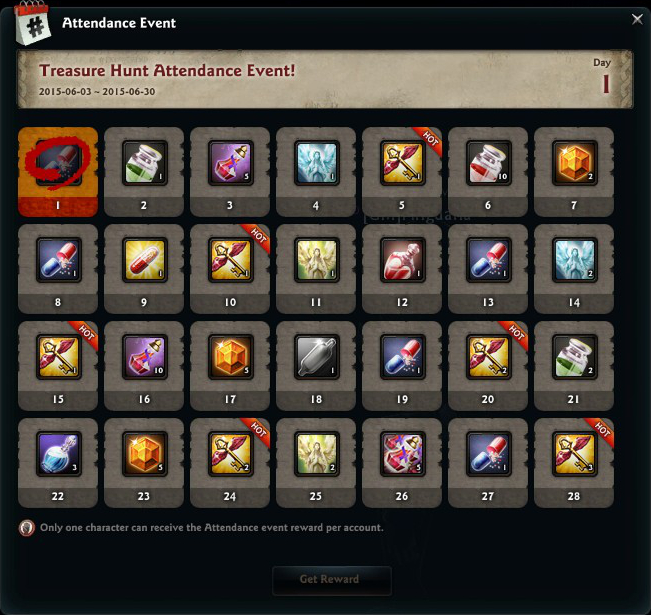 Don't forget, the Treasure Chest Event is still going on through the end of June! Whether you just want the free items from the Treasure Hunt Attendance Events, or your going for the elegant Devil Wings, there's plenty of rewards for everyone!
Check out the Treasure Chest Event post for the full details.
-- The Vindictus Team --