bigheader
Trained by the finest in the world. Enchanted by the chaos of the battlefield. Captivated by the deaths of her foes. When the stars align on Thursday, July 14th, nobility's finest daughter will finally arrive to the world of Vindictus. Get a sneak preview of her abilities below and claim your Delia Coronation Pack today!
Meet Delia, Nobility's Finest
Delia wields a two-handed Bastard Sword, a heavy blade whose size is only exceeded by Hurk's massive Greatswords. The young princess has been trained to use the full length of the blade with each swing, using her momentum to plow through her foes.
Vindictus' classic Combo style forms the backbone to Delia's offense. She uses Normal attacks to disrupt her foes, using the long blade to cleave through the enemy horde, and then transitions into a Smash attack to send them flying with a massive blow. Her Rising and Falling Comet Smashes form the pinnacle of her style. After three Normal attacks and a Smash, Delia can either immediately carve an arc before her with the Rising Comet Smash, or wait for a moment, get in position and bring her massive sword down with the powerful Falling Comet.
Delia is not without some special attacks, however. After building up SP by bisecting a few Fomors, Delia can unleash powerful attacks, including Ion Thrust's quick thrust forward, rushing forward and driving her sword through the fools before her, or Full Moon, where Delia dances through her foes, the Bastard Sword carving open her path before finishing with one massive swing.
Delia's most unique ability is Zenith. Summoning the vast power granted to her, she can explode with power to boost her strength to its limit. As Delia becomes a true juggernaut of power, each swing will hit harder, her skin will become as hard as diamond and her sword will move faster than ever before! The only downside is that the spell has a habit of sundering her own armor, leaving her weakened once the spell fades.
New Outfits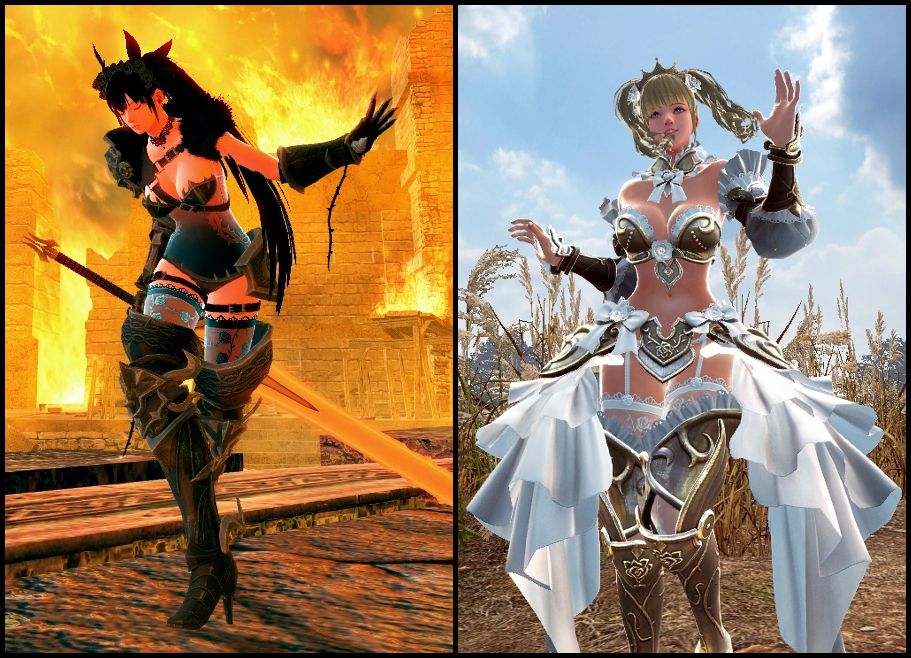 Delia brings new outfits to Vindictus as well, with two gorgeous ensembles linked to the stars themselves. Karok's even gotten into the act with his own unique addition to the shop. With new packages, new hairstyles and inner armors and a special leveling package for nobility's finest daughter herself, there's going to be something for everyone!
Delia Attendance Event
When Delia arrives, we'll be launching a new Attendance Event, challenging you to log in as many days as possible to get the best rewards possible, including Lubber's Sketchy Enhancement Coupons, Permanent Storage Chest Expansions, 2000 AP Capsules, Exquisite Enchant Runes and more!
Delia Registration Event
Remember to sign up for your Coronation Pack with the Delia Registration Event! This free package contains everything you need to get Delia on her feet as fast as possible, including four pieces of jewelry granting a total of +700 ATT, +800 DEF, +3 Balance and +10 Luck, as well as a free Storage Chest Expansion Ticket and a special Tiara to let Delia start her campaign in style.
Sign up for your very own and come back on July 14th to claim it and see the star-crossed Princess for yourself!