Greetings Mercenaries,
We'll be streaming live on our Twitch.tv channel on Monday, August 15th at 5:30 PM Pacific (8:30 PM Eastern).
Join GM Saygo from the Vindictus team as he takes the Ein Lacher Challenge! This week's stream will be all about the numerous changes coming with Wednesday's massive update, including a sneak peak at the New Lakoria, previewing new outfitters, and more! Stop in, hang out, ask some questions, win some prizes!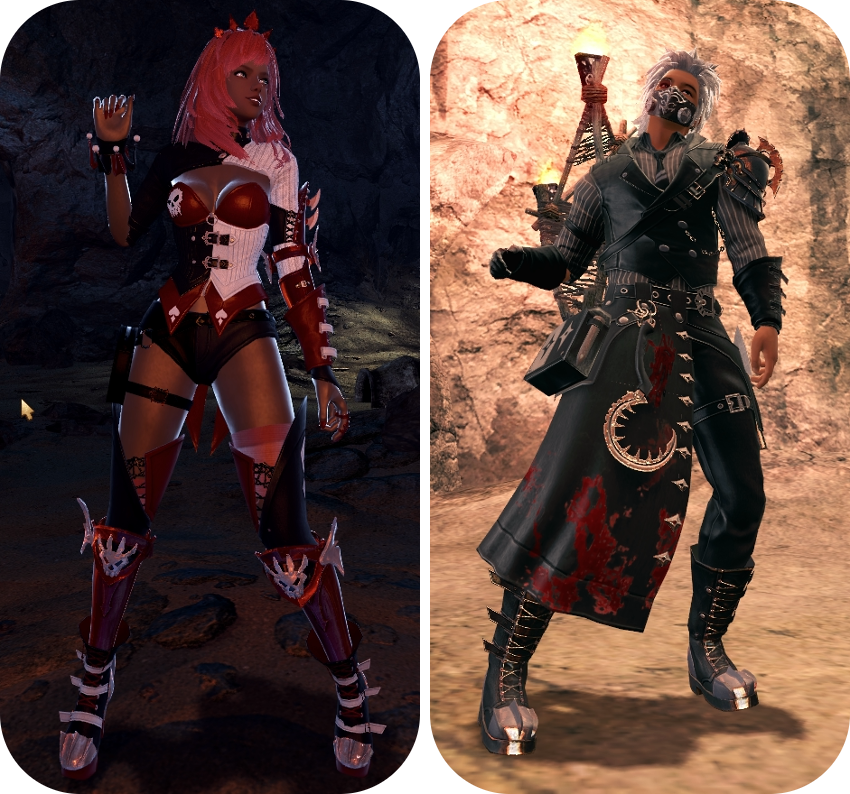 Check out some of the items we'll be raffling off:
A [Limited] Mad Psycho or Manic Jester Outfit (winner's choice), brand-new with the Ein Lacher update!
A [Limited] Special Law Officer Set or Special Peace Officer Set (winner's choice)
20 Gilded Exquisite Chest Keys, for a new event coming with the Ein Lacher update!
See you Monday!