Our final update for 2016 is here! The dark forces arrayed against you have grown more powerful, more deadly and somehow even more bizarre. Step forth into Berbhe, earn EXP, AP and more from new Character Growth Goals and take on one of the most monstrous foes to ever appear in Vindictus!
---
New Episode: Blight of the Unseen
In Blight of the Unseen, uncover Berbhe, a small town hidden deep beneath the battlefields of Lochlann. The inhabitants seem friendly enough, but to have survived for so long in the middle of Fomor territory, there's no telling what secrets they might have...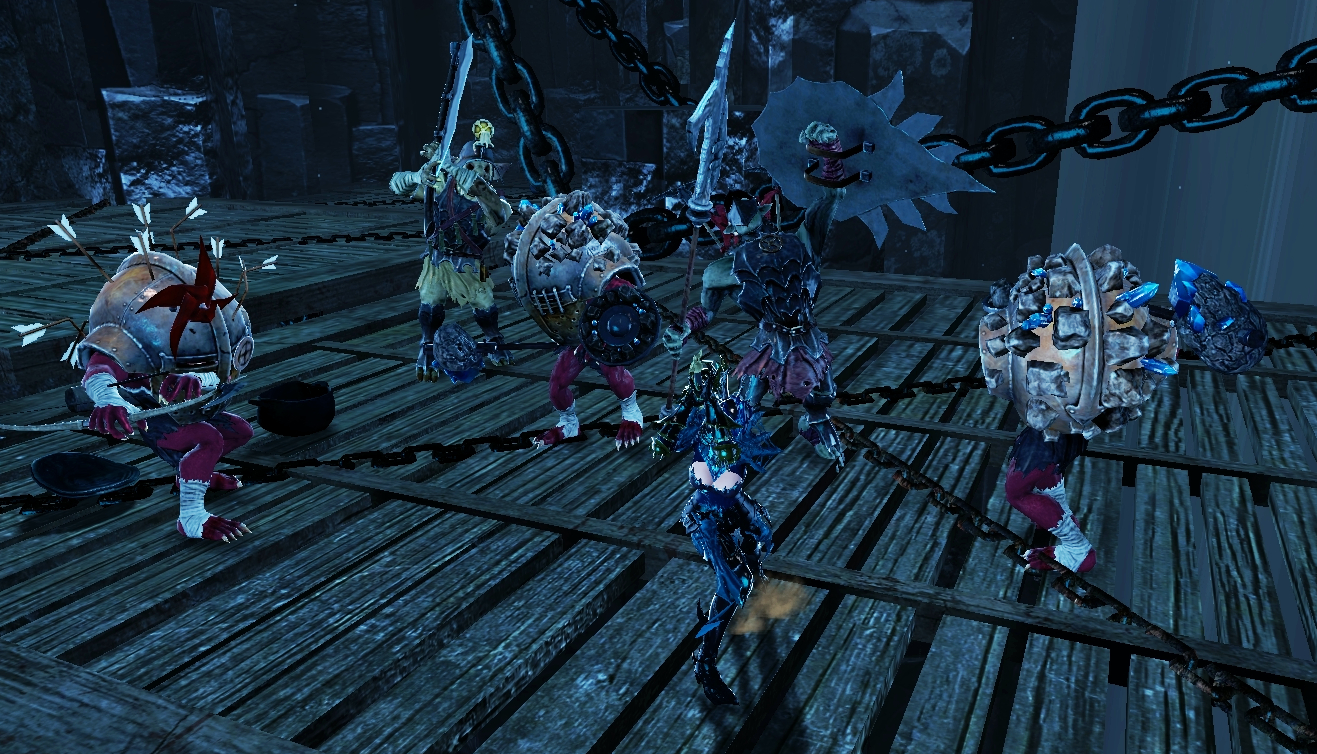 Berbhe serves as the newest town in Vindictus, featuring new characters, new stories to learn and hosting a battle board with access to the Season 3 battle quests. This new episode's story revolves around the inhabitants of Berbhe as you defend them from the threats underground across 8 new battle quests, each featuring a new boss to crush.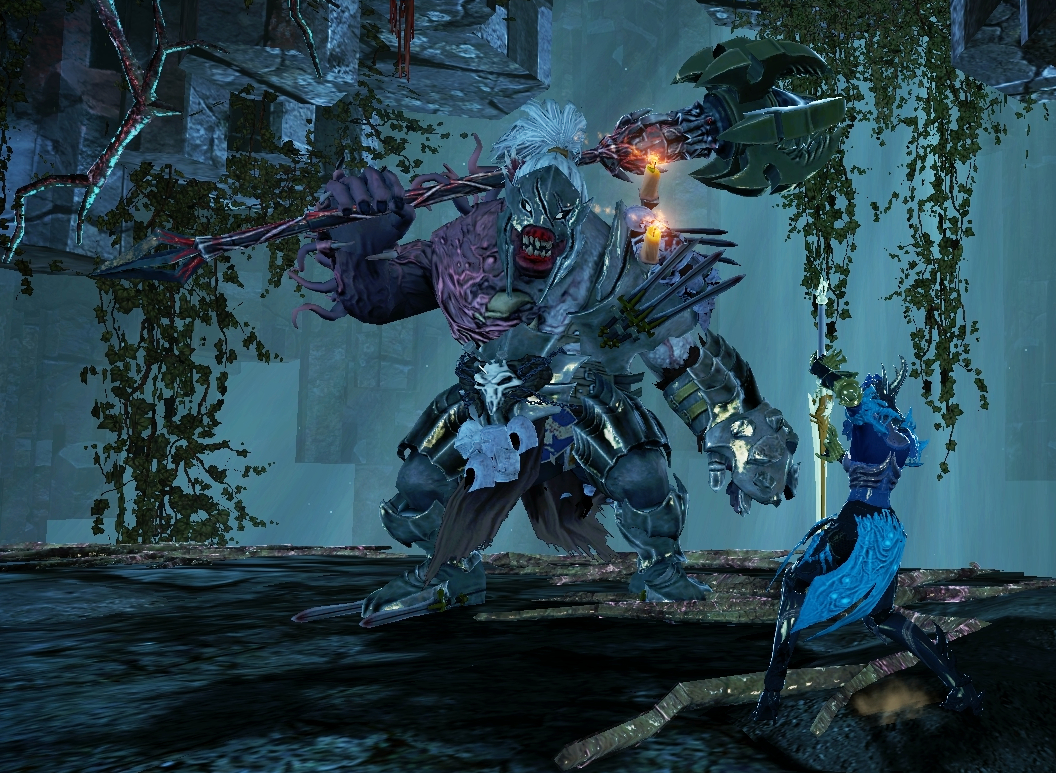 But not everything is so easy, for behind the dark forces and powerful creatures that seek Berbhe's destruction, a far more monstrous foe lies in wait...
---
New Raid Boss: The Abomination
The Abomination of Berbhe is like nothing you've fought before. A grotesque, towering horror, resembling a cross between human and insect scaled up a hundredfold, it has no grand plan, no sinister machinations, no mighty goals to aspire to. It exists for one reason alone: To destroy and consume.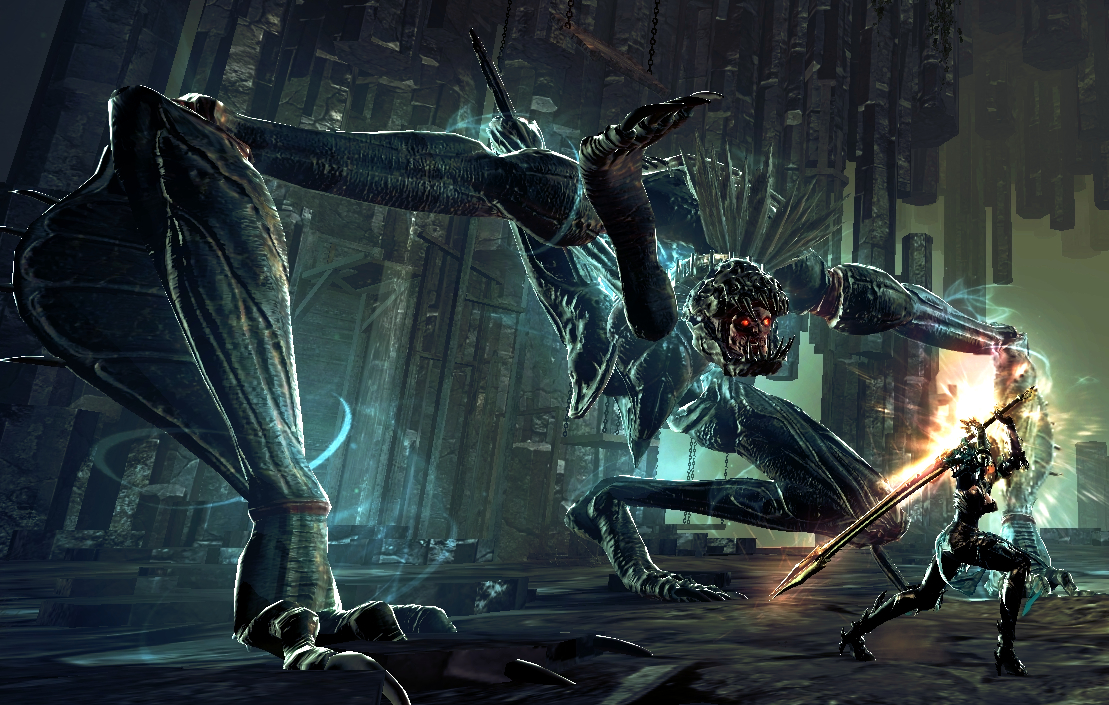 The Abomination's massive size and nigh-impenetrable skin make it a force to be reckoned with. While its attacks are clumsy at best, facing a foe with a fifty meter wingspan leaves few safe places... and speaking of wingspan, the Abomination can fly in short bursts, allowing it to reach the high ground and bombard his foes with particularly vile toxins.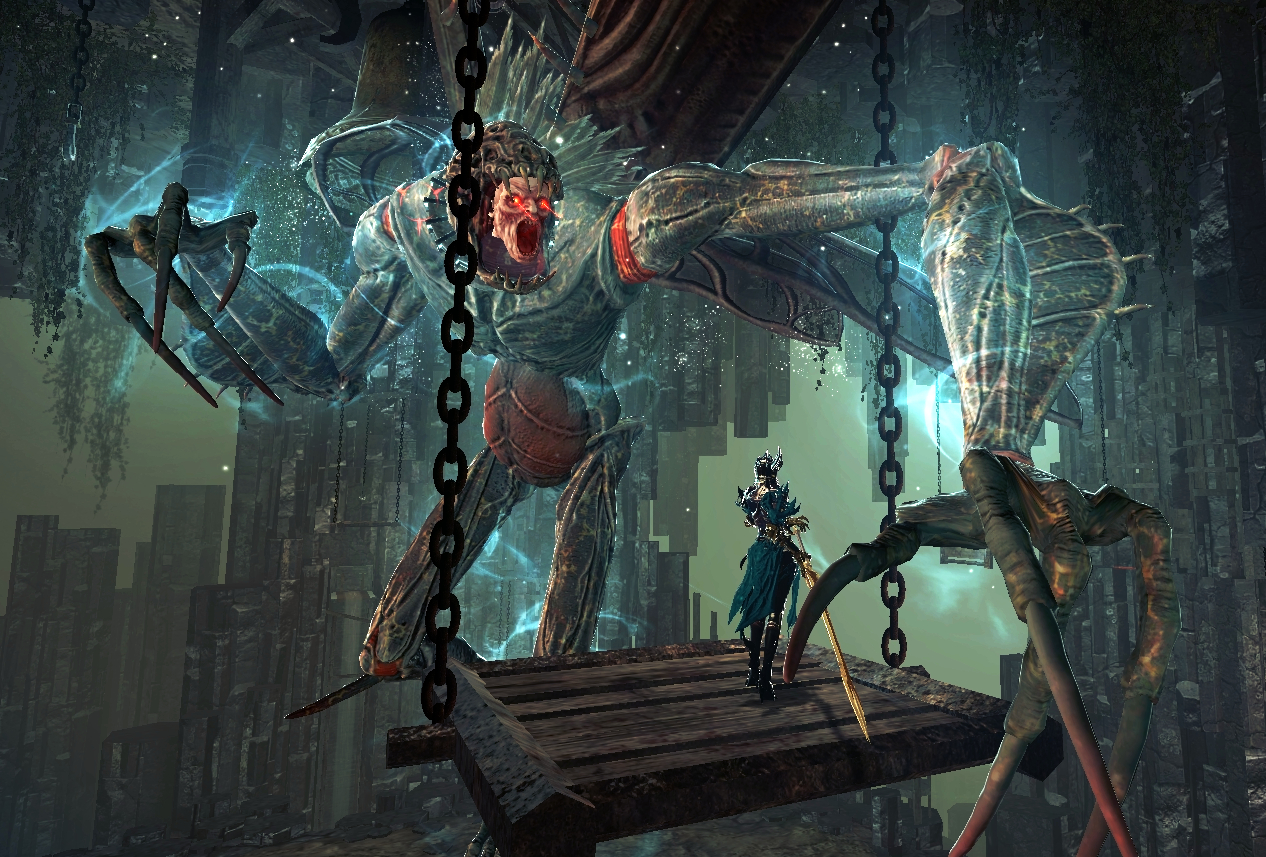 Your greatest challenge with the Abomination, however, might be simple attrition. It possesses a powerful shield that nearly negates any blows landed upon it. It is a shield that can only be dispelled by the cacophony of the mighty bell hanging above the arena. Brave the moving and trapped platforms and ascend high with Chain Hooks in order to ring the bell and bring down its shield, or to strike at the beast should it seek refuge there.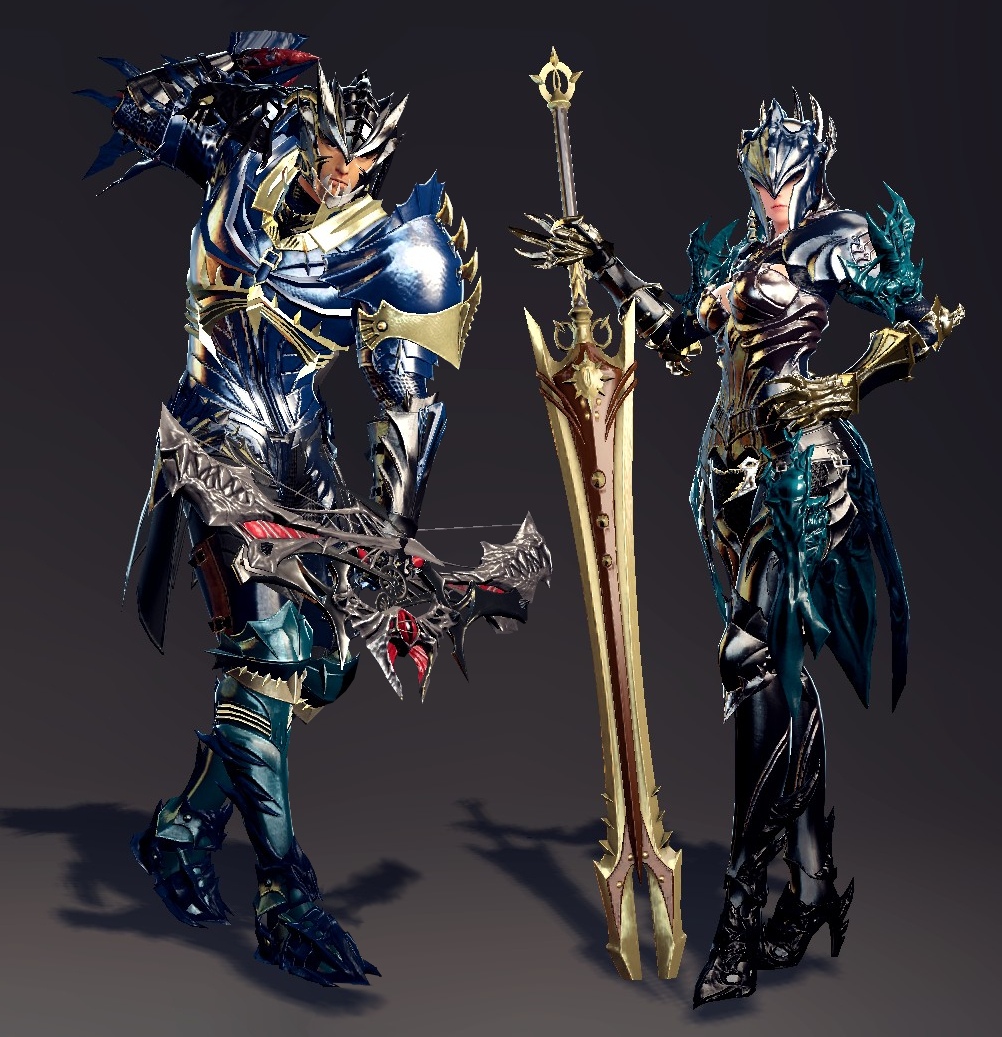 Defeating the Abomination will grant you access to a new set of Plate Armor and powerful new weapons, craftable through Dianann's Composite system with the Abomination's Essence that can be obtained by defeating it, or through the Vindicator's Box.
---
Character Growth Goals
After the Road to 85 event and concluding Level Up Boost event, we've seen how important it is to give new characters boosts they can earn as they progress throughout Vindictus. As a result, we've added a new feature, Character Growth Goals, which will provide you with small challenges to naturally complete as you progress through the game.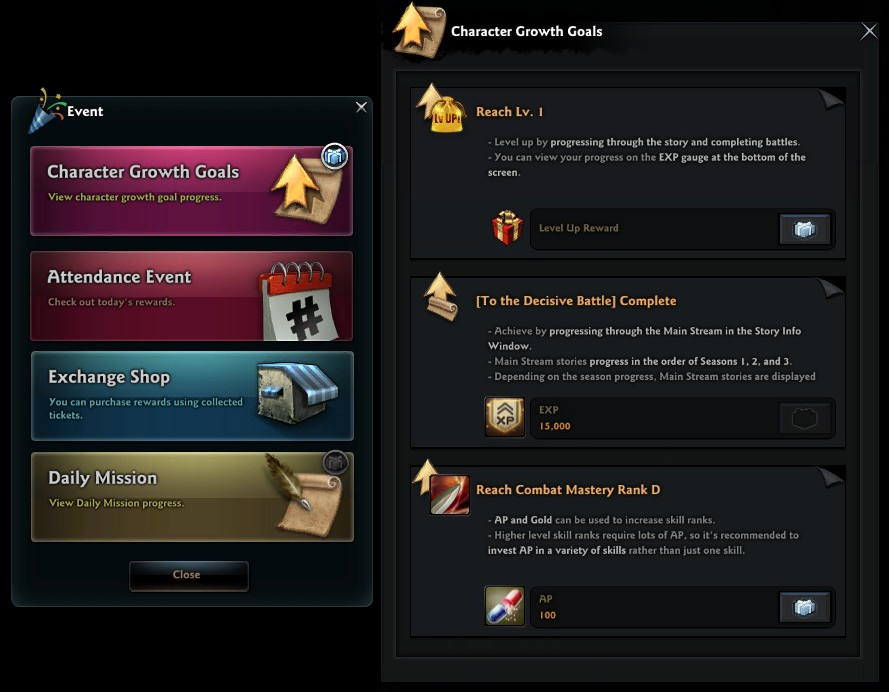 There are three types of goals: Level, Story and Skill:
Level Goals complete when you reach landmark levels throughout Vindictus, up to Level 90. These goals reward you with pieces of Hero Belts, Healing Potions, VIP time and more, including a free Permanent Storage Chest Expansion Ticket just for reaching Level 10 and a free High-Capacity Skill Reset Capsule upon hitting Level 90!
Story Goals complete as you work your way through Vindictus' epic story. Complete them and gain a cache of EXP each time, a grand total of 11,845,000 bonus EXP granted over the course of the entire story!
Skill Goals are likewise simple: Increase the noted skill to the specified Rank and earn an AP capsule each time. There's 3,900 AP to earn here, so don't let your skills languish behind!
You can access the Character Growth Goals through the Events menu. Oh, and don't forget to check them out on your long-running characters: Character Growth Goals apply fully retroactively! Hop on your favorite Mercenaries and pull in that huge set of rewards!
---
Tis the Season in Vindictus
Colhen, Rocheste and Malina have all received a special treatment for the season. Snow is now falling in all three towns, with only the underground Berbhe safe from the cheerful onslaught. Some of your favorite characters have also chosen to dress for the occasion as well, happy to enjoy this festive time of year!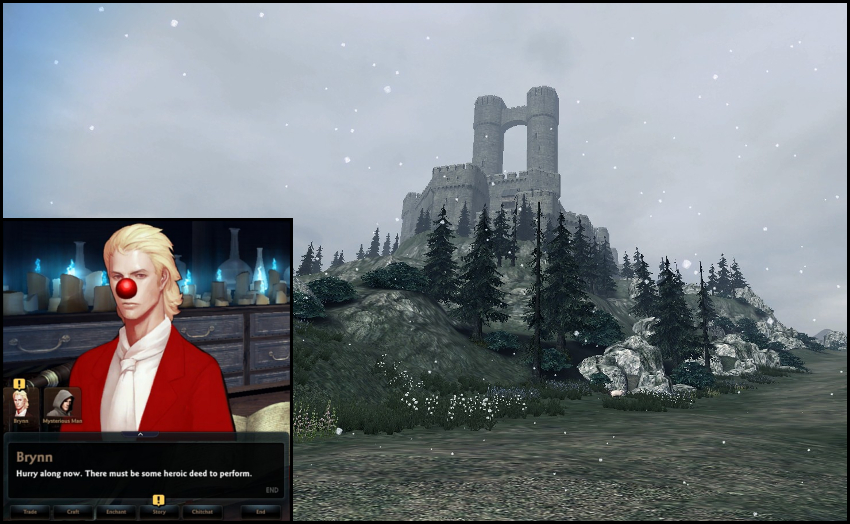 ---
Elite Lucky Box and More
We're launching a brand new lucky box filled with plenty of new attractions, featuring a proud general's regalia, four varieties of Seafarer Outfits for our female Mercenaries, two player-designed outfits from the 2016 Chinese Costume Contest and two adorable pets with sailor suits of their own. There's also the returning Frost Royalty outfits, new hairstyles and a few more sales befitting the season!
Check it all out at the Vind-X-Mas Sales post!
---
Christmas Defender Events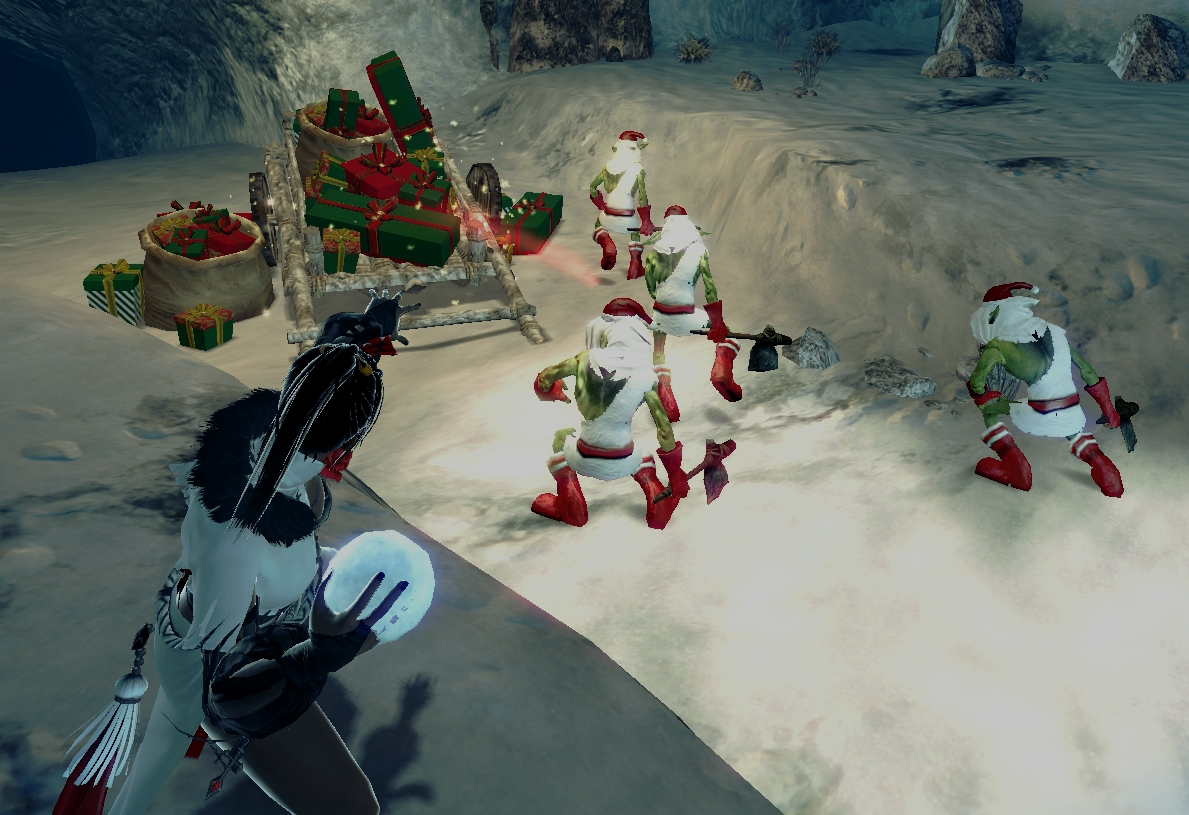 The Blight of the Unseen Update also brings a set of new events for the end of the year. Take advantage of week long buffs, a new Attendance event full of valuable prizes and a unique prize, and battle against the Fomors with the return of the Christmas Defender Event!
Check it all out at the Christmas Defender Events post!
---
Other Changes
Equipping the Bloody Night Outfit set no longer forces the character to display the Bloody Night Inner
The purchase limit for Server Megaphone (Gift), Goddess Grace (Party, Gift), and 20 Brynn Elixir in the Golden Winter Coupon Exchange Shop now resets daily. The Golden Winter Coupon Exchange Shop will remain available until the maintenance on Wednesday, January 18th, to allow you to purchase those items as intended.
Equipment from The Traveler's Test Event now have their set bonuses restored
Fiona's Skill: Focal Point now correctly references Shield Dash instead of Shield Charge for the combo attack
Bold Legendary Shard Box has been correctly relabeled to Solid Legendary Shard Box