Gallagher's Dice Game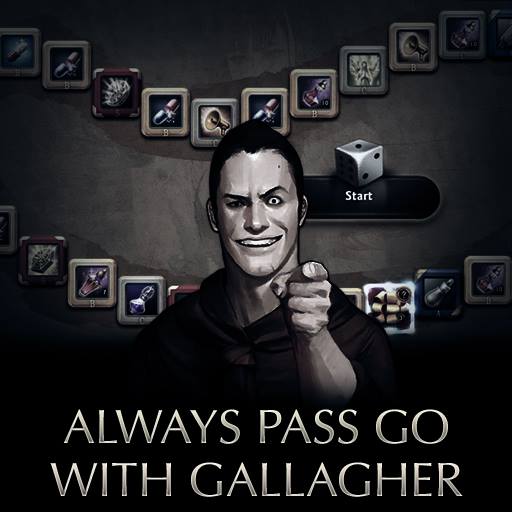 | | |
| --- | --- |
| Start Date | End Date |
| August 14th (After Maintenance) | September 4th (Before Maintenance) |
Are you ready to ROLL?!
Complete all the Today's Missions and receive 5 die for the Gallagher's Dice Game.
The die gained from this event is used for playing Gallagher's Dice Game. Press the [Random Box] button at the bottom of your screen to get started. This will not be usable after the Gallagher's Dice Game ends, so make sure to take it back to Gallagher before the event is over
Receive surprise gifts with the Gallagher's Dice Game AND additional Quality Booster Coupon Fragment for completing a lap around the entire board. And for every 5 Quality Booster Coupon Fragments, you can use Quick Crafting to get a Quality Booster Coupon!
Season 3 Raid Event
| | |
| --- | --- |
| Start Date | End Date |
| August 14th (After Maintenance) | September 4th (Before Maintenance) |
Complete all the Season 3 Raids: 'Regina, Braha, Lord Glas Ghaibhleann, Lough, Eochaid, Abomination, Dullahan, Arcana, Aes Sidhe, Rupacitus. And receive reward Coupons that you can exchange at the Exchange Shop. There is a maximum of 10 Coupons that you can receive per day.
Available at the Exchange Shop (8/14 - 9/11):
Items
# of Coupons Needed
Exchange Limit
Glowy Hoop Earrings
5
X
Glowy Bangles
5
X
Glowy Sport Sneakers
20
X
Rare Legendary Chunk Selection Box (Choice of 1 Chunk from below):
Keen Legendary Chunk
Stable Legendary Chunk
Lightweight Legendary Chunk
Perfect Legendary Chunk
Solid Legendary Chunk
Smooth Legendary Chunk 
* Please note that the stats of the Chunks will be random.
50
1
Mysterious/Abyssal Shard Selection Package
80
1
Please note that all items in the exchange shop are untradeable, and from both guild and shared storage. However, all three Glowy items are not restricted from account mailbox and shared storage.