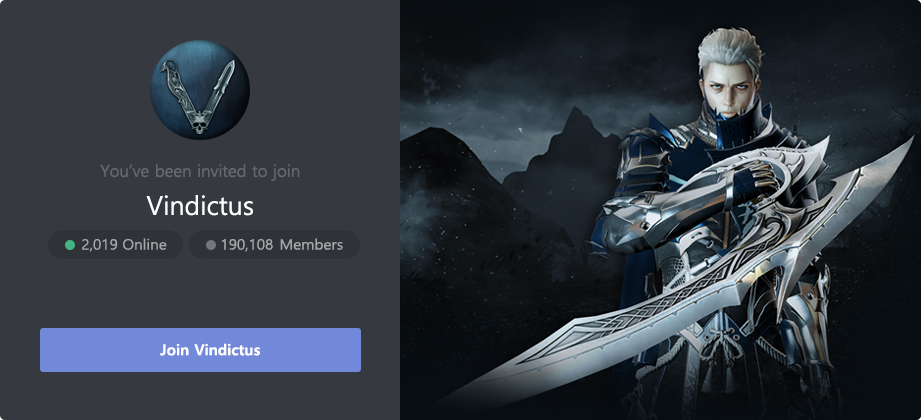 Greetings Mercenaries,
We have exciting news for you all! We have just launched the official Vindictus Discord server!
This will be a place for all you mercenaries to enjoy to the fullest! So jump right in by clicking on the following link (https://discord.gg/ggYu6yA) and stay connected with us!
Please note to make sure that all communications on this server to remain cordial (Please go over the 'Rules and Regulations once you join in on the server). 
And our lovely Admins and our talented veteran Moderators will support all of us in doing so!
See you on the server Mercenary!
- The Vindictus Team