Are you tired of rummaging through your storage chest slots for the outfit that you're in the mood for? Say no more, Dressing Room Update is here for your convenience! Now, you can customize and pre-select up to 24 outfits in your wardrobe!
First, access the Avatar menu to get started: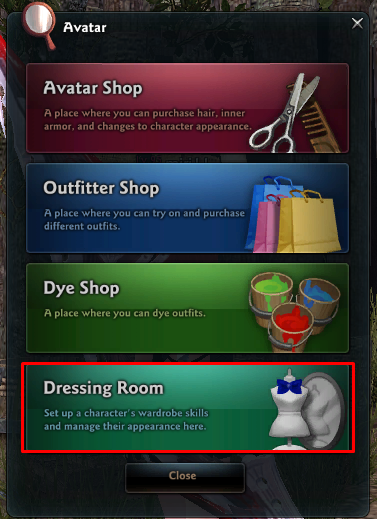 Here you can press the Dressing Room button to jump right into YOUR VERY OWN Dressing Room!
Collect Outfit Points to unlock Wardrobe Slots and achieve the highest ranking for the Best Dressed Ranking!
Wardrobe Points
Total wardrobe points include the wardrobe points of all characters on an account. Various wardrobe skills become available as your total wardrobe points increase.

[Wardrobe Points Calculation]
Outfit Points

Regular Outfit Items: 1 Point
Beginner Outfit Items: 2 Points
Fine Outfit Items: 3 Points
Superior Outfit Items: 7 Points
Rare Outfit Items: 9 Points
Legendary Outfit Items: 12 Points
* Points are calculated for each part of the outfit.


Back/Tail/Object Points

Regular Back/Tail/Object Items: 3 Points
Beginner Back/Tail/Object Items: 6 Points
Fine Back/Tail/Object Items: 9 Points
Superior Back/Tail/Object Items: 21 Points
Rare Back/Tail/Object Items: 27 Points
Legendary Back/Tail/Object Items: 36 Points
Best Dressed Ranking
The best dressed rankings are calculated per character. Raise a character's rank by acquiring wardrobe points. The Hall of Honor is calculated once a day at 9 AM, and the rankings are refreshed in real time.
Battle Appearance Settings
For your convenience, you can now customize different outfits to wear at different times with the Battle Appearance Settings Menu! Customize what to wear upon login, at battle end, in town, and in Guild House!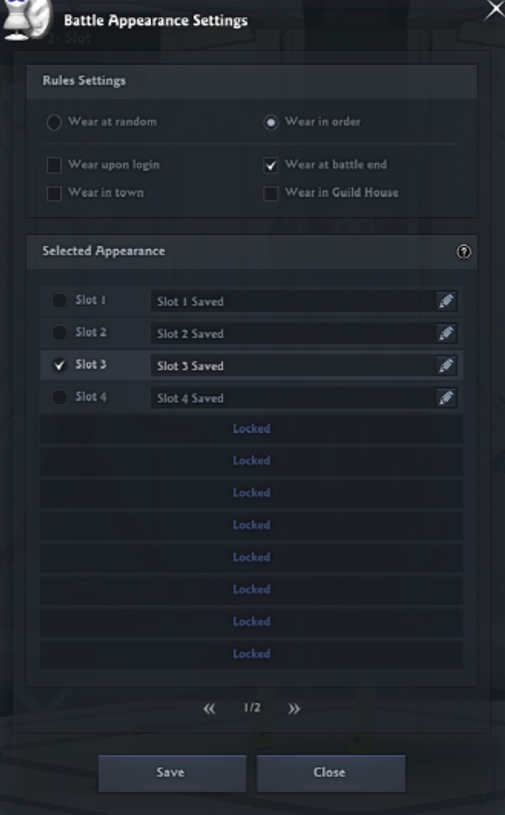 Sounds nifty right? Jump right into the World of Vindictus to create YOUR VERY OWN Dream Wardrobe today!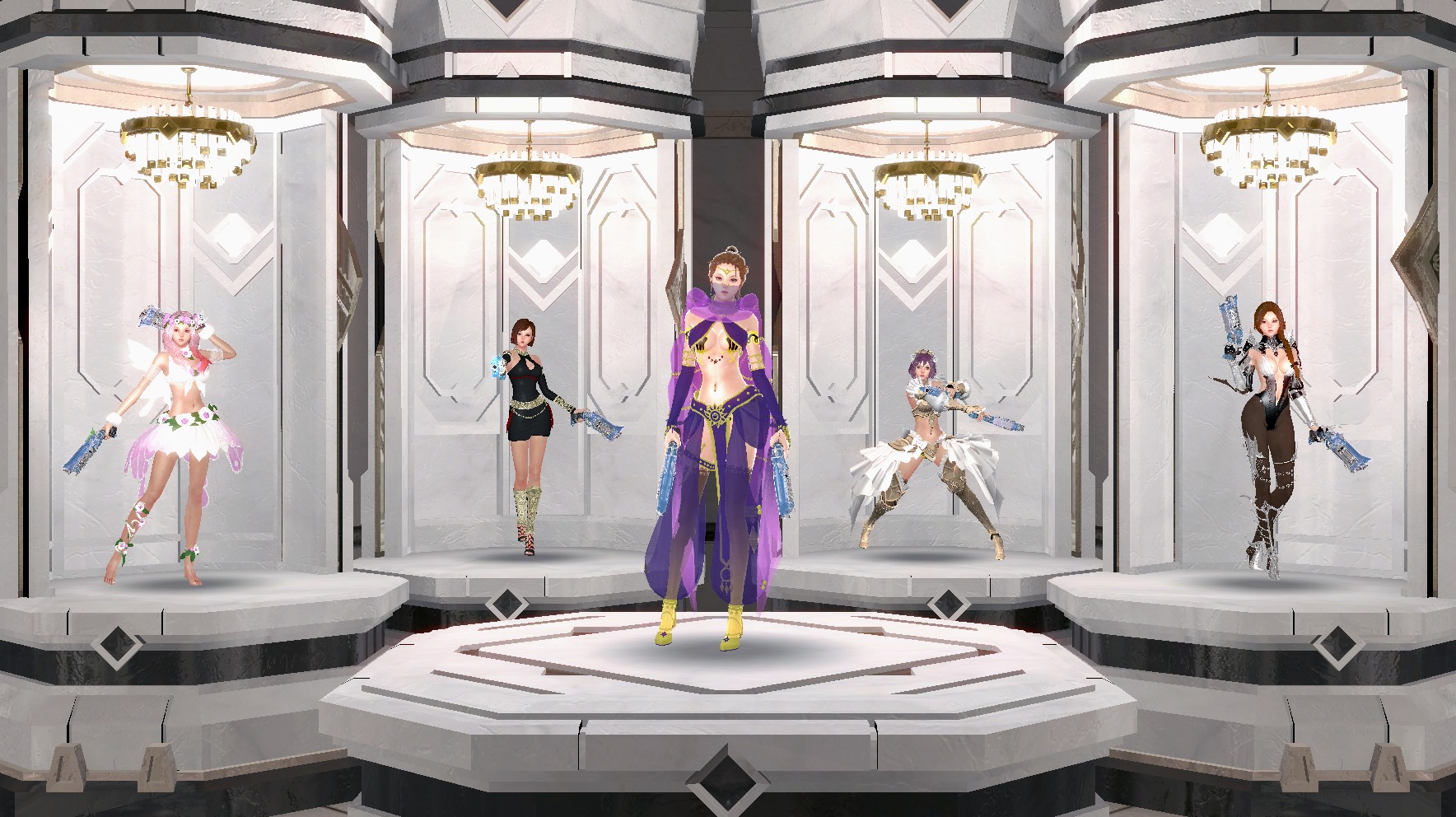 And show off all your fantabulous outfits with just a click!