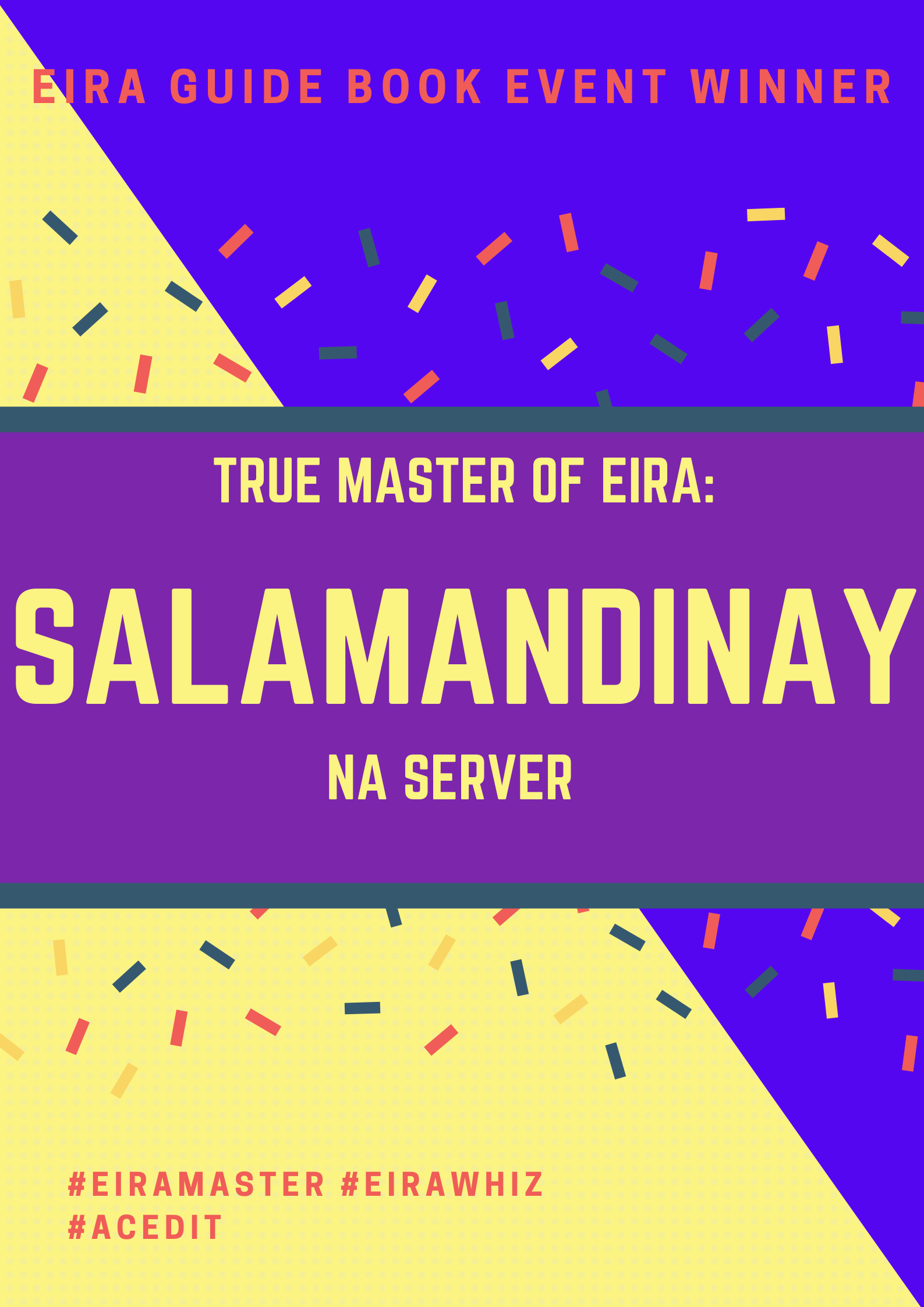 The Vindictus Team would like to proudly announce the true Eira Master,
SALAMANDINAY of NA server!
SALAMANDINAY not only has captured all the essential tips and tricks to master the character, Eira, but also has provided us with a thorough analysis of various elements involving the gameplay experience with Eira.
Thank you for your effort and participation in the Eira Guidebook Contest.
You are the true Eira Whiz SALAMANDINAY!
Check out SALAMANDINAY's brilliant Eira Guidebook by clicking on the book above!