Sale Period: July 2nd - July 30th
Exchange Shop Period: July 2nd - August 6th

The Knight Crystal is finally here Mercenaries that contains new outfit sets and the three new Lugh Triplets! Add these adorable lot to your pet collections today!
Item Name
Contents
Price
Knight Crystal
Airtight Special Black Spinel Set
Airtight Special Inquisitor Knight Set
Airtight Special Inquisitor Claire Set
Airtight Special Lotus Set
Airtight Radiant Lugh Lamhfada
Airtight Elven Lugh Lamhfada
Airtight Prince Lugh Lamhfada
And Other Items...
1,900 NX (1)



20,900 NX (11)


19,000 NX (11)



62,700 NX (33)


57,000 NX (33)



104,500 NX (55)


95,000 NX (55)
Click to check the Probability Rates!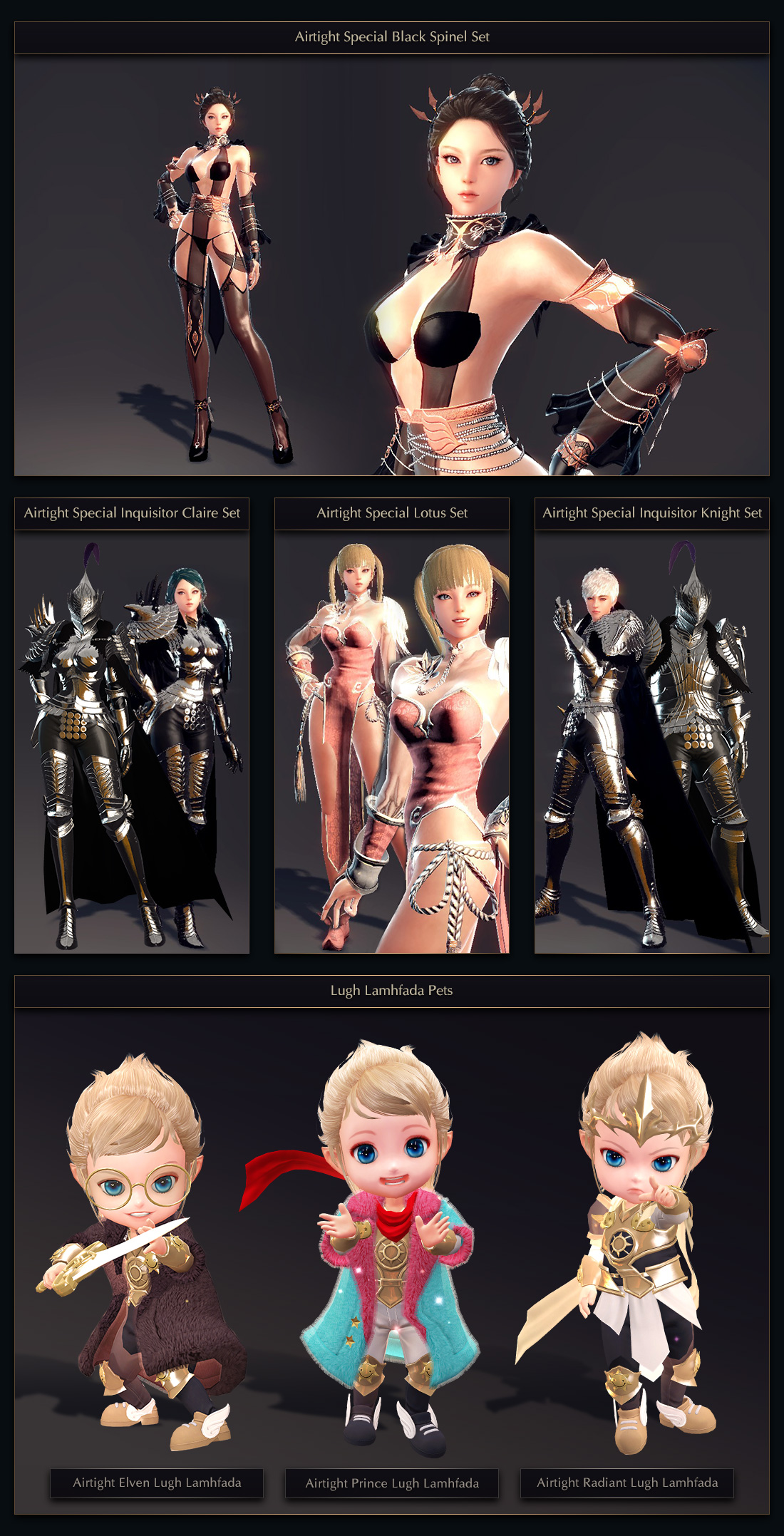 Exchange Shop
Item Name
Quantity
Required Coupons
Trade Spec
Airtight Special Black Spinel Set
1
450
1t
Airtight Special Inquisitor Knight Set
Airtight Special Inquisitor Claire Set
Airtight Special Lotus Set
Airtight Radiant Lugh Lamhfada
400
Airtight Elven Lugh Lamhfada
Airtight Prince Lugh Lamhfada
VVIP Service Package (30 Days, Gift)
100
Bind
Premium Enhancement Rune (Gift)
80
Enhancement Rune (Gift)
30
Divine Blessing Stone
30
10
Max Durability Increase Potion (Gift)
4
2
Goddess Grace
5
Merc Recovery Potions (Gift)
20