Event Period: July 2nd - July 16th
Exchange Shop Period: July 2nd - July 23rd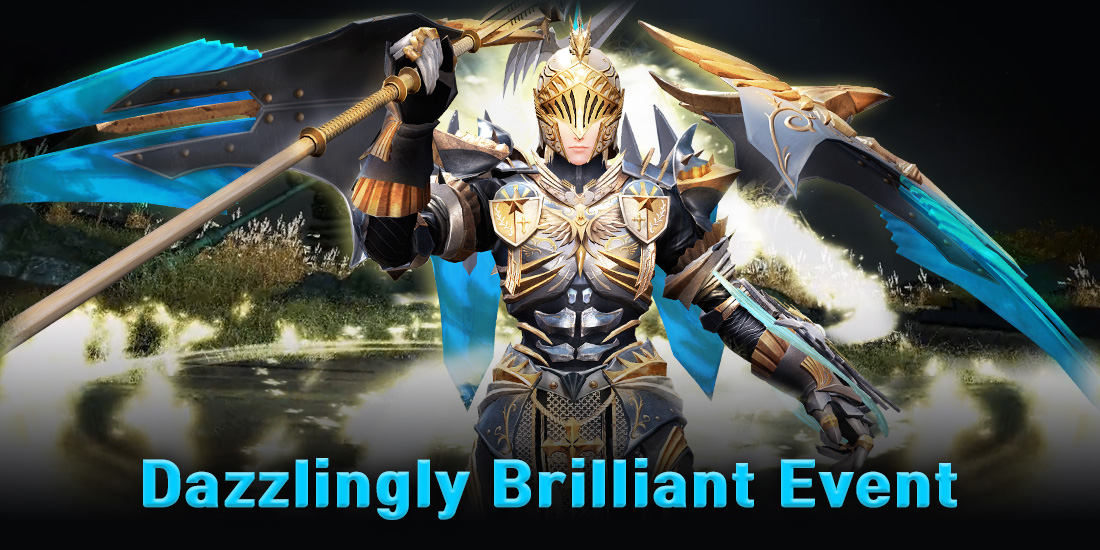 Welcome to the "Dazzlingly Brilliant Event," where you get rewarded for taking down the Brilliant Lugh! If you dare take on the challenge against the Brilliant Lugh in his raid, and clear it, you'll receive 1 Brilliant Shard! (You can obtain up to 10 of these per week per character!) If you take this to the Exchange Shop, you can trade yourself a "dazzling" but also "brilliant" reward from the list below! Only who are "dazzling" and "brilliant" are worthy of the title the following event gives.

Exchange Shop
Items
Quantity
Brilliant Shard Amount
Purchase Restriction
Title: Dazzling
1
6
1x per Character Acc.
Title: Brilliant
Damascus Steel (Binding)
2
3x per Character Acc.
Seal of Bravery
2
1
6x per Character Acc.
Max Durability Increase Potion (Binding)
1
2
Unlimited
Divine Blessing Stone (Binding)
1
Goddess Grace (Party, Binding)
2
Goddess Grace (Binding)
1
Merc Recovery Potion (Binding)
3
Note: Coupon limit and reward exchange limit are counted per character. All rewards, including their contents, are bound to the character.