Ticket Drop Period: July 16th – July 30th
Exchange Shop Period: July 16th – August 6th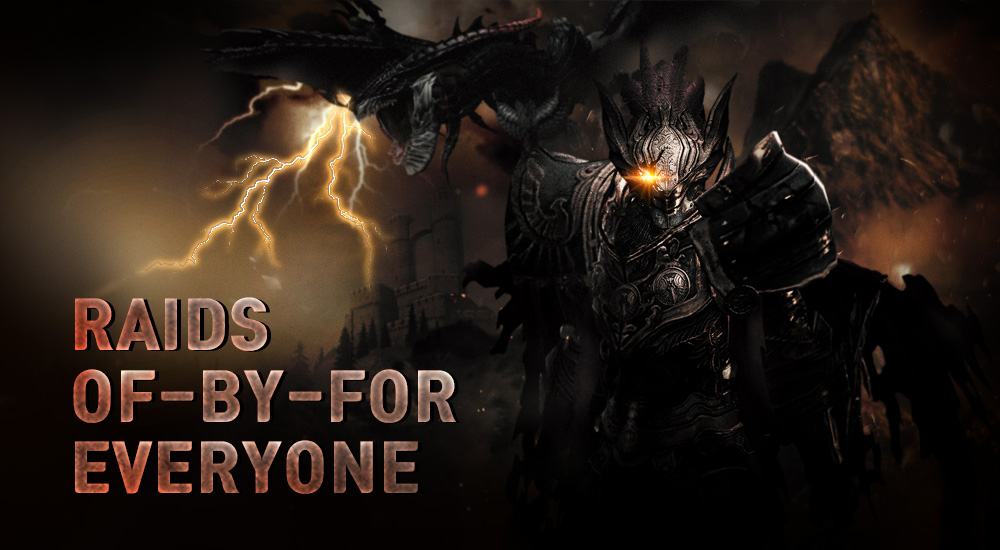 Calling all Mercenaries! Raids are now of Everyone! by Everyone! and for Everyone! For just two weeks, we are calling on all Mercenaries of Vindictus to take advantage of the raids as much as you can! Upon completing a Season 3 story-related raid battle as listed below, you'll be given a reward ticket to the Exchange Shop for rewards! Remember, tickets will not drop in Royal Army, Ein Lacher, and Redeemer Battles so be sure to raid on the battles listed below and collect an 'Everyone's Ticket' for a reward of your choice at the Exchange Shop! Take advantage of this event!
Battle Name
Garden of Tears
Island Ruins
Temple of the Fallen Moon
Radiance
Agony and Despair
Denizen of the Deep
The Missing Soul
The Price of Failure
Iron Fist
Distorted Truth
Surprise Attack
Devil's Tower
Red Stigma
Grave of Madness
Brilliant Lugh
-

Exchange Shop
Items
Contents
Exchange
Limits
Quantity
Required
Tickets
Rare Legendary Ore Destiny Box
Choose 1 from Keen, Lightweight, Stable, & Perfect
2 Times per Character
1
15
Damascus Steel (Binding)
- 
3 Times per Character
10
AP 500 Capsule (Gift)
- 
8
Raid Blessing Box
x2 of 1 Random Type Among Divine, AP, Luck, or EXP Blessing Stones
N/A
5
Goddess Grace (Binding)
- 
2
Merc Recovery Potion (Binding)
- 
1
* All Items Are Bound to Character