Sale Period: August 27th - September 24th
Exchange Shop Period: August 27th - October 1st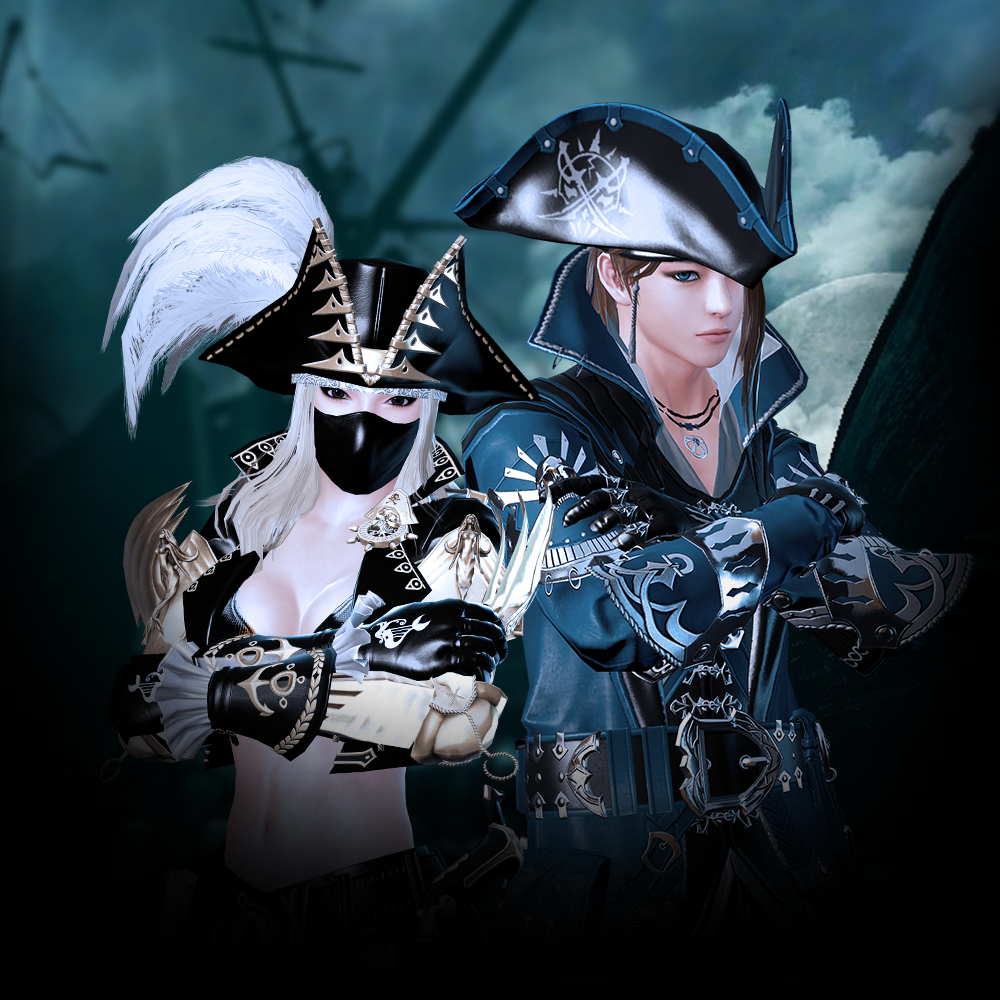 Yeah, that's right! The Special Blackwater Pirate & Outlaw Set have arrived in Vindictus as well for your fashion! Feel a bit daring? Show off your boldness with the Hero Crystal today and don't forget to collect all four of the Gremlin buddies as well! The ever so dynamic Gremlin quadruplets are now available with the Hero Crystal so get the whole collection now and show it off to your friends!
Item Name
Contents
Price
Hero Crystal

Airtight Scrappy Gremlin
Airtight Sorcerous Gremlin
Airtight Roguish Gremlin
Airtight Pious Gremlin
Airtight Special Foxy Executive Set
Airtight Special Blackwater Pirate Set
Airtight Special Blackwater Outlaw Set

And Many Other Items!


1,900 (1) NX



20,900 (11) NX


19,000 (11) NX



62,700 (33) NX


57,000 (33)



104,500 (55) NX


95,000 (55) NX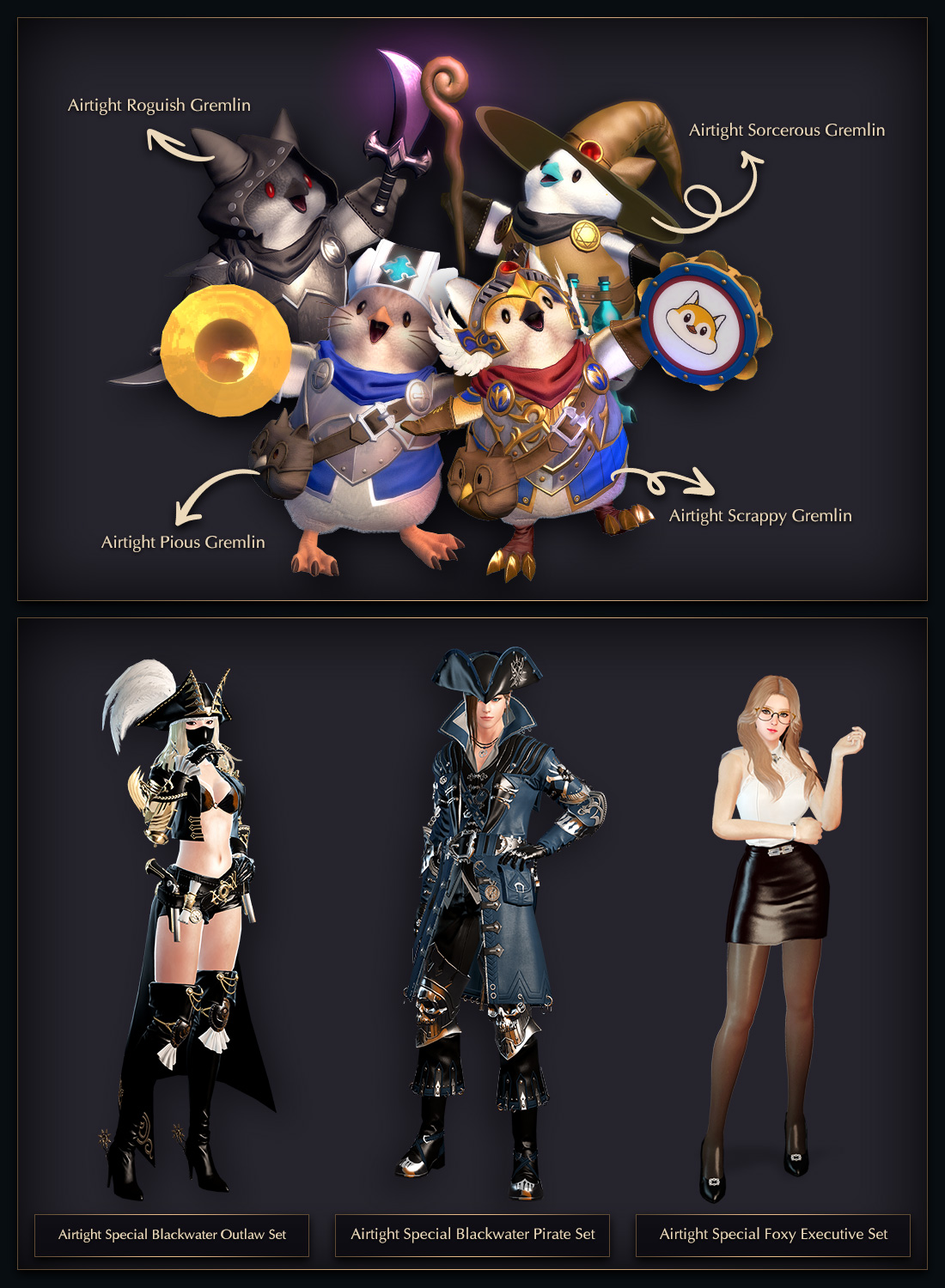 [Exchange Shop]
Item Name
Quantity
Required Coupons
Trade Limit
Trade Spec
Airtight Special Foxy Executive Set
1
450
N/A
1t
Airtight Special Blackwater Pirate Set
Airtight Special Blackwater Outlaw Set
Airtight Scrappy Gremlin
400
Airtight Sorcerous Gremlin
Airtight Roguish Gremlin
Airtight Pious Gremlin
VVIP Service Package (30 Days, Gift)
100
5 Times per Account
Bind
Premium Enhancement Rune (Gift)
80
Enhancement Rune (Gift)
30
Divine Blessing Stone
30
10
N/A
Max Durability Increase Potion (Gift)
4
2
Goddess Grace
5
Merc Recovery Potion (Gift)
20