Halloween w/ Mister Pumpkin Event
Event Period: October 15th - November 5th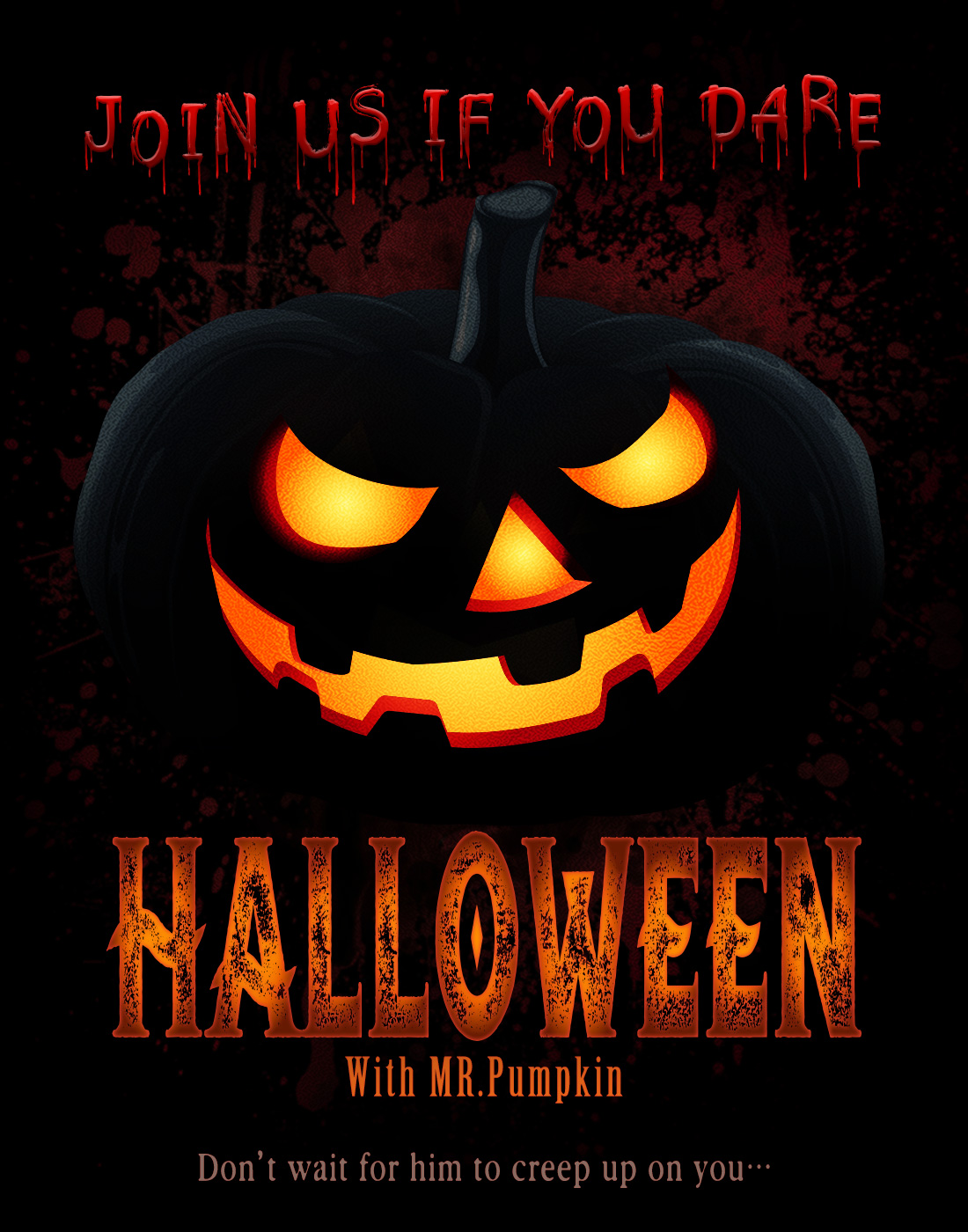 Happy Halloween!
Join in on the creep and receive treats through the events we've prepared for you!
Event Details
Per-character event.
Only level 30 and above can participate.
The Halloween story can be played when logged in during the event period.


Mister Pumpkin appears in level 30 or higher battles (100% chance of appearing).



When Mister Pumpkin is defeated, player receives 1 of 4 random (color) "Pumpkin" appearances (1 a day, expires in 1 day).


Obtain Halloween Seals starting from the second battle (max x10 / day).



Obtain Halloween Macaroon if seals cannot be obtained (no limit).



Halloween Macaroon: If used in battle, 800 HP/50 Stamina is immediately restored (can be used until 12/31 07:00 UTC).



Wear the Pumpkin Appearance and scare the Strange Traveler every day for a reward.


Halloween Seals can be exchanged for rewards at the Exchange Shop.
Note: Mr. Pumpkin will not be spawned in the maps below:

Trampled Plains
White Tyrant's Challenge
The Pursuit
Red Archer
Madness
Irukul
The Weeping Queen
Storeroom
Daily Rewards
Complete the story each day to a receive reward.
[Halloween Suspicious Bundle]
Haunted Bath Soap x1
Halloween Candy: Ghost x3
Halloween Candy: Pumpkin x3
Halloween Candy: Skull x3
Warm Welcome Shop
3 types of 1 Day Free Outfits Added
1 can be purchased per character once per day (1-day outfit, M/F gender)
Doctor Death Set
Lady Ghost Set
Full Moon Werewolf Set
Exchange Shop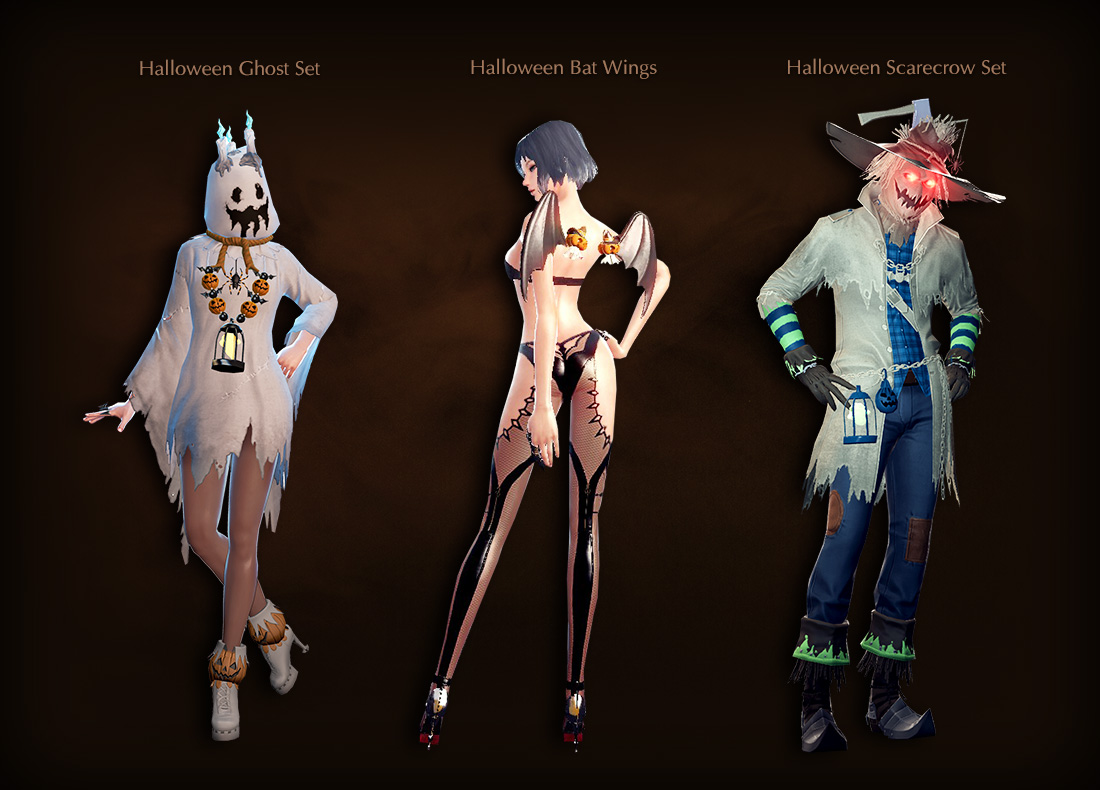 Item
Coupon
Quantity
Bind Status
Notes
Halloween Ghost Set
50
Bound to Character
2019-12-31
Halloween Scarecrow Set
Halloween Bat Wings (30 Days)
40
Account Share /
Bound upon Opening
Grim Graveyard (30 Days)
30
Bound to Character
Title: Mister Pumpkin's Friend
None
Title: Halloween Lover
Bleeding Face Tattoo Coupon
25
2019-12-31
Returned One Face Paint Coupon
Mummy Shroud
20
None
Halloween Cast
Bloody Halloween Cast
Ragged Halloween Cast
※ All the items on the table above are 1 in Quantity and 1x per Character for Exchange.
※ All general equipment items can be enchanted.
※ The remaining coupons can be sold at 2 APs.
Important Note
Halloween Ghost Set and Halloween Scarecrow Set must be used within 12/31 UTC 07:00 after the acquisition.



Avatar items acquired after using set items are permanent.



The limited Halloween bat wings must be used within 12/31 UTC 07:00, and the acquired limited Halloween wings can be used for 30 days.


Grim Graveyard (30 days) can be used for 30 days after acquisition.


The Bleeding Face Tattoo Coupon must be used within 30 days of acquisition, and the Bleeding Face Tattoo can be used permanently.


Returned One Face Paint Coupon must be used within 12/31 UTC 07:00, and can be used permanently.
---
Halloween Extreme Hot Time Event
Event Period: October 31st 7:00 A.M. UTC - November 1st 7:00 A.M. UTC
The following are given during the event period:
2x AP
Battle Departure Count +1
Free Dye