Event Period: October 15th - 29th
Exchange Shop Period: October 15th - November 5th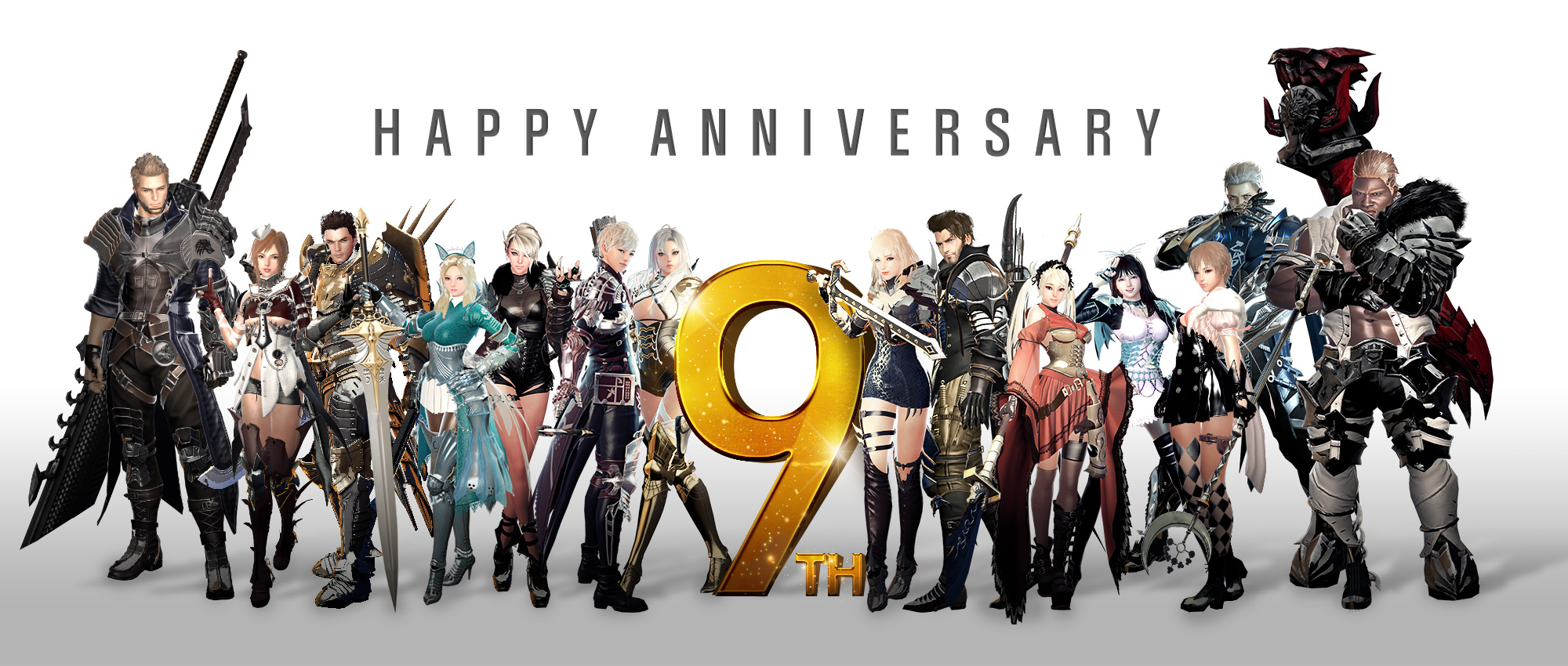 Happy 9th Anniversary Vindictus! Join the celebration with us by participating in the anniversary event! Thank you always for your love and support for Vindictus.
Receive 1 [9th Anniversary Coupon] upon completing the Daily Mission.


If you login on October 20th (Sunday) and on October 27th (Sunday), a [9th Anniversary Coupon Box] will be sent to the mailbox of the character you first logged in with.

Login Time:

10/20 07:00 - 10/21 07:00 UTC
10/27 07:00 - 10/28 07:00 UTC

Important: 
9th Anniversary Coupon Boxes can be traded within the same account. Obtain 4 coupons when used.
Coupons bind to character. Can be used until 11/05 UTC 07:00 (Coupon, Coupon Box).
Event Reward
Item Name
Quantity
Coupon Quantity
Restrictions
Trade Attribute
Emblem: 9th Anniversary Coin
1
2
1x per Character
Bound to Character
Title: 9th Anniversary Reveler
Goibhniu's Enhancement Stone Plus
8
1x per Account
Can be traded within the account
Restoration 50% Discount Scroll (Gift)
6
Airtight Mysterious Shard Grade 1
3
3x per Account
Airtight Abyssal Shard Grade 1
Wolfshead Set (Event)
6
1x per Account
Damascus Steel (Binding)
2
5
3x per Account
Bound to Character
* Remaining Coupons can be sold for 2 APs.