Event Period: November 26th - December 10th
Exchange Shop Period: November 26th - December 17th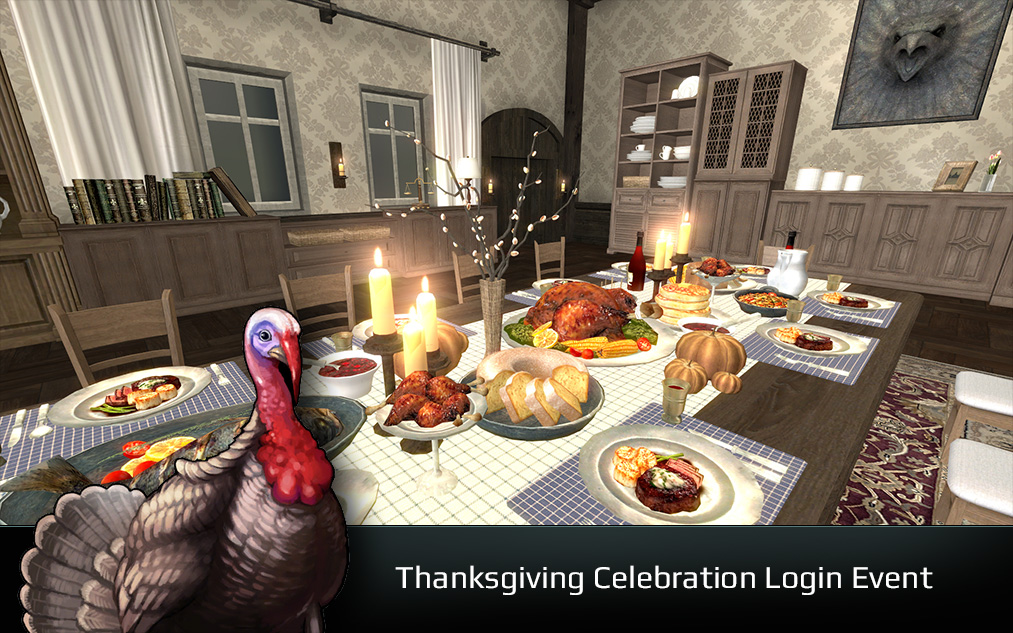 Celebrating this year's Thanksgiving, we would like to give you up to 2 cool Outfit Sets, an exclusive Happy Thanksgiving Emblem, Damascus Steels, and more! Simply log in, collect enough coupons we give through the mailbox, and exchange for gifts you'd like to receive! Thank you always for your love and support for Vindictus.
Event Details
Any-level once per account.
1 Coupon is provided by mail every 10 minutes after logging in each day. (Max. 5 per Day.)

Coupons are shareable within the account.



70 Coupons are obtainable over the 14 days of the event.

All rewards can be obtained if you log in every day during the event. (1 Reward per Day)
Able to get up to 2 outfits per account.



Quality Booster Coupon can be used around 2 weeks after event ends.
Earn 2 AP upon selling coupon.
Event Rewards
Item Name
Coupon
Amount
Exchange
Limitation
x1 Demi-Demon Set (Event)
25
x1 per Character
x1 Silver Checkered Set (Event)
Emblem: Happy Thanksgiving!
10
Damascus Steel (Binding)
x3 per Account
AP 100 Capsule (Gift)
5
None
Merc Recovery Potion (Binding)
1