Event Period: June 16th - July 28th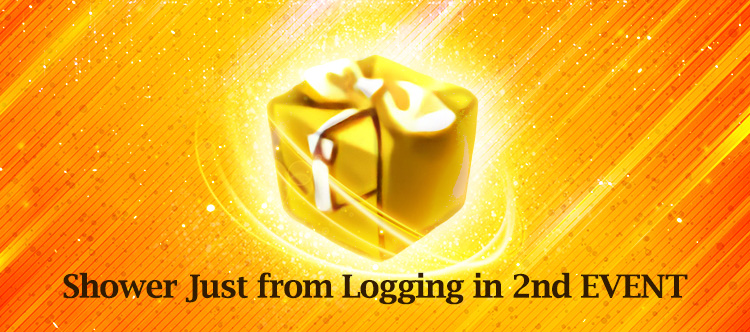 Join us this Summer in Vindictus this coming Tuesday and we'll mail you another free and awesome gift! This is just the beginning of many more to come.

Event Details
Per-Account Event (Lv. 50+)
Upon logging in to Vindictus with a Lv. 50+ character, you'll receive a [Summer Login Second Box] posted instantly to your mail!

All contents within the Box are obtained.

Reward Details
Reward Item
Contents
Quantity
Tradability
Summer Login Second Box

(Account Transferable)
(For Lv. 50+ Characters)
(Expires Dec. 31st)
Airtight Cadet Badge (30 Days, Gift)
1
Shared Storage
Divine Blessing Stone (Gift)
30
VVIP Service (15 Days)
1
Character Bound
Damascus Steel (Limited Sharing)
30
Account Transferable
Permanent Inner Armor Coupon Box
(Account Shareable)
1
x1 per Account
Permanent Hair Coupon Box
(Account Shareable)
* Only the Permanent Inner Armor & Hair Coupon Box expires on Dec. 31st.