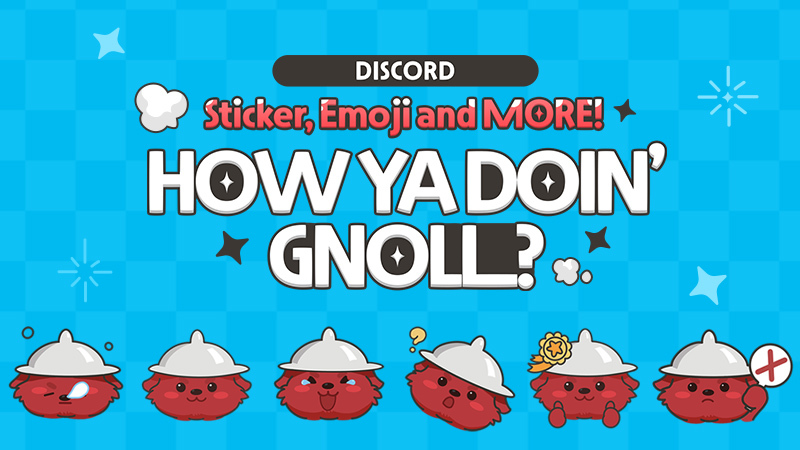 Keep your eyes open for a surprise… or surprises!!
We have prepared some surprises for you this April Fool's Day.
[Chieftain PlayKeyboard]
Would you like to carry our lovely Chieftain on your mobile devices?
Download Chieftain PlayKeyboard [HERE] and you will be able to see Chieftain whenever you type!
Please note that you will have to download PlayKeyboard app to download the PlayKeyboard theme.

Chieftain PlayKeyboard is available only in Korean and English
[Note]
Chieftain PlayKeyboard can be downloaded for free and used permanently.

Chieftain will appear on keyboards when you start to type.

You can send Chieftain Emojis directly to others on Facebook Messenger and Instagram when you add [Send Emojis] button on [Settings>Edit Tool Bar]

Please contact PlayKeyboard Customer Support for the system issues while applying the PlayKeyboard theme.
[Discord Chieftain Stickers & Emojis]
Chieftain Stickers and Emojis are available on Discord!
The Stickers and Emojis can be downloaded for free in ZIP format:
Click [HERE] to download Chieftain Stickers
Click [HERE] to download Chieftain Emojis
[Dumpling Emojis Replacement]
Basic Dumpling Emojis have been replaced with higher resolution images.
[NOTE]
Chieftain Discord Stickers and Emojis shall be free to distribute, copy, display, or used as derivative works only under the below conditions:
Credit "Vindictus" in case usage stipulated above.

Only can be used for a non-commercial purpose.

The Creative Commons License shall be applied when you make a derivative work.

Please note that animated GIF Emojis may be used by members with Discord Nitro.
[Privacy Notice]
The PlayKeyboard complies with related laws such as the Personal Information Protection Act and does not collect and save all information entered in accordance with the Personal Information Processing Policy.

When you first set up your keyboard, alert pop-up appears common to all third-party keyboard apps on Android and iOS systems, and sensitive information will not be collected.